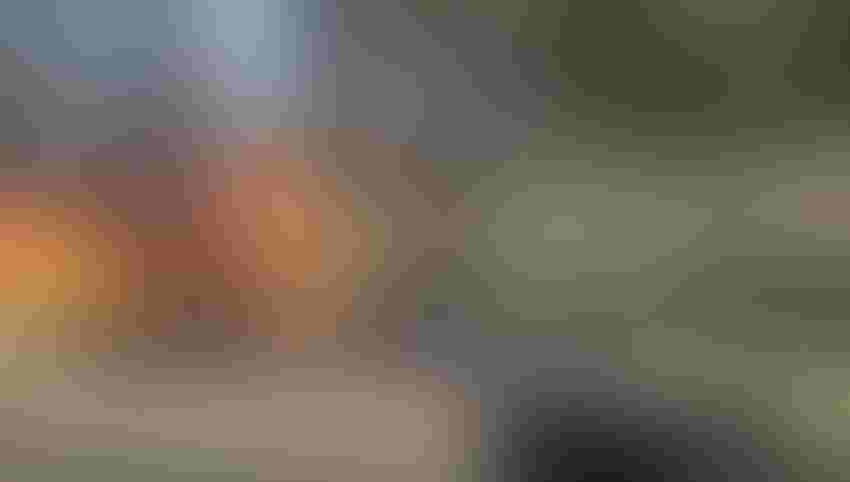 Native American tribes recognized the necessity of fire in forest management.
Oregon Department of Forestry
With wildfire threatening many areas surrounding Lake Tahoe this summer, members of the Washoe Tribe have embarked on a project to integrate use of their tribe's traditional knowledge into current land management strategies to restore Tahoe's Meeks Meadows, an area of cultural significance to the tribe. 
For centuries, the tribe's cultural practices helped mitigate wildfire risk, as well as enhance wildlife and resilience to drought. The effort is called the MÁYALA WÁTA Restoration Project at Meeks Meadow, and is the subject of the latest Living With Fire Podcast episode released by University of Nevada, Reno Extension.
The restoration project began in December 2020, with a $380,000 grant from the California Tahoe Conservancy to the Washoe Tribe of Nevada and California. Meeks Meadow is part of the Meeks Creek Watershed on the west shore of Lake Tahoe, about 5 miles south of Homewood Mountain Ski Resort, off Highway 89.
The Washoe tribe managed the land at Meeks Meadow before the discovery of the Comstock Lode in Virginia City in 1859, one of the richest silver mines in American history. They migrated seasonally, living in the Carson Valley during the winter, and moved up to Tahoe for the summer. There, they would hunt, fish, and gather food and medicinal plants that grew in the meadow.
"So, this happened for thousands and thousands of years," said Rhiana Jones, Interim Director of the Washoe Environmental Protection Department, on the latest Living With Fire Podcast. "And then after the Comstock era, they cut it all down for timber, and the meadow, I believe was used for cattle grazing, so it just completely changed the ecosystem, and Washoes were driven out of Lake Tahoe. They weren't allowed to continue their seasonal migration to and from Lake Tahoe, for their summer camps. So, they stopped, essentially, managing the land."
The importance of fire
On the podcast, Jones is joined by Helen Fillmore, a Washoe Tribal Council member. The two discuss the history of fire on Washoe ancestral lands, and how fire was an integral part of life for the Washoe people, being used for many applications, including warmth, protection, food preparation, drying materials, and, importantly, land management. According to Fillmore, studying the history of fire ecology is helping to shed light on how the forced removal of Washoe people and their practices from the land has impacted ecosystems.
"Fire is a disturbance, but it's a necessary disturbance," Fillmore says. "Our gathering practices are a disturbance, but they're a necessary disturbance. Our cooking practices are a disturbance, but a necessary disturbance that these ecosystems have also adapted to. So, when you remove a disturbance, just like when you remove an apex predator from the ecosystem, it totally changes that ecosystem and the health of that ecosystem."
On the podcast, the two explain how the project will use a combination of indigenous and modern land management practices to restore the meadow. The project will remove conifers that take water away from native plants and serve as wildfire fuel, implement culturally guided prescribed burning, restore native plants, and then monitor the project's effectiveness.
Besides the environmental benefits of improving wildlife habitat, reducing wildfire risk and enhancing resilience to drought and floods, the project provides the cultural benefits of supporting tribal management of ancestral lands and transferring traditional ecological knowledge to future generations.
This episode and four others are now available on the Living With Fire Podcast, which can be downloaded from Apple Podcasts, Spotify, Stitcher and other platforms. The podcast is funded by the Bureau of Land Management – Nevada State Office, as part of the multi-agency Living With Fire Program. Led by Extension, the program has been providing Nevadans with recommendations on preparing for wildfire and reducing the wildfire threat to homes and communities since 1997.
Other episodes
Two other episodes recently added to the Living With Fire Podcast include:
Fire Management in Nevada, with Paul Peterson, fire management officer with the Bureau of Land Management, Nevada; and Gwen Sanchez, fire management officer with the U.S. Forest Service – Humboldt-Toiyabe National Forest. Sanchez and Peterson explain how agencies work together throughout the state to respond to fire, restore landscapes and mitigate the risk of catastrophic wildfire.

Stories From Nevadans Impacted by Wildfire, with Jon Griggs, ranch manager at Maggie Creek Ranch in Elko, Nevada for over 24 years; and Jole Rector and Todd Ballowe, Washoe County residents. For nearly 24 years, Jon Griggs has managed the Maggie Creek Ranch, raising cattle in Elko County, Nevada. Griggs talks about wildfire being the number one threat to the ranch, not only due to the risk it poses to people, animals and property, but also because it has the potential to wipe out the cattle's food source — grass. Rector and Ballowe discuss how they believe their efforts to create defensible space helped save their home when the Anderson Acres fire ignited nearby in July 2020.
Episodes released earlier this summer include:
How did we get here? The History of Wildfire in Nevada
Brad Schultz, professor and Extension educator in Humboldt County, discusses the role of fire in Nevada, historically. As an expert in rangeland management, he has looked at wildfire from a "big picture" perspective across the state and across the West.

Living With Fire
Members of Extension's Living With Fire Program team give their perspectives on what it means to live with fire, and talk about some of the innovative ways the program and its partners are expanding the program, not only into the airwaves with the podcasts, but also in the schools, for example.
Some other episodes that will be available this fall include:
Fire Ecology in Nevada, with Matthew Brooks, supervisory research ecologist with the U.S. Geological Survey; and from the USDA Forest Service – Rocky Mountain Research Station, Stanley Kitchen, research botanist, and Alexandra Urza, research ecologist.

Perspective on Wildland Firefighting, with August Isernhagen, division chief, wildland fuels, Truckee Meadows Fire and Rescue.
To learn more, go to the Living With Fire Podcast website, or email Megan Kay.
Source: University of Nevada, Reno, which is solely responsible for the information provided and is wholly owned by the source. Informa Business Media and all its subsidiaries are not responsible for any of the content contained in this information asset.
About the Author(s) Communications and Senior Marketing Specialist, University of Nevada, Reno
Wharton has more than 30 years of experience in collaborative leadership, community engagement, government and media relations, program development and implementation, fund development and fundraising, management and strategic communications for nonprofit organizations and institutions of higher education.
Subscribe to receive top agriculture news
Be informed daily with these free e-newsletters
You May Also Like
---