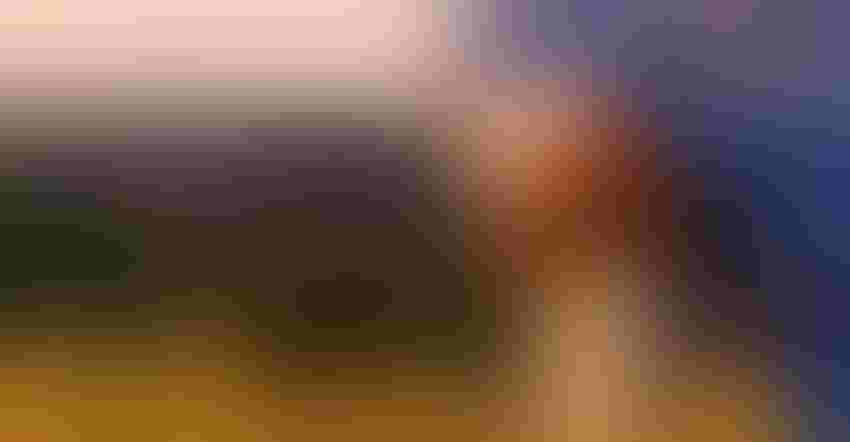 GOOD TIME TO REFLECT: The pandemic has raised awareness among consumers about the challenges of the U.S. food supply chain. At the beginning of that chain are the producers.
Richard Hamilton Smith/Getty Images
Thank you, farmers!
Amid the pandemic and politics, I think it is especially important to thank farmers for making life better in so many ways.
Thank you for producing such a cornucopia. According to the USDA, Minnesota farmers rank seventh or higher in 12 crop and four livestock production categories.
Thank you for steadfastly working to improve your environmental footprint, thereby reducing the environmental footprint of all who eat. You continue to produce more while using less land, fuel, fertilizer, pesticide and water per unit of output.
Thank you for conservation innovation on cropland. Positive trends in tillage intensity translate to less soil loss. Cover crop and double-crop acreage is growing, extending the season of active growth, protecting soil and keeping nutrients in place. On many fields, organic matter and carbon levels are increasing, improving water retention and nutrient cycling and helping to sequester carbon from the atmosphere.
Thank you for improving pasture management. Proper stocking densities and controlled access to water improve pasture conditions and protect soil and water resources.
Thank you for providing wildlife habitat. About one-fifth of Minnesota land on farms consists of grasslands, woodlands and wetlands. These acres also provide significant environmental benefits. And while compensation is sometimes provided through programs such as the Conservation Reserve Program, most of these acres are just another part of your contribution to our outdoor heritage.
Your stewardship of land and livestock too often goes unrecognized. Worse yet, criticism of modern farming practices abounds. There are areas where more improvement is needed, but that does not preclude recognizing the amazing environmental progress being made. So, this month, just a simple thank you!
Formo is executive director of the Minnesota Agricultural Water Resource Center.
Subscribe to receive top agriculture news
Be informed daily with these free e-newsletters
You May Also Like
---