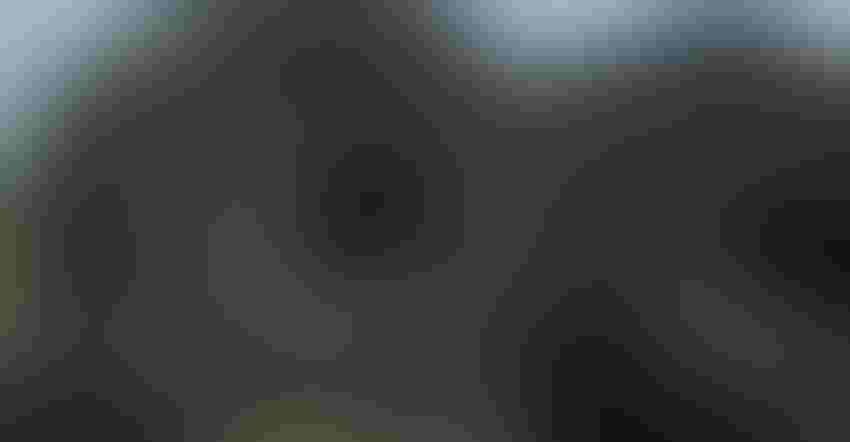 A PLACE FOR TILING: A few conservation projects in Minnesota have demonstrated that when both water storage and drainage are improved, water quality and farm productivity can be upgraded.
Paula Mohr
Let me start by emphasizing that the key word here is "temporary." The benefits I am discussing disappear if water storage places are full when the next big rain comes.
Storing water across the landscape has garnered much attention in recent years. Legislation passed last session provides funding to the Board of Water and Soil Resources to support water storage practices. A BWSR fact sheet tells us that "water storage projects are engineered to slow down or temporarily hold back water" and provides an example in which "water is directed into a wetland, holding basin, or soil in a farm field and then is slowly released downstream."
The benefits of these projects include reduced erosion and sediment loss, as slow-moving water carries less sediment than fast-moving water. Other benefits include reduced damage to downstream lands, including farmland, cities, roads and bridges due to reduced flood peaks. There is broad consensus that these benefits will occur under most conditions, though they may not be realized during the sort of megarains we have seen in some places in recent years.
A broad coalition led by a team of researchers from across the country, dubbed the Collaborative for Sediment Source Reduction, met over a five-year period to discuss sediment dynamics in the Greater Blue Earth River Basin in south-central Minnesota. Investment in temporary water storage to reduce high river flows is the one major thing on which the group reached agreement.
The next major challenge — which specific projects to support — does not have broad consensus.
Current BWSR programs are largely limited to creating wetlands. And while it is recognized that soil is also a part of the water storage solution, there is a disconnect regarding tile drainage. Practices recognized as improving soil health, such as reduced tillage and cover crops, are supported. One major soil health practice, artificial drainage, is ignored — and often opposed by some stakeholders and agency staff.
Disconnect
In Minnesota, many of our most productive soils require artificial drainage. Many farmers report that success in implementing some practices endorsed by the state agencies, like reduced tillage and cover crops, is easier — and sometimes only possible — once adequate drainage is provided. We also know that yield (land use efficiency), nutrient uptake and timing of field operations are all improved with drainage, where it is necessary.
This disconnect shows up in allegations that drainage of wetlands continues, while even the Minnesota Pollution Control Agency and Department of Natural Resources report that we are seeing a net increase in wetlands. Opponents also claim that wetlands drained 50 to 100 years ago represent only lost water storage. Proponents know that water continues to be stored in the soil and wonder why the net effect of less water stored on top of the ground along with creation of a sponge-effect below ground is not considered.
This disconnect—recognition of the potential of soil to store water while opposing tiling projects—will cause missed opportunities. A few projects have been done in recent years that demonstrate that when both water storage and drainage are improved, water quality and farm productivity can be upgraded. One of the earliest involved repairs to Blue Earth County Ditch 57, a collaboration between farmers and the city of Mapleton. This project was partially funded by the Legislative Commission on Minnesota Resources. You can read more about it at isginc.com. Many similar projects are in the pipeline, but opposition due to deep-seated hatred of tile drainage often derails them.
The current BWSR allocation will not fund all projects in planning, but it would be a good start. The allocation would go a long way toward demonstrating the multiple benefits that will only be realized if all water storage places, including drained farmland, are supported.
Formo is executive director of the Minnesota Agricultural Water Resource Center.
Subscribe to receive top agriculture news
Be informed daily with these free e-newsletters
You May Also Like
---