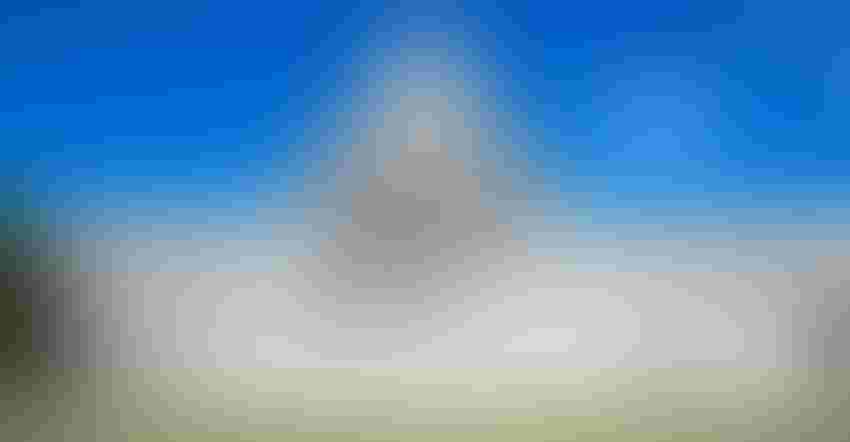 IN SESSION: Legislators returned to Jefferson City, Mo., this week, and commodity groups such as the Missouri Corn Growers Association will be meeting with lawmakers to discuss issues important to the state's farmers, including ethanol and eminent domain.
TriggerPhoto/Getty Images
The Missouri Corn Growers Association will be working the Capitol halls in Jefferson City, Mo., to secure tax credits and land rights. The Missouri legislative session kicked off Thursday, and the Missouri Corn Growers Association is targeting three key issues for the 2022 session.
The Missouri Agricultural and Small Business Development Authority tax credit and sunset extensions, which expired in 2021, include the new generation cooperative tax credit, ag product utilization contributor tax credit, and meat processing facility investment tax credit.
This tax credit structure was used to develop Missouri's ethanol industry and other value-added corn initiatives. This year's proposed legislation extends the availability of these programs.
Corn growers are also eager to see an ethanol blending tax credit for retailers selling higher blends. The credit would incentivize retailers to update infrastructure to sell ethanol blends 15% or higher.
Finally, property rights are top of mind. The Missouri Corn Growers Association will once again tackle eminent domain legislation, ensuring that farmland is not taken for private gain.
Hog farmers earn conservation award
Oetting Farms was named the 2021 Missouri Leopold Conservation Award winner during the Missouri Governor's Conference on Agriculture. Steve and Sharon Oetting — along with their sons Sean and Clint and their families — run a corn, soybean and wheat row crop operation, along with finishing 3,000 hogs annually.
On their Lafayette County farm, they work to reduce soil erosion, enhance wildlife habitat, and protect water and air quality. The family farm was one of the first in the Missouri Department of Agriculture's Agricultural Stewardship Assurance Program.
Their hog operation manages its manure with a three-lagoon system next to the farm's 2.8-acre lake. According to the Oettings, the location and lake eliminated the need to buy 1.3 million gallons of fresh water annually.
The lake is used for watering livestock and other farm uses, including washing barns. Effluent treated in the lagoons is recycled to provide nutrients for crops at a much lower cost than commercial fertilizer.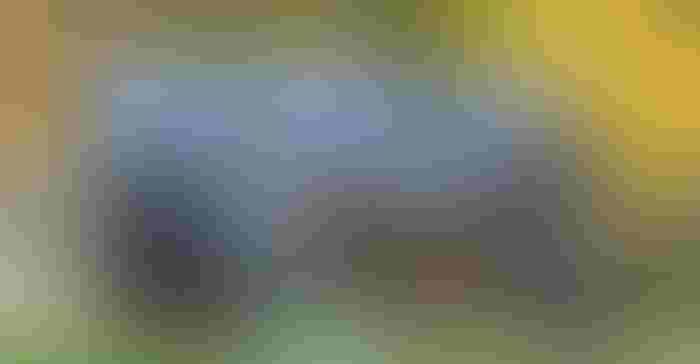 FOR THE FUTURE: The Oetting family of Concordia, Mo., received the Missouri Leopold Conservation Award. Steve and Sharon Oetting, along with their sons Sean and Clint, put in conservation practices on their row crop and hog farm to care for the land and preserve it for future generations.
The century farm outside of Concordia, Mo., also implements rotational cropping systems including no-till corn and soybeans to prevent erosion. Underground tile outlets and terraces are installed and maintained. In consultation with a certified crop adviser, the family uses soil sampling and variable-rate fertilizing and seeding practices.
The use of precision agriculture enables the Oettings to apply crop nutrients such as nitrogen, phosphorus and potassium in precise amounts to limit risk of runoff and increase yield potential while cutting input costs.
"The Oetting family has demonstrated the long-term commitment necessary to constantly build and protect their land, allowing this fifth- and sixth-generation farm family to continue to make a living producing food for America," Scott Edwards, NRCS Missouri state conservationist, said in a news release. "Being intentional in implementing conservation practices and investing in the future, make this farm an excellent example of the many good things happening in Missouri agriculture."
For their recognition, the Oettings received a check for $10,000 and a crystal award.
Student ambassadors represent Farm Bureau
Jacob Hall and Jessica Janorschke are the 2022 Missouri Farm Bureau ambassadors. Selected during the organization's annual meeting in December, they will serve one year and make appearances representing Farm Bureau during a legislative trip to Washington, D.C., in March, the Missouri State Fair, and at other events across the state promoting agriculture.
Hall represented Saline County Farm Bureau and is the son of John and Diane Hall of Marshall. Although his parents work off the farm, the family still raises livestock. The University of Missouri-Columbia sophomore is majoring in agriculture education. He is a member of Alpha Gamma Rho fraternity and Collegiate Farm Bureau, and a 2020 Agricultural Education Ambassador.
Hall interned this year with the Missouri Soybean Association. The Missouri 4-H and FFA alum is also a Missouri Cattlemen's Association member. As a FFA student, Hall was state FFA vice president and earned the American FFA Degree. His FFA Supervised Agricultural Experience during high school involved raising llamas and rabbits. He is planning a career in agricultural policy.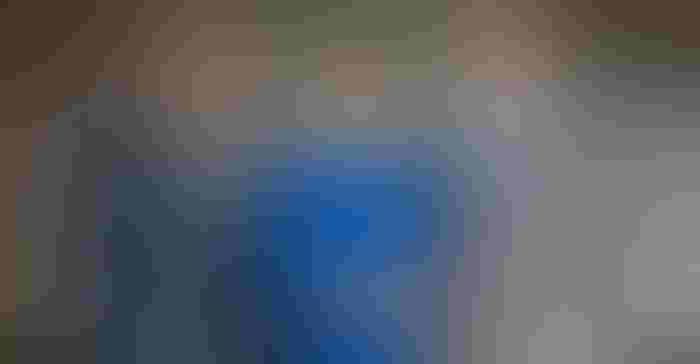 PROMOTING AGRICULTURE: Two University of Missouri students will represent agriculture at national and state functions as Missouri Farm Bureau ambassadors during 2022. Jacob Hall (left) and Jessica Janorschke (center) were welcomed to their new post by Missouri Farm Bureau President Garrett Hawkins during the organization's annual meeting in December.
Janorschke represented Buchanan County Farm Bureau and is the daughter of John and Michelle Janorschke of St. Joseph. The Janorschkes also work off the farm. However, they own some acreage managed for wildlife and pollinators, and also cash-rent land for corn and soybeans. Janorschke is a junior at the University of Missouri-Columbia majoring in agribusiness management.
On campus, Janorschke is involved in public relations efforts Rocking Against MS, the Missouri Alpha Chapter of Pi Beta Phi Fraternity for Women and Mizzou's Homecoming Steering Committee. She is also a Collegiate Farm Bureau member and has served hundreds of community service hours for many organizations. The honor student is a Jerry Litton and Borlaug scholar. As a student at DeKalb High School, Janorschke was involved in FFA and served as state FFA vice president and area FFA president. She raised Jack Russell terriers as her SAE project in high school. After graduating, she plans to work as a marketing strategist.
Each ambassador receives a $2,500 educational scholarship.
Subscribe to receive top agriculture news
Be informed daily with these free e-newsletters
You May Also Like
---