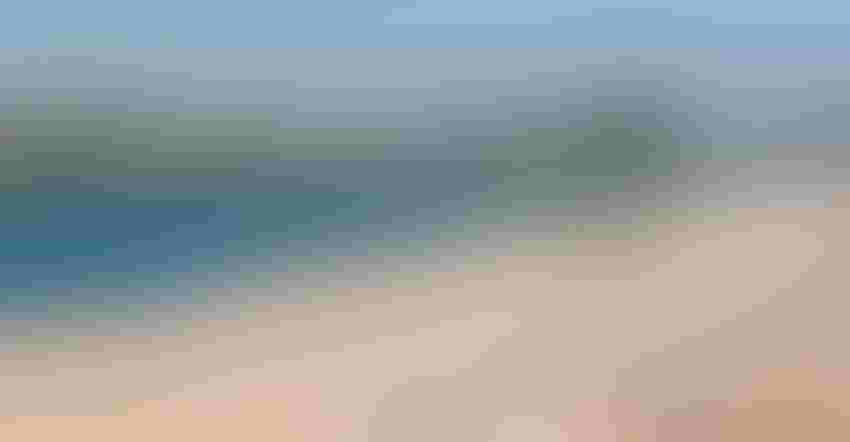 Farmers in California's Palo Verde Valley have become the willing sellers of their Colorado River water to urban water users in southern California.
Todd Fitchette
How will the parties tied to the Colorado River keep from draining it dry? Do longstanding water rights matter when reservoirs go dry? How do laws passed in the late 20th century trump water rights dating back more than 100 years? Is drought solely to blame for our water woes, or is the convoluted way in which we manage it largely at fault?
Bart Fisher is a third-generation farmer in the Palo Verde Valley and a longtime director on the Palo Verde Irrigation District. Fisher shared his California perspective on Colorado River water with an Arizona audience recently, telling growers and others in the room of fallowing agreements between PVID and Metropolitan Water District of Southern California, and how he's seen tensions between Arizona and California water officials diminish in recent years.
While the ill will between the states may not be as tense as it once was, Fisher points to the significant decline in reservoir storage at lakes Powell and Mead, 24% and 30% of capacity, respectively, as examples that time is not on the side of water managers or those who rely on this system for water and power.
Lake Powell is nearing the same ominous level seen last summer at Lake Oroville when officials there were forced to shut down the hydroelectric power plant because of water levels. In late May, Powell was within 38 feet of minimum power pool, the level where hydro power ceases. Concerns are growing that rolling blackouts could be on the horizon across the West as electric generation fails to keep up with demand.
Another of Fisher's concerns is the optimistic runoff the Department of Interior is forecasting for Lake Powell. For Fisher, the math does not add up. Last year's runoff was just 33% of normal on a year with about 80% of normal snowpack. This year's snowpack was slightly better, but not enough in Fisher's estimation to more than double runoff.
Meanwhile, a suggestion from former Interior Secretary Bruce Babbitt is afoot to renegotiate the 1922 Colorado River Compact. That agreement presupposed a prolific watershed. That was before millions of people dipped straws into the river.
In short, that compact divides 15 million acre-feet (maf) of water between the upper Colorado River Basin and the lower basin. Of that lower basin amount, California is entitled to 4.4 maf, with remaining allocations to Nevada, Arizona, and Mexico. This might work if the basin produces the 18 maf annually that was projected when the compact was signed. It doesn't when inflow into Powell is projected to be less than 6 maf for the entire 2022 water year.
Babbitt told the LA Times that there is a sense of urgency to renegotiate the compact, not to scrap it and completely rewrite it, but rather to scale back allocations fairly to balance inflows with use.
That sounds good and logical, but it's not what folks are doing. Arizona Department of Water Resources Director Tom Buschatzke told a room full of water attorneys in Scottsdale last summer that California agreed to leave some of its water back in Lake Mead to bolster levels. That didn't last long as Buschatzke's agency now reports that California will take that water, boosting its Colorado River take this year to about 4.6 maf.
In a sense one cannot blame Metropolitan Water District of Southern California for maxing its pumping capabilities from the Colorado River. They need water.
Because these large urban water districts can bid up the price of cheap water that irrigates desert produce and forage crops, it follows suit that farmers will willingly sell that water for easy money over rolling the dice on crops.
The outcome of viewing agriculture's water as a cheap alternative to living within one's urban water means will not end well for U.S. consumers who have become complacent over their ready, safe supply of sustainably grown domestic food.
Subscribe to receive top agriculture news
Be informed daily with these free e-newsletters
You May Also Like
---