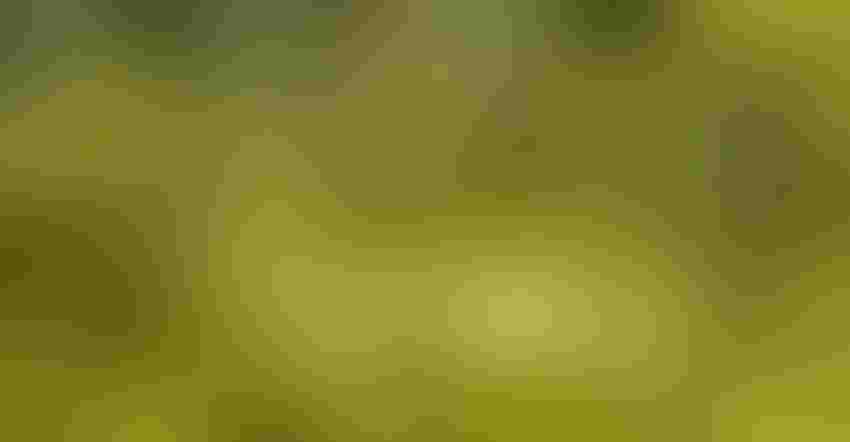 A biologically safe attractant using pheromones to entice honeybee visits to broccoli for seed is one of several new ag tech ideas promoting sustainable agriculture practices.
Todd Fitchette
Attracting bees to broccoli is just one of many ways a California ag tech company has its mind set on sustainable agriculture with global implications.
Scientists at the Riverside-based ISCA are using a transgenic plant to create low-cost pheromones that could revolutionize pest control and integrated pest management (IPM) efforts in agriculture and beyond.
The example of bees and broccoli was demonstrated earlier this year near Yuma, Ariz. By placing a safe pheromone attractant on broccoli grown for seed production, colonies of managed honeybees were attracted to the plants, even during high wind events common during the winter months in the desert region of southwest Arizona.
The use of an attractant to entice honeybees to visit plants needing pollination is just one of several projects, according to ICSA Chief Executive Officer Agenor Mafra-Neto. Moreover, the bee attractant, which looks like a dollop of toothpaste applied to the top of the broccoli plants, could have implications other crops needing pollination by honeybee colonies. Studies in almonds suggest a 5-15% boost in fruit set. Those studies are ongoing.
Mating disruption – the art of fooling male insects into thinking female insects are in an area they are not by means of filling the air with the sex pheromone scent they emit – is yet another sustainable way to improve IPM efforts in agricultural systems. In this case ISCA scientists are using genetically modified strains of camelina plants to create the insect sex pheromones.
These efforts have shown themselves successful in protecting vineyards in Argentina against the European grapevine moth.
USDA funding
According to a company statement, the camelina plant efforts received U.S. Department of Agriculture funding to develop pheromones from natural resources over the use of standard chemical synthesis techniques. A $650,000 grant from the USDA's National Institute of Food and Agriculture (NIFA) came after a $100,000 NIFA grant that kickstarted the project.
"Pheromone and other semiochemical controls are the future of crop protection, and ISCA's breakthrough biological pheromone synthesis will propel agriculture into a more lucrative and sustainable enterprise," Mafra-Neto said in a prepared statement.
Pheromone use is growing in popularity, particularly for mating disruption efforts that are proving themselves successful in agricultural systems. Almond growers are using pheromone attractants in mating disruption efforts against the Navel orangeworm. Unlike with pesticides, insects do not develop resistance against pheromone products.
Mafra-Neto points to the use of the camelina plant, a cousin of broccoli and canola, as a lower-cost method to create pheromones. Biosynthesis in plants eliminates the need to use petroleum-based chemicals as feedstock and bypasses most of the complex organic chemistry steps now required in pheromone production, he said.
Attract-and-kill
Moreover, ISCA studies are also looking at attract-and-kill products that entice targeted insects to a specific location that includes an insecticide capable of killing that insect. Rather than broadcast a chemical insecticide across large swaths of land or to rows of trees, the attract-and-kill method draws insects to a specific location through pheromones. The inclusion of pesticide materials capable of killing the pest when it feeds on or touches the formulation, allows this method to be targeted and safer for the environment.
The attract-and-kill method can greatly reduce the number of chemical pesticides applied on crops for insect control. It also protects non-targeted pests, including pollinators and beneficial insects, because the pheromones used to attract target pests are specific to those species.
Current attract-and-kill studies are ongoing in cotton, corn, and soybeans.
Another topic of study includes the idea of repellants, or semiochemicals that can cause insects to avoid specific plants. As studies in California avocados are ongoing on this front, Mafra-Neto believes forestry systems can use such technology to repel the bark beetle, which is responsible for widespread forest damage and explosive forest fires because of all the dead trees.
Subscribe to receive top agriculture news
Be informed daily with these free e-newsletters
You May Also Like
---