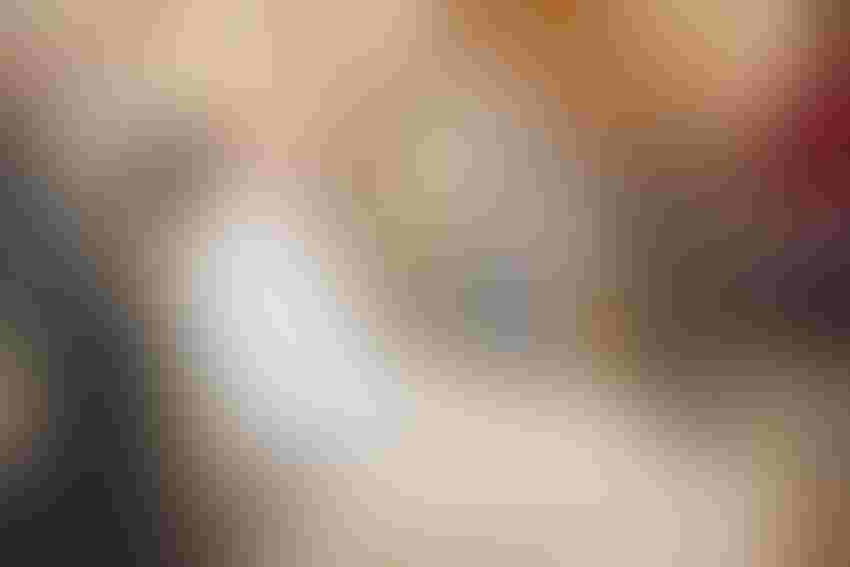 Ron Smith takes notes during a Texas Plant Protection Association meeting. Ron and his retired colleagues set a good example for ag journalism.
Shelley Huguley
A bit before the Covid crisis hit, I was asked if I might consider taking over as editor for Delta Farm Press when Ron Smith retired. I said I would have to think about it.
It really didn't take much longer than three seconds to decide, but I had to make sure I really wanted to do it. My biggest barrier was coming in behind some of the guys in ag journalism I had really come to respect the most.
It's nice to believe one can fall into the footsteps of those you respect, but often the successors fall short of expectations. Somewhere in the back of my head was the voice of Lloyd Bentsen saying, "Boy, you're no Hembree Brandon (reference the 1988 vice presidential debates)."
One of my biggest career disappointments was not being able to have Hembree walk me through taking over his position as content director for Farm Press. He passed away unexpectedly within days of coming on board, before I could glean from his years of experience. It was supposed to be a transition that took several months.
For years I watched him take notes and pictures as he interviewed subjects when I worked for the cotton industry. I was fascinated by his low-key approach. He was unobtrusive but got every word. His prose was fluid and smart. He seemed to write with ease.
I read, observed and respected Ron Smith — who ultimately brought me on board with Farm Press — and Forrest Laws. I worked for cotton and had the opportunity to push cotton growers in their direction if there was a story to tell. I would watch unobserved as Brandon, Smith or Laws asked them questions and eventually put together great articles.
None of them feared asking the hard questions yet seemed to enjoy the encounter. You could tell each of them loved their jobs.
One of my greatest memories has been spending time with former Western Farm Press editor, Harry Cline, while he talked about his days writing for an Arizona daily. As I listened, I shook my head wishing I could have lived his adventure, writing stories on Arizona mafia and illegal border crossings. He brought that aesthetic to his Farm Press work. Cary Blake was another Farm Press guy from the West who I loved to read — even-toned and always a good article.
It was with all this in mind that I questioned whether I even wanted to try to fill those shoes. I don't intend to fill them. I only hope to bring a perspective to the position that I believe is helpful.
I have a true interest in telling the story of agriculture. It needs to be told now more than ever. With help from writers Alaina Dismukes, Ginger Rowsey, and our current freelancers, Ron Smith and Forrest Laws, I intend to keep that going.
Subscribe to receive top agriculture news
Be informed daily with these free e-newsletters
You May Also Like
---