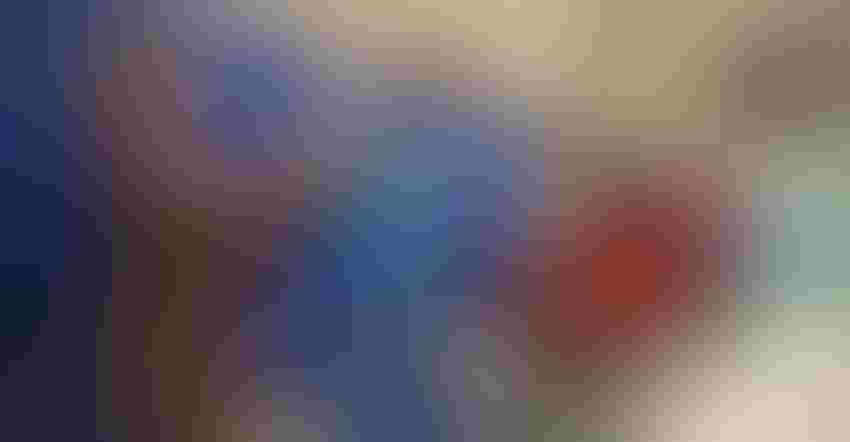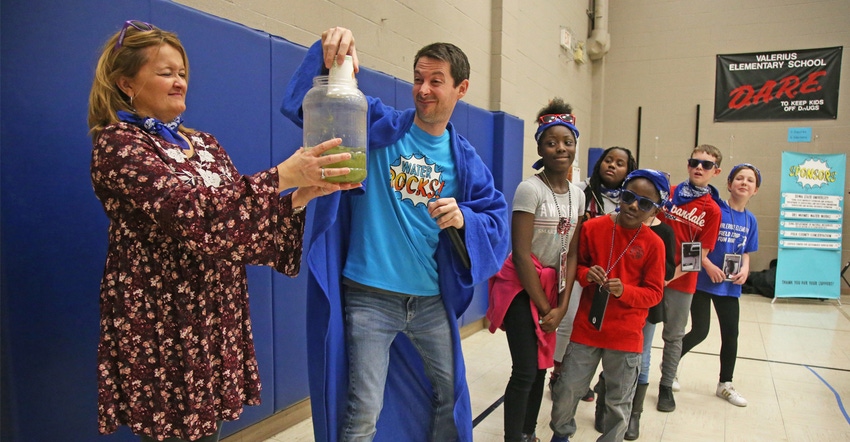 PARTICIPATING: Audience members participate in a skit at a Water Rocks school program.
Photos courtesy of Water Rocks
The Water Rocks! youth water education program from Iowa State University Extension and Outreach has enjoyed a longstanding relationship with many of Iowa's soil and water conservation districts through which it helps bring education and outreach regarding conservation, water quality and natural resources into schools. Supporting the goals of many SWCD commissioners, Water Rocks engages with young learners to initiate what many hope will be a generational change in how conservation efforts are perceived and implemented in all settings.
"We have a special relationship with the SWCDs and commissioners that has enabled Water Rocks to visit many parts of the state, visiting schools, participating in county fairs and local events, and building awareness of topics important to Iowa's future," said Ann Staudt, Water Rocks director. "Over the 10 years that Water Rocks has been delivering programs, we have received financial support from 61% of the state's soil and water conservation districts. These funds have enhanced our program development, enabling many school visits and public engagements, making this programming available and accessible to all."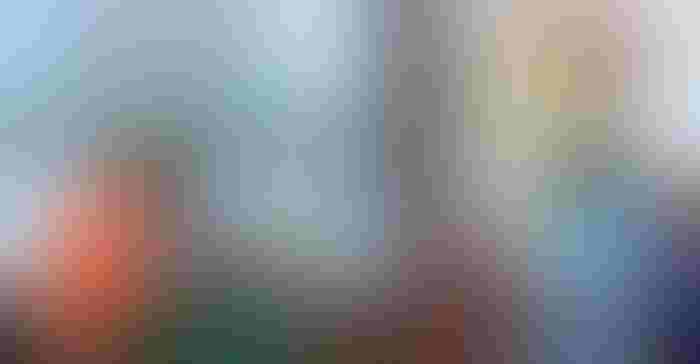 Selden Spencer, Story County SWCD commissioner, commented that sponsorship of Water Rocks school visits each year is a "slam dunk" when they approve the budget. "I cannot imagine a better use of these funds than to bring such an exciting and entertaining educational approach to our youth. Water Rocks is helping to build for the future of our communities and state by addressing the topics of water and our connections to it, utilizing ways that captivate and motivate them, while instilling some appreciation for the gift of water to us all."
Building communities
Water Rocks reaches schools throughout Iowa delivering classroom visits through in-person visits, live school assemblies and livestreaming. In its 2021-22 school year report, Water Rocks noted visits to nearly 150 schools and engagement with almost 10,000 students despite COVID-19 restrictions that impacted many schools. Water Rocks also regularly appears at county fairs and public venues around the state.
"A major part of our responsibility with the SWCD is to increase public awareness about water and conservation, and Water Rocks school visits help to amplify these important messages," said Maureen Hutchcroft, commissioner in Des Moines County. "Water Rocks' use of music and activity is an effective approach which reaches into the hearts and souls of our future conservationists — today's school kids — and helps to stimulate interest and knowledge about water and watersheds into and beyond the schools. And when they bring the Conservation Station trailers to our fair and farmers markets, they extend the outreach to include those kids' parents and grandparents."
Water Rocks provides staff and programming when the Conservation Station trailers appear at public events. Bringing the music and games which serve to draw the attention of kids who may have experienced Water Rocks at school, the outreach teams have opportunities to speak with a broader population about conservation, and what each person can do to make an impact.
"Focusing on the next generation of farmers, landowners and conservationists just makes sense, and Water Rocks is a great tool to spark interest in conservation topics," said Bob Zimmerman, SWCD commissioner in East Pottawattamie County. "It's a lot easier to teach a youngster about conservation and water quality than to grab somebody more set in their ways who is already following a pattern of doing things the way they've always been done. These students are our future. As today's decision-makers, we need to consider what we want as our legacy. Do we want to hand our children junk, or hand them a diamond?"
Alisha Bower, a commissioner on the Story County SWCD board, reinforced that sentiment about future generations and the impact they will have on conservation and water quality efforts and outcomes. "Today's students will grow up to be the stewards of our natural resources; and regardless of where their life or career may take them, having an understanding of the deeper dynamics of nature and respect for the natural world are very important," Bower said. "We feel lucky to have a program such as Water Rocks nearby that's able to effectively engage our kids in exploring their world and building interest and excitement about water quality."
"We are grateful for being a part of the work of many of Iowa's SWCDs, and for the support and opportunities they provide for us to get into schools across the state and carry our educational programming to so many young people," Staudt said. "Collaborating with these local conservation leaders strengthens our impact and aids them in expanding their educational reach across their districts."
To learn more about Water Rocks, visit waterrocks.org.
Stevenson is a visual outreach specialist and conservation educator with Iowa Learning Farms and Water Rocks at Iowa State University Extension and Outreach.
Subscribe to receive top agriculture news
Be informed daily with these free e-newsletters
You May Also Like
---