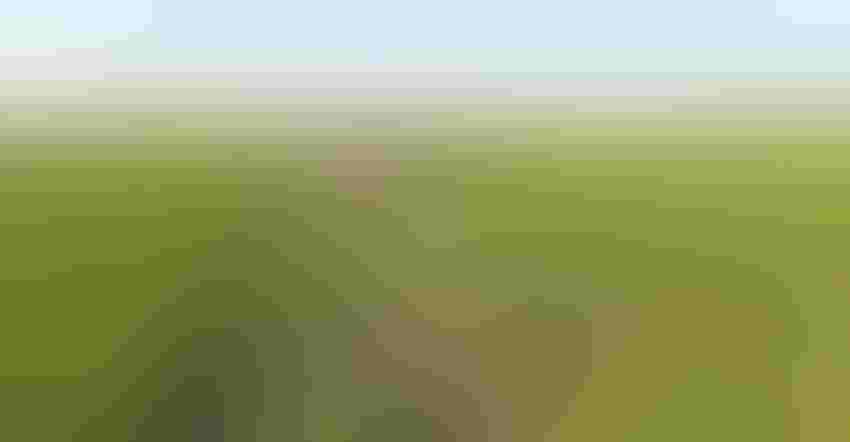 CROP VARIETY: After sugarbeet harvest, not much residue is left on the ground. With assistance from Wilkin Soil and Water Conservation District, farmers in the Red River Valley are trying different methods to establish cover crops that would persist through harvest and prevent wind erosion of their precious topsoil. This farmer interseeded barley into his sugarbeet crop Sept. 16. Beets were harvested the first week in October.
Photos by Kim Melton, Wilkin SWCD
Improving soil health in the Red River Valley is front of mind for folks at the Wilkin Soil and Water Conservation District in Minnesota.
Over the years, they've offered various cost-share programs and technical assistance to farmers to modify cropping practices that protect the area's natural resources. The latest — and one of the most impactful — is a three-year pilot project that could be extended due to its popularity: the Wilkin SWCD Soil Health Incentive Program.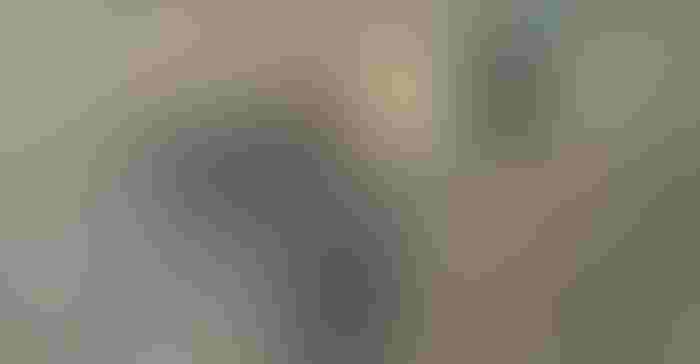 With erosion a growing concern in the flat Red River Valley, farmers are experimenting with strip tillage, with support from the Wilkin SWCD. This farmer used a SoilWarrior to lay strips with fertilizer into a harvested sunflower field.
Kim Melton, district technician, leads this latest effort, which operates on the heels of a successful cover crop push that saw participation increase from 700 acres in its first year in 2019, to 7,573 acres in its third.
"We gave farmers a chance to try cover crops for one year. It was simple," Melton says. "Our goal was 100 acres, and then we got 700 acres our first year. Our second year, we had 2,200 acres, and we were super-happy. Our farmers wanted to take it to the next level and wanted a bigger program."
So, Wilkin SWCD staff reached out to the regional Cargill location, and then General Mills, and found strong interest in partnering. As members of MBOLD, the two food giants decided to invest $1.45 million in an expanded effort, and the soil health incentive pilot program was born. Minneapolis-based MBOLD, a coalition of Minnesota ag and food companies, also contributed $45,000.
Program sign-up numbers maxed out
The SWCD opened the program in 2021.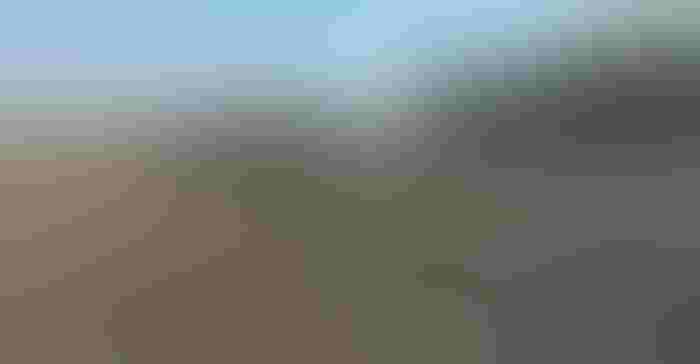 Strip tilling in the Red River Valley is becoming a more adopted practice, according to the Wilkin SWCD. Here, a farmer checks his fertilizer placement after he has strip-tilled his sunflower stubble.
To receive incentive payments under the program, farmers sign a three-year contract in which they are required to implement one or more of four soil health practices: crop rotation, cover crops, minimum tillage and/or nutrient management.
"They have to sign up for one or they can sign up for all four," Melton says. "We give them the flexibility to choose. We know every field has its challenges, and every farmer farms differently." Some farmers have signed up to follow all four practices, knowing they must implement them every year on the same acres.
Feedback on the program is positive. In fact, the participating numbers have maxed it out: 48 farmers are enrolled covering 6,238 acres.
"Farmers are loving it," Melton says. "Half of the contracts were for first-time cover crop users."
The strong demand to implement conservation practices in the region prompted five growers in the area to buy strip-till equipment last fall, she adds.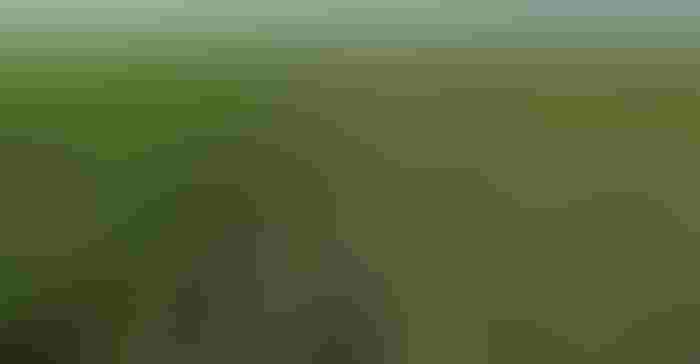 Barley shown here was interseeded Sept. 16 in a sugarbeet field in the Red River Valley. This picture, taken on Oct. 11, shows the barley established in clay-loam soil, in hopes that the crop provided cover for the beet ground after the field was harvested.
"The Red River Valley has its challenges. There are lots of crops in rotation and a wide range of soils," she says. "If we can adopt [cover crops] here and show it works, it will spread. I get asked a lot, 'How do I implement this?' It's not so strange to people anymore."
Melton is optimistic that the pilot program will continue.
"We are hoping to either expand these three-year contacts to five-year," she says. "Even better would be able to offer another round of funding to other producers. We have a waiting list of guys that would sign up."
Subscribe to receive top agriculture news
Be informed daily with these free e-newsletters
You May Also Like
---