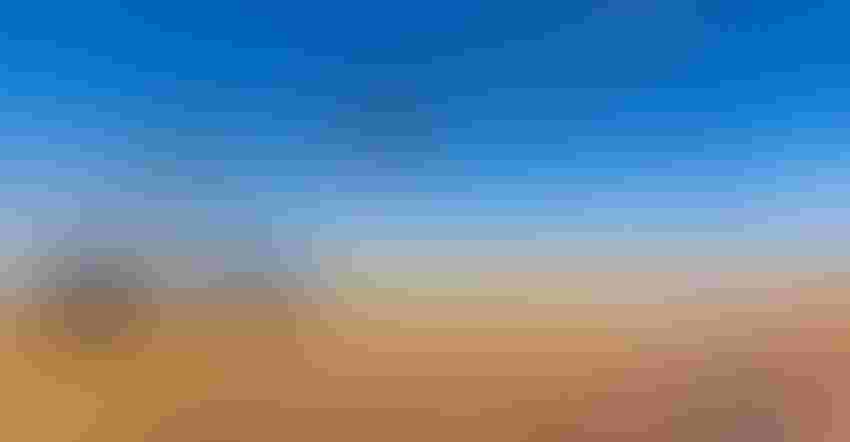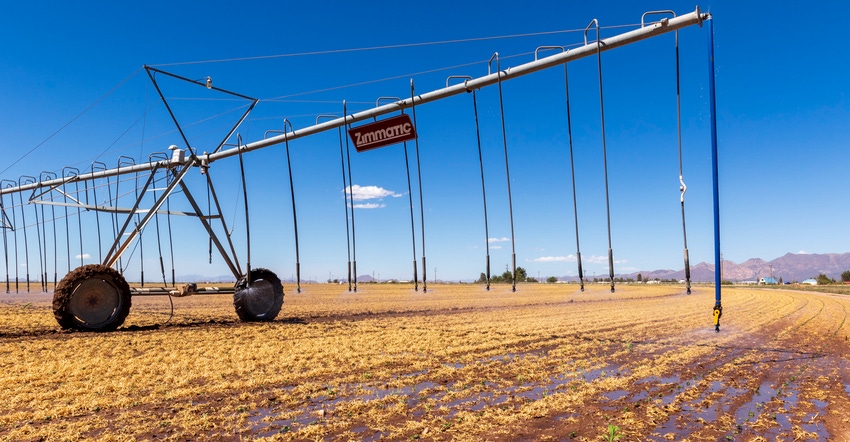 Many Arizona farms have just one source of irrigation water, and those aquifers are said to be dwindling.
Todd Fitchette
The wild, wild West of water is coming to a head and Arizona looks to be on the losing end.
Projections suggest that Lake Mead will be drawn down to its lowest level since Hoover Dam was completed, necessitating Tier 1 water restrictions by the end of the year. While Arizona and Nevada water users will see even greater cutbacks under the restrictions to their Colorado River allocations, California will maintain unfettered access to the massive water system.
For farmers with access to the federal Central Arizona Project, this means the irrigation taps will be turned off once Lake Mead falls to 1,075 feet in surface elevation. Results of the curtailment of surface water to central Arizona farms are predictable. Like their California neighbors facing similar water cuts, Arizona farms will either go without or face having to pump from dwindling aquifers.
Unlike California, Arizona apparently does not have a groundwater law to force the sustainable balance of aquifers.
A farmer from southeast Arizona called me recently to ask if there was any truth to the rumors of $1,800 water costs in California, then proceeded to share how a neighboring agricultural operation with apparent deep pockets sunk a well that he fears will sink his livelihood.
Shocked as he was over the report that water is now trading for over $2,000 per acre foot in California, my farmer friend is more worried that domestic wells in his part of Arizona will be first to suffer as he learned the neighboring agricultural well was apparently drilled to 3,000 feet. Because he follows our publication and sees what is happening in California, he wonders if similar state legislation in Arizona could protect farmers from similar unsustainable groundwater pumping.
What happens to homeowners and small-acreage farmers in Arizona as investor farms move in with the capital sufficient to drill deep wells? Does this effectively do to parts of Arizona what the Dust Bowl did in the Plains states nearly 100 years ago? As more people leave California for Arizona, the need for water in the Grand Canyon State will continue to grow as the state boasts about enticing manufacturing jobs to Phoenix and Tucson and more people look to flee California.
Could Arizona residents face the same fate as Tulare County, Calif. residents who woke up one morning several years ago to find their taps had gone dry? Those domestic wells near Porterville, Calif. have never been repaired, according to a state assemblyman. Residents who cannot afford to leave these disadvantaged communities now live in third-world conditions just a few hours by car from billion-dollar start-up companies in the Silicon Valley.
Will the politically and socially disadvantaged communities of Arizona suffer a similar fate? What happens when politically connected cities in central Arizona see their own water supplies dwindle? Should water agreements that allow California greater access to the Colorado River than Arizona and Nevada be renegotiated? It seems logical given California's population decline and loss of a House seat in Congress.
Arizona residents can ill-afford the political games and can-kicking that have forced tens of thousands of people to flee California. Water is the lifeblood of human existence, and the West is at a dangerous crossroads of political inaction and urban attraction.
Subscribe to receive top agriculture news
Be informed daily with these free e-newsletters
You May Also Like
---