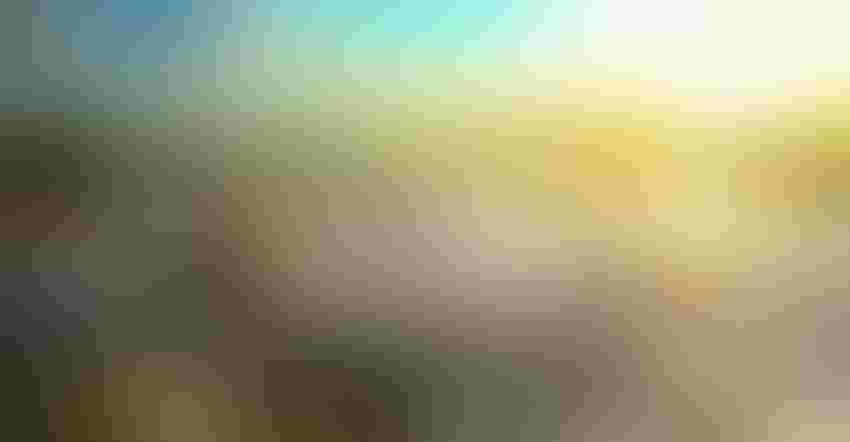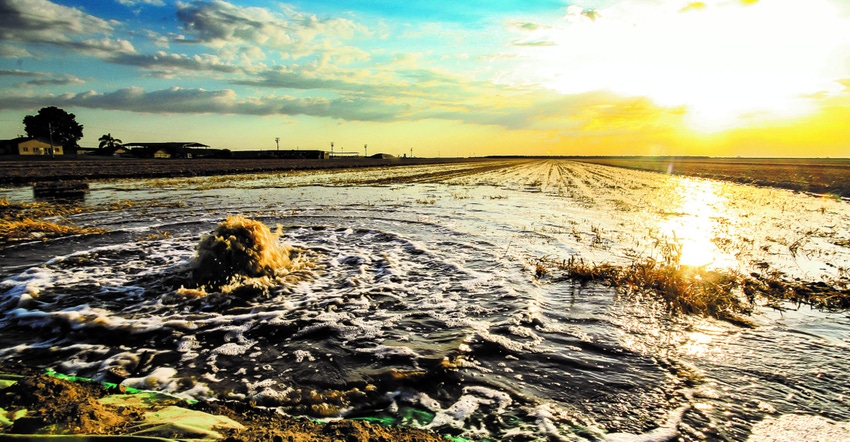 Is the sun setting over California's agricultural legacy? A report out of UC Berkeley paints a dismal picture over the sustainability of an industry that in recent years has generated nearly $50 billion from the sale of food and fiber produced on the farm.
Todd Fitchette
The cost of fallowing upwards of one million acres of farmland across California will be measured in the billions of dollars to the state's economy as an estimated 85,000 jobs are lost and farm income declines by more than $7 billion annually, according to a university report.
An economic analysis of the Sustainable Groundwater Management Act (SGMA), a law passed by the Legislature in 2014 to make groundwater supplies sustainable after decades of over-pumping, paints a grim economic picture for California as the first hurdle towards groundwater sustainability was reached earlier this year.
The act calls for local agencies to craft plans to make groundwater pumping sustainable by 2040. The attempt to stop the over drafting of groundwater basins is also said to prevent further damage to water infrastructure caused by ground subsidence as these aquifers are depleted. While some California farmers still have access to surface water deliveries, those supplies too are being cut back by state and federal regulations aimed at protecting fish and wildlife.
The report by David Sunding and David Roland-Holst, professors at University of California, Berkeley, estimates that one-fifth of cultivated farmland in the San Joaquin Valley will be permanently lost as groundwater plans take hold and water supplies are severely restricted. In short, changes to agricultural production in California's San Joaquin Valley will include:
A loss of nearly 800,000 acres of farmland;

A reduction of nearly $6 billion from crop revenue; and,

A loss of $1.6 billion in on-farm operating income.
Statewide these losses could total about 992,000 acres in farmland, losses of over $7 billion from crop revenue and a loss in farm operating income of nearly $2 billion.
With roughly 5 million acres of irrigated farmland in the San Joaquin Valley, these estimates imply that the scale of farming across the valley could fall by 20% across the region.
"Valley-wide impacts mask the effect of SGMA and surface water supply reduction on the southern portions of the San Joaquin Valley where impacts are proportionally larger," the report concludes.
Kern water symposium
At a recent water symposium in Bakersfield, Eric Averett, general manager of the Rosedale-Rio Bravo Storage District, projected that the Tulare Lake Basin, an area cultivated in some of the highest-quality cotton grown in the United States, may completely loose its access to groundwater if officials cannot find reasonable and sustainable ways to replenish those supplies with surface water deliveries from elsewhere in the state.
Sadly, California has no new water projects enough to sustain an agriculture industry that produces about $50 billion in direct sales from the farms and generates well over $100 billion in economic activity throughout the state.
The Bakersfield water meeting offered no new solutions to California's water woes. Water deliveries will continue to be restricted as environmental laws continue to be used as weapons to prevent common sense solutions.
Cannon Michael, a sixth-generation farmer in the Los Banos area, called for an end to the weaponization of environmental policies that have long been used to take water from farmers. Michael was part of a panel discussion on the impacts of environmental regulations that included environmental and state organizations. While the conversations were civil, no new ideas were offered to help farmers overcome regulations that have been successfully weaponized in and out of court.
"The polarization of these water issues has been so unproductive, and I have grown tired of the weaponization of these issues," Michael said at the water symposium.
"I want water for agriculture," he continued. "I also want it for our communities and the environment, but we need to get away from the rhetoric and a lot of these soundbites."
Conjunctive use
One of the often-heard phrases at water meetings is "conjunctive use." That's the term to describe using surface water supplies – fresh water from lakes and streams – to offset groundwater pumping and its disastrous effects during wet years. Aquifers become a "bank savings account" for withdrawal during dry seasons. In theory, water industry officials say the two should balance each other out over time if managed properly.
The recent rejection of voluntary water agreements would undo this notion after the state threatened to order about half of all river flows from several major river systems be left untouched and allowed to flow unimpaired to the ocean. The report recognizes this and other issues such as full implementation of the San Joaquin River Restoration Plan as the means to reduce surface water deliveries to San Joaquin Valley farms by 838,000 acre feet annually.
These supplies are over and above the SGMA-imposed restrictions on groundwater pumping, the report says.
Ripple effects?
The UC Berkeley report spells out some specifics that suggest, for starters, the meteoric rise in almond acreage across the state will soon need to end as farmers in the San Joaquin Valley are forced to fallow over 325,000 acres of tree nuts. Two-thirds of that acreage will be pulled from Fresno and Kern counties alone, the report says.
On the way to achieving nearly one million acres of permanently idled farmland in the San Joaquin Valley, the counties of Kern, Tulare and Fresno will be the biggest losers, according to the report. The three counties consistently rank as the top ag-producing counties in the nation, producing nearly half of the gross agricultural output of the entire state.
Kern County alone stands to lose over 325,000 acres of farmland. Tree nuts – almonds and pistachios – will make up about one third of that acreage decline. Citrus, another big player in Kern County agriculture, could lose nearly half of its acreage as vine crops – largely table grapes – fall by over 38,000 acres. Financially, this will drain over $640 million in operating income from county farms.
Moving north, neighboring Tulare County stands to lose almost 36,000 acres of tree nuts and almost 50,000 acres of fruit as over 172,000 acres of farmland there may be fallowed. Though the report does not directly address dairies, which still make up the largest segment of the agricultural value in Tulare County, the loss of over 10,000 acres of field and grain crops will surely affect an industry already in decline due to market forces. Operating income losses here could total about $286 million at 2016 levels.
Fresno County stands to lose over a quarter-million acres of farmland with the biggest declines seen in tree nuts, grapes and vegetables. Nearly 85,000 acres of tree nuts will likely go away as SGMA is fully implemented in that region. The county's farms stand to lose $671 million in operating income from the water losses.
Looking across all crops, the report says operating income across the Valley will drop by about $3.3 billion. Of this about $1.9 billion is from direct losses, another $900 million in direct and induced losses across the Valley, and another $500 in losses outside the Valley. This promises to drag tens of thousands of jobs from across the state with it.
"Because agriculture is linked to the broader economy of the San Joaquin Valley and the State of California, it is natural to expect that job losses will not be limited to farming," the authors write. While direct job losses to the Valley's economy could total nearly 42,000, another 23,366 indirect jobs will also be lost in a region already beset by double-digit unemployment and high poverty levels.
The report concludes that disadvantaged communities in the Valley will suffer disproportionately more than other regions of the state. These job losses and reductions in income will be permanent, "barring implementation of mitigation measures," the report states.
About the Author(s)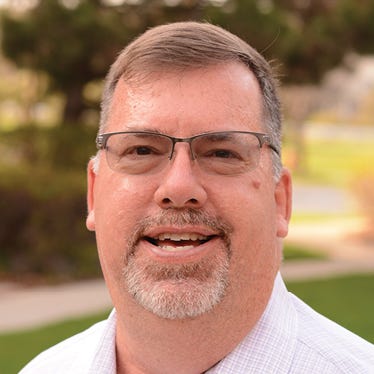 Associate Editor, Western Farm Press
Todd Fitchette, associate editor with Western Farm Press, spent much of his journalism career covering agriculture in California and the western United States. Aside from reporting about issues related to farm production, environmental regulations and legislative matters, he has extensive experience covering the dairy industry, western water issues and politics. His journalistic experience includes local daily and weekly newspapers, where he was recognized early in his career as an award-winning news photographer.
Fitchette is US Army veteran and a graduate of California State University, Chico. 
Subscribe to receive top agriculture news
Be informed daily with these free e-newsletters
You May Also Like
---