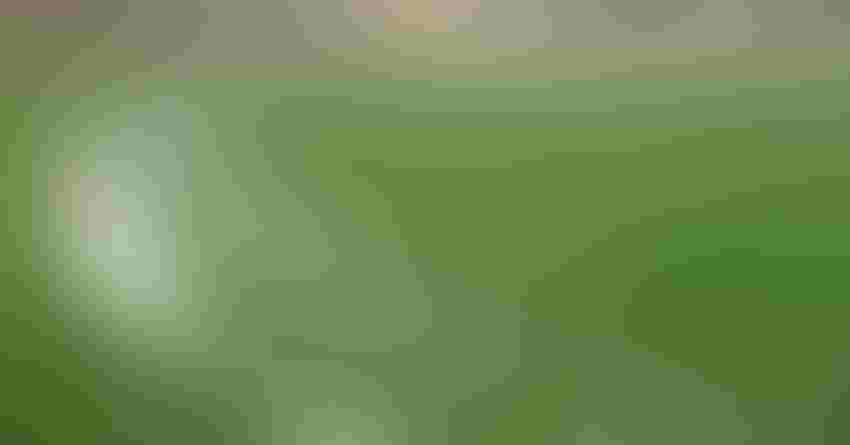 Plastic polytube is used to water a soybean field.
Delta Plastics
Delta Plastics and Revolution have begun paying farmers $10 per full-sized roll of used irrigation polytube with its Push for Pick Up & Get Paid program that can be downloaded on their smartphones.
The program, which was announced at the Mid-South Farm and Gin Show last spring, is designed to help make used polytube collection more efficient and environmentally responsible this season. It will be available in Arkansas, Louisiana, Mississippi and Missouri.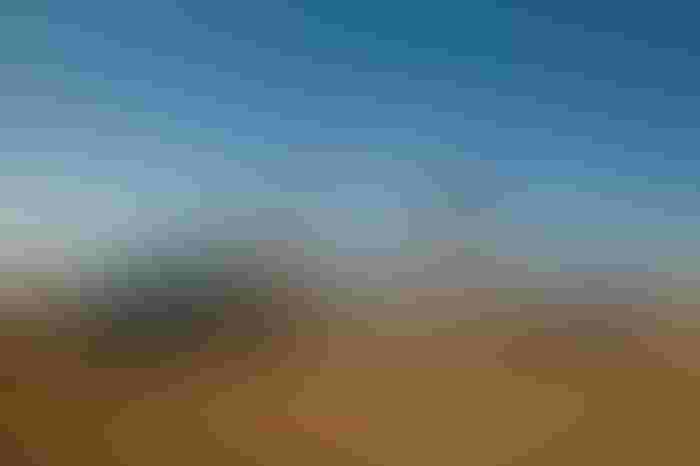 A Delta Plastics truck picks up rolls of used polytube that will be recycled into other products. (Delta Plastics)
Delta Plastics began offering to recycle growers' used plastic irrigation pipe not long after it began manufacturing and selling the roll out pipe, and company founder Dru Thompson realized the environmental implications of disposing of the material. The initial uses included plastic garbage bags for consumers.
"The companies are proud to be able to provide a small token of appreciation to the hard-working farmers for not only entrusting them with manufacturing the product to be used on their farms but for allowing them to help reduce the farmers' carbon footprint," according to a press release.
Geolocation technology
Push for Pick Up is a proprietary geolocation technology developed by Revolution and Delta Plastics and launched as a user-friendly collections app for polytube in the spring of 2021. The app is available for both iOS and Android mobile devices. 
To get started with the Push for Pick Up & Get Paid program, clients download the free Push for Pick Up app, sign up, and drop a pin to notify Delta's collections team of the location to pick up the used polytube.
Using their fleet of trucks, the Delta collections team then picks up the used material in a fast, safe and efficient manner. Clients can also drop off the used polytube at a nearby collection site if preferable. After the polytube is collected, a credit is issued in the account to redeem at a Delta partner dealer of the client's choice.
Delta Plastics began manufacturing irrigation polytube for farmers in the Mid-South in the late 1990s and is now the leading manufacturer and supplier of irrigation polytube for the agriculture industry. Revolution is a leader in sustainable loop plastics and encompasses several other product lines begun in recent years.
Eight plants
During those three decades, Delta Plastics has grown to 1,500 employees. Besides its original manufacturing facility in Little Rock, Revolution now has eight other plants turning out its products.
Delta Plastics is also known for its innovative tools and technology. Prior to the Push for Pick Up app, Delta partnered with leading government and non-profit groups to develop another proprietary software, Pipe Planner, which provides improved efficiency for irrigation, increased savings, reduced water waste and accurate planning of polytube placement to increase the farmer's return on investment.
Revolution and Delta launched an improved, fourth generation of Pipe Planner in 2021 and plan to continue developing their suite of technology tools to further support the companies' commitment to sustainable solutions for farmers.
For additional information or questions about the Push for Pick Up & Get Paid program, visit the website, call Delta Plastics at 800.277.9172 or email [email protected].
Subscribe to receive top agriculture news
Be informed daily with these free e-newsletters
You May Also Like
---