Prevent ice damage to farmstead trees
Prevent ice damage to farmstead trees
Farmstead Forest: Ice, wind and heavy snow can contribute to heavy breakage in trees.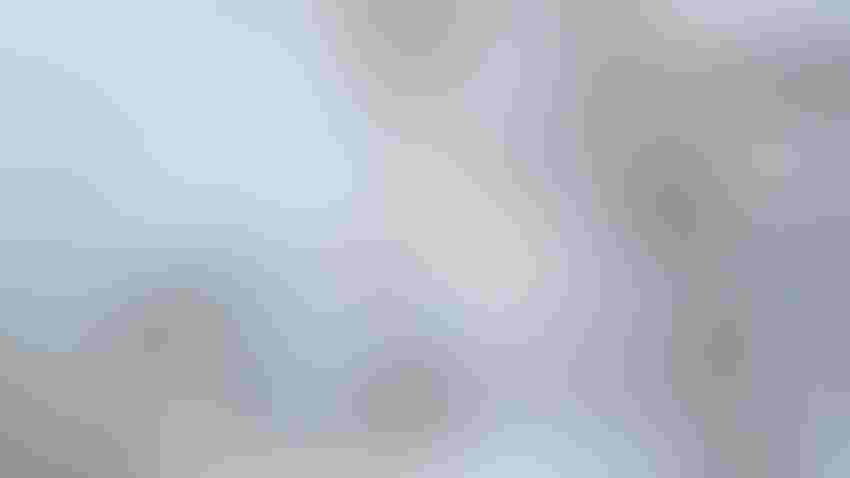 COVERED UP: There are many species of trees that are susceptible to dropping limbs under the heavy weight of ice and snow.
Rina Mskaya /Getty images
There are a lot of factors that contribute to falling tree limbs in your farmyard. First and foremost is the overall health and structure of the tree.
Trees with competing leaders (double trunks) or poorly attached main branches because of ingrown bark are especially prone to limbs ripping out of the tree. If a tree is diseased, has heavy pest infestation or is mature past its useful life, there is always the chance it will "self-prune" in the face of excessive ice, wind or snow.
Ice and wind together are among the major contributors to limb and tree damage during the winter months. Even among healthy trees, some species are better than others when it comes to susceptibility to ice, wind and snow.
The limb drop list
Justin Evertson, assistant director of Nebraska Statewide Arboretum, developed a list of common Great Plains trees that are most susceptible to ice damage, and another list of species that are less susceptible.
The consideration is to plant trees near farm structures that are able to withstand some of these winter weather events without dropping limbs or keeping limb and branch damage to a minimum during the winter. This helps avoid time-consuming cleanup operations after every blizzard or ice storm, and planting such species could help mitigate ice damage from falling limbs on farm buildings, bins and other structures.
Trees that are most susceptible to ice damage include:
Siberian elm (Ulmus pumila)

American elm (Ulmus americana)

hackberry (Celtis occidentalis)

silver maple (Acer saccharinum)

autumn blaze maple (Acer x freemanii)

black locust (Robinia pseudocacia)

black cherry (Prunus serotina)

honeylocust (Gleditsia triacanthos)

river birch (Betula nigra)
Bradford pear and green ash could be on this list of susceptible trees. Most forestry professionals are not recommending planting either of these trees anyway these days. Bradford pear, once a popular ornamental tree, has become invasive, and green ash is not recommended because of the onslaught of emerald ash borer across the country.
Just because other trees are on this list doesn't mean they shouldn't be planted. But landowners need to be aware that they are more susceptible to ice damage and should be planted in locations where ice damage is not a concern. Others that are susceptible, but to a lesser extent, include tuliptree, sycamore, aspen, cottonwood, willow and jack pine.
Ice resistance list
Trees that are listed with exceptional resistance to ice damage and are less prone to dropping limbs under these weather conditions include:
Oaks, most species (Quercus spp.)

ironwood (Ostrya virginiana)

coffeetree (Gymnocladus dioicus)

northern pecan (Carya illinoiensis)

sugar maple (Acer saccharum)

sweetgum (Liquidambar styraciflua)

catalpa (Catalpa speciosa)

Ohio buckeye (Aesculus glabra)

pines, most species (Pinus spp.)

spruce, most species (Picea spp.)

fir, most species (Abies spp.)

juniper/cedar (Juniperus spp.)
Keep in mind that not every specimen of species on the ice susceptible list will drop limbs, and the same goes with the list of ice-resistant species. There are no guarantees. Location, exposure to wind and ice amounts, and overall health of the tree play into the tree's response to these types of severe winter weather.
However, if you want to prevent overall ice damage and protect farm structures from dropping limbs, some of the species listed as ice-resistant offer the best chance at protection.
Learn more from your local arborist or tree professional. Get more details from the Nebraska Forest Service at nfs.unl.edu or your state's forestry agency.
Subscribe to receive top agriculture news
Be informed daily with these free e-newsletters
You May Also Like
---