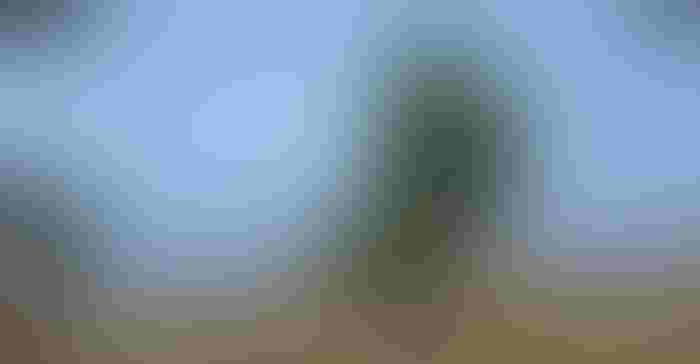 David and Pat Kadlecek's Flying Heart Ranch — homesteaded in 1890 — is located 10 miles north of Hay Springs, Neb., in Sheridan County along the Beaver Creek.
This is where legendary Lakota warrior, Crazy Horse, camped nearly a century and a half ago. The Kadleceks' ponderosa pine-covered rugged land is still considered sacred by the Lakota people. But just a decade ago, this unique landscape was ravaged by wildfire.
The Wellnitz Fire started on Aug. 29, 2012, north of Hay Springs and ripped through one-third of the Kadleceks' timbered pasture and a total of 96,000 acres running north into South Dakota, stopping just shy of Oglala, S.D.
For the Kadleceks, including David and Pat and their son, Scott, and his wife, Tara, who custom-graze cattle and market timber from 3,000 acres of pine-timbered pasture occupying the canyons and ridges, the fire was a disaster that nearly scorched their homestead and a hand-built cabin nearby that the family rents to hunters and guests.
"It started east of us about 2 to 3 miles, then went north," David Kadlecek recalls. "We've had other fires, but they were small, just a few acres. Normally they start by dry lightning — lightning without rain — but we get them out right away." But Wellnitz was different.
"This came in with a real fire front on it about 5 miles wide," he recalls. "It was coming right at us from the north." It was decided to start a backfire.
"That really gets your attention," David says, "when they tell you they are setting a backfire on your land. I came up to our place, and there were about 25 vehicles parked here. With the wind blowing from the south, it would blow the backfire as the firestorm was coming our way. Then it would hit the burned area and drop right there."
David and Scott were all over their ranch during the fire. "We were trying to get fire crews what they needed to keep going," David says. "At night, it was worse." He says they spent about a month after the fire was stopped tamping out hot spots.
Fuel reduction
David's parents, Edward and Mabell, had done very limited timber harvest. But David experienced what wildfires can do while working on the Fort Robinson fire in 1989.
"We did quite a bit of logging and thinning in the 1990s for fuel reduction," he says. "We took out diseased and crooked trees through a logging contractor."
After Wellnitz, they logged saw timber in the unburned areas to increase grass production. Slash from the logging was chipped to provide boiler fuel for the woody biomass energy system at nearby Chadron State College.
The Kadleceks custom-graze cow-calf pairs and feeder cattle on their timbered pasture. "That's the basis of our operation," David says. "The thinning increased grass and improved the pasture by eliminating shade cover."
Cattle are rotated through pastures of at least 500 acres through the summer, also reducing grass fuel and the fire risk on their land.
Watering on this rugged terrain is not easy, so Scott devised an integrated system that uses solar power for pumping and takes advantage of the extreme elevation differences, moving water through pipes using gravity flow.
The grass came back within a year after Wellnitz, but the biggest loss was timber. "We had burned-up timber all over the place, and it made it tougher for the cattle to graze," David says. "Where we could, I took my Bobcat T770 skid loader with tracks and a 5-foot mulching head and mulched everything where the terrain would let me."
Steepness of the rugged buttes and canyons kept David out of some places, but even large, downed logs were notched up by the mulching head, because it sped up the rotting process.
Pine replants
With David's engineering experience, having worked for the U.S. Army Corps of Engineers for 20 years on the Oahe project on the Missouri River in South Dakota, and his longtime service as a director and chairman on the Upper Niobrara White Natural Resources District board, he knew the importance of reforestation on the wildfire-scorched land.
The family values the ponderosa pine trees for potential income from logging, as well as the wildlife, natural heritage and aesthetic impacts of pines in the Pine Ridge. They set out to test methods of replanting pines, particularly on the north and east slopes, where the wildfire scorched almost every single tree.
"David and Scott and their operation are really cutting edge," says Doak Nickerson, Nebraska Forest Service northwest district forester. "They are out in front with new ideas on how to manage their woodlands and grow wood fiber on the best sites."
Among the Kadleceks' best management practices are replanting pines on the cooler slopes and leaving the sunnier south and west slopes for grass production.
"Logging the property over the years helped them come to this point," Nickerson says. They have three different test sites for replanting, with success hovering well over 90% survivability, much higher than is normally expected.
"We have gone from 25% survivability using bareroot trees for replanting in the past to well over 50% with container-grown trees from USDA Bessey Nursery at Halsey," Nickerson says. "In the Pine Ridge, that success rate is 75% and above. And the conditions in recent years have been brutal for tree seedlings."
The family is mulching downed trees and slash for the newly planted seedlings. "I believe this is the key," Scott Kadlecek says. Most of the plantings on three test sites on the ranch were planted into mulch from David's mulching head on the Bobcat. "You might think the planting pattern is off a little, but we were seeking out the mulched spots to plant," Scott explains.
David believes that mulching in this way may offer answers to the expanding eastern red cedar problems in the Great Plains. He sees the opportunity to mulch invasive cedars, particularly smaller trees, then planting more desirable species such as ponderosa pine into the mulch.
Nickerson says that mulching old "geriatric" windbreaks that are in need of renovation could be an easier way to dispense with biomass and offer a mulch to plant a new windbreak into, increasing survivability.
3 test sites
There were three test plantings on the Kadlecek ranch, with survivability of pine seedlings well over 90%, approaching 100% on some sites. In each case, trees were sourced as container-grown from Bessey Nursery. All sites are north- or east-facing slopes that were hotly burned out by Wellnitz. Here are the results:
Early test site. Conducted in 2017, five years after Wellnitz, this planting was completed by Nickerson, NFS forest fuels management specialist Fred McCartney and a hand-plant contractor crew of two. They planted 480 trees on a single day, using downed trees, stumps and slash lying on the ground to shade many of the new seedlings.
Upon inspection this past October, survivability is well above 90%, and the trees are 2-4 or more feet in height.
Mulched site. Scott Kadlecek planted a batch of trees on a similar site in 2017. This site had been mulched heavily by the Bobcat mulching head, so Scott planted each seedling directly into a layer of mulch. Survivability at this site was around 99% when they were inspected last fall, and the trees planted into the mulch were on average 6-7 feet tall, with many at 8-9 feet or more.
Scout Point site. In 2018, on a unique site on the north slope of a ridge of buttes that includes well-known Scout Point and an adjacent butte called Eagle Trap, 2,700 ponderosa pine seedlings were planted by an experienced tree-planting crew of 15 people in about three hours using HoeDad tree planting tools.
On this slope, there was plenty of burned biomass once again, and David was able to mulch most of it, providing a perfect planting location. Survivability was well over 99%, and the trees are now about 2-3 feet in height.
Before the Wellnitz Fire, these beautiful buttes, which hover high above the Beaver Creek valley and were well known by the Lakota, were completely pine covered. Wellnitz burned every tree from these buttes. But one day, thanks to the replanting efforts of the Kadlaceks, pines will grace them once again.
To learn about tree replanting efforts after wildfire and potential cost-share programs that may be available to landowners, contact your local Nebraska Forest Service office or the forest service offices in your state; or USDA's Natural Resources Conservation Service.
Learn about Flying Heart Ranch at flyingheartranch.com.
About the Author(s)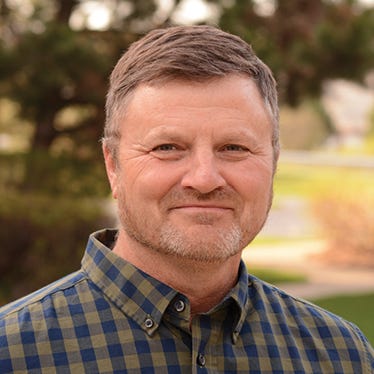 Curt Arens began writing about Nebraska's farm families when he was in high school. Before joining Farm Progress as a field editor in April 2010, he had worked as a freelance farm writer for 27 years, first for newspapers and then for farm magazines, including Nebraska Farmer.
His real full-time career, however, during that same period was farming his family's fourth generation land in northeast Nebraska. He also operated his Christmas tree farm and grew black oil sunflowers for wild birdseed. Curt continues to raise corn, soybeans and alfalfa and runs a cow-calf herd.
Curt and his wife Donna have four children, Lauren, Taylor, Zachary and Benjamin. They are active in their church and St. Rose School in Crofton, where Donna teaches and their children attend classes.
Previously, the 1986 University of Nebraska animal science graduate wrote a weekly rural life column, developed a farm radio program and wrote books about farm direct marketing and farmers markets. He received media honors from the Nebraska Forest Service, Center for Rural Affairs and Northeast Nebraska Experimental Farm Association.
He wrote about the spiritual side of farming in his 2008 book, "Down to Earth: Celebrating a Blessed Life on the Land," garnering a Catholic Press Association award.
Subscribe to receive top agriculture news
Be informed daily with these free e-newsletters
You May Also Like
---