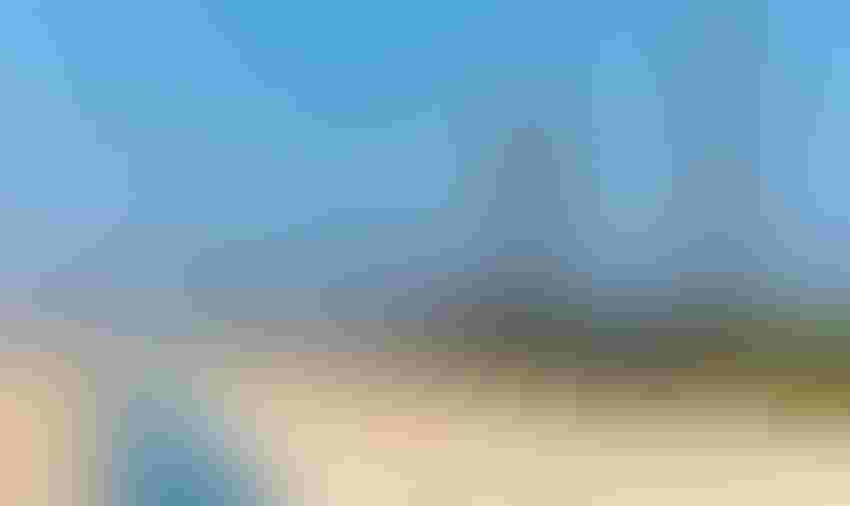 Only eight of the 20 California watersheds most critically affected by subsidence have had their groundwater sustainability plans approved by state water officials, according to recent testimony before a state board.
The other 12 – most of which are in the San Joaquin Valley – had their plans marked "incomplete" by state water regulators and face a July deadline to fix their deficiencies, said Paul Gosselin, who oversees the Sustainable Groundwater Management Act office for the state Department of Water Resources.
"One of the overarching things we found is that the basin by and large went to eliminate overdraft, but that doesn't go to what the act is calling for," Gosselin told the state Board of Food and Agriculture. The 2014 legislation calls for plans to evaluate "undesirable results" from groundwater overdraft, such as sea water intrusion and land subsidence, he said.
"One had to deal with how lowering groundwater levels affected drinking water," he said, adding that the districts didn't explain how its actions would affect groundwater users. "At the end of the sustainable period, there would be a number of wells that would go dry."
SGMA requires locally led Groundwater Sustainability Agencies (GSAs) to develop groundwater sustainability plans outlining actions and implementation measures to halt overdraft and bring groundwater basins into sustainable conditions. Local agencies identified for implementation have included counties, existing irrigation districts and newly created entities.
High-priority basins had until 2022 to submit plans and are required to reach sustainability by 2042. Those whose plans are marked incomplete were given 180 days to address deficiencies; if they fail to meet a July deadline, the agencies will go into consultation with the State Water Resources Control Board, which could seize control of the basin's groundwater management activities.
The critical plans marked deficient are dotted throughout the San Joaquin Valley, including on the Westside and elsewhere in Kern, Tulare, Kings, Madera and Merced counties.
Agencies 'stressed'
Board member Nancy Casady, who runs an organic food market in San Diego, said she's heard from San Joaquin Valley agency officials who are "stressed" over the six-month timeframe to address deficiencies and put revisions out for public review.
"Is there some leeway for these agencies?" she asked.
No, Gosselin responded. The DWR showed the agencies where their deficiencies were. "The 180 days is the extension," he said.
Groundwater accounts for about 40% of the state's water use in a normal year and up to 60% during dry years. Groundwater is the only water supply for approximately a third of California residents, and many municipal, agricultural, and disadvantaged communities rely on groundwater for all of their water supply needs.
The Legislature passed SGMA as a multiyear drought was worsening the overpumping of groundwater that led to a variety of negative effects including reduced groundwater levels, seawater intrusion, and degraded water quality. It has also led to subsidence, or land sinking, which causes damage to critical water infrastructure.
The DWR in February released new satellite-based data that show subsidence continued in water year 2021. are in the San Joaquin Valley, with a maximum of 1.1 feet of subsidence observed in the region, and the Sacramento Valley, with a maximum of 0.7 feet in the region.
Subscribe to receive top agriculture news
Be informed daily with these free e-newsletters
You May Also Like
---