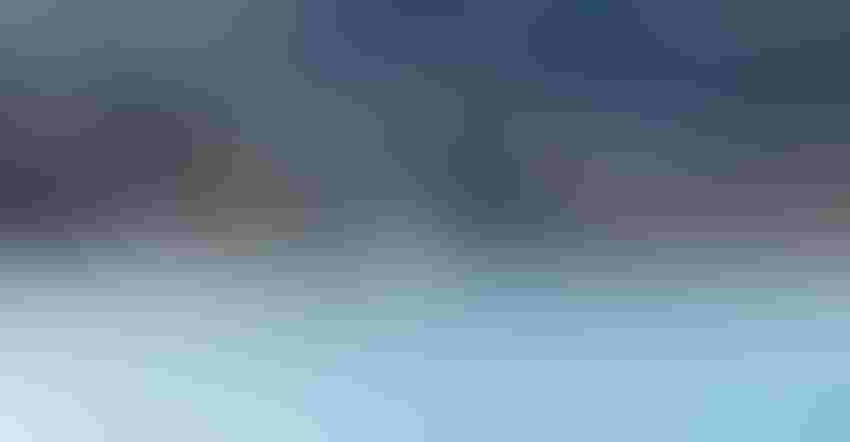 Water levels in Shasta Lake continue to decline and could encroach on levels not seen since 1977 when the large reservoir fell to under 600,000 acre-feet in total storage, or just 12% of design capacity.
Todd Fitchette
Northern California farmers have historically escaped the irrigation cutbacks and curtailments their San Joaquin Valley peers regularly experience. Not so this year as significant restrictions in federal Central Valley Project water will idle nearly 400,000 acres of farmland across the Sacramento Valley.
Much of the idled land will be on the Sacramento Valley's west side as water availability from Shasta Lake, the cornerstone CVP facility, is too low for the Bureau of Reclamation to meet their contractual obligation to senior water rights holders known as the Sacramento River Settlement Contractors.
"This is certainly unprecedented," said Northern California Water Association President David Guy of the drought and its impacts on people living in California.
For farmers in the Glenn Colusa Irrigation District (GCID), the largest water district in the Sacramento Valley, irrigation deliveries may be less than 20% of what growers have historically received from Shasta Lake via the Sacramento River. For a district that saw 100,000 acres planted to rice in 2019, early estimates suggest as little as 875 acres of rice will be planted across the district this season.
Related: 'Weather whiplash' prompts zero allocation from CVP
Valley wide, this could reverberate to the lowest rice acreage in California in decades. The California Rice Commission says it will not know rice acreage until after planting is completed, which is typically after June 1.
GCID encompasses 175,000 acres of land, of which about 135,000 is irrigated farmland, according to Jered Shipley, water operations superintendent with GCID. He said the district expects to deliver water to less than 20,000 acres of permanent crops this year. Water deliveries last year served 107,000 acres across the district,
In a recent meeting between district staff and growers, almond and walnut farmers were told to pick between one of two surface water delivery options: 1.6 acre-feet per acre, or 2.4 acre-feet per acre. Irrigation deliveries in the district began April 15.
Shasta Critical year
The contract between the federal government and Sacramento River Settlement Contractors – senior water rights holders in the Sacramento Valley – cannot be met this year. It stipulates that the settlement contractors receive 100% of their promised supply unless a Shasta Critical Year is declared, which allows Reclamation to reduce deliveries to 75% of their promised allocation.
According to NCWA, settlement contractors may receive 15% of their promised allocation because of the "unprecedented and dire conditions," according to a statement from NCWA.
"The water just isn't there," said Shipley.
Related: Calif. plan would idle 35,000 acres of rice ground
For Central Valley Project contractors like GCID and Reclamation District 108, the loss of water to the senior-most rights holders affects everyone. Of considerable concern to the districts will be the low flows available on the Sacramento River later this year as water levels continue to decrease at Shasta Lake. April 15 storage at Shasta Lake was about 38 percent of capacity, or just under 1.8 million acre-feet of storage.
Lewis Bair, general manager of RD108, is concerned that the low flows on the river will fall below district intakes to divert water to growers later this summer.
Shipley says GCID and other districts along the river are collaborating on their diversion schedules to avoid this.
"We're just trying to be good neighbors," Shipley said.
"Fundamentally, the early season storms we had missed the Shasta Lake watershed," Bair said. Those storms tended to favor northern and central Sierra watersheds including the Feather, Yuba, and American rivers. For that reason, growers along the east side of the Sacramento Valley will fare better this year.
Related: SGMA 'will have devastating impacts,' industry leader says
Such will be the case for Western Canal Water District, a district of about 58,000 acres in Butte County. About 90% of WCWD is planted to rice each year. Ted Trimble, WCWD general manager, expects to deliver irrigation water to about 90% of the district's rice fields this year.
Western Canal Water District is in the shape it's in because more rain and snow fell on the Feather River watershed – the district's primary source of water. Among its sources of Feather River water includes pre-1914 rights to 150,000 acre-feet of natural flow from the river, subject to drought conditions, and another 145,000 acre-feet from upstream storage that is not subject to reduction.
"We're in better shape than our sister agencies on the Feather River," said Trimble.
Subscribe to receive top agriculture news
Be informed daily with these free e-newsletters
You May Also Like
---