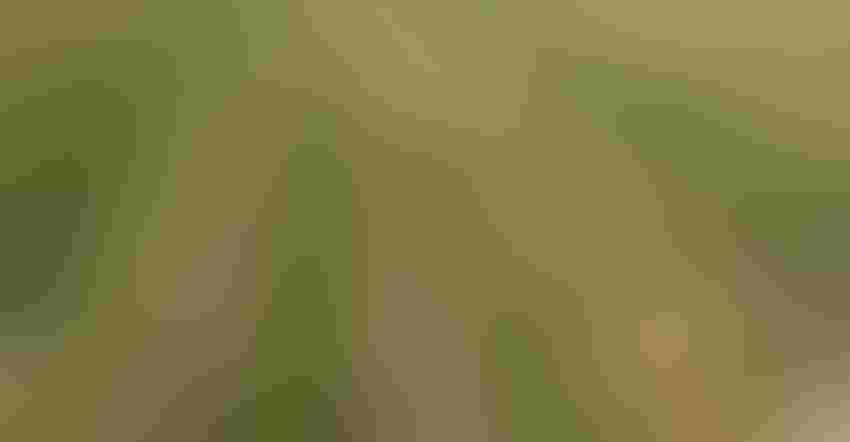 SOIL AND WATER: Cover crops, soil, and water conservation and protection have all been long-term interests of several NRDs across Nebraska.
As Natural Resources Districts in Nebraska celebrate 45 years of existence, I've been able to dig a little deeper into the distinctive NRD story. Covering the activities of NRDs for several years, dating all the way back to my freelance farm writing days and including numerous stories for Nebraska Farmer and Farm Progress, I've had the opportunity to talk with the movers and shakers in conservation in the state. I've met some of the NRD Hall of Fame honorees as they've been announced the past few years during Husker Harvest Days, and I'm quite familiar with our own local NRD.
The thing that strikes me about my contact with the good folks involved in this NRD mission is that they have had a strong influence on my own farm. We've planted windbreaks around our farmstead, purchasing seedling trees and conservation weed barrier from the local Lewis and Clark NRD office and hiring planting crews to accomplish the job. We've participated in NRD cost-share programs for soil testing. We've also participated in our local NRD well abandonment program. I was part of a soil carbon sequestration program about a decade ago, cosponsored by numerous agencies including the NRD, where we learned about no-till, cover crops and long-term crop rotations before they became buzzwords on the farm. I've covered with interest the work of several local cooperating NRDs involved in the Bazile Groundwater Management Area, as producers try to curb groundwater nitrate levels in an area once dubbed the Bazile Triangle. And I've appreciated the long-term work NRDs, Nebraska Forest Service, Nebraska Extension and Natural Resources Conservation Service have taken up in researching and demonstrating methods to mitigate red cedar invasion of our grasslands.
Our local NRD has even helped us out when it comes to family recreation, because we like to occasionally fish the waters of Chalkrock Lake near Menominee, though my wife is usually the only one who ever catches any fish.
NRDs are another of Nebraska's best ideas. The concept didn't come together without a fight. They didn't fall together under a set of responsibilities that have remained completely in concrete. And things haven't always gone as planned. No, as with all good things it took time to develop the potential of the concept and even longer to bring everyone on board. It took time to resolve conflicts about the goals and mission of the NRDs. Local boards and their directors continue to evolve in how they think about natural resources; how they can partner with farmers, agribusiness and other agencies; and how they develop plans to work with producers to fix issues that rise up.
With all that said, it has been a useful, successful system, to say the least. And it is interesting to reflect on the legacy of our NRDs and how they have impacted farms and ranches across the state in a positive way, including our own.
Subscribe to receive top agriculture news
Be informed daily with these free e-newsletters
You May Also Like
---