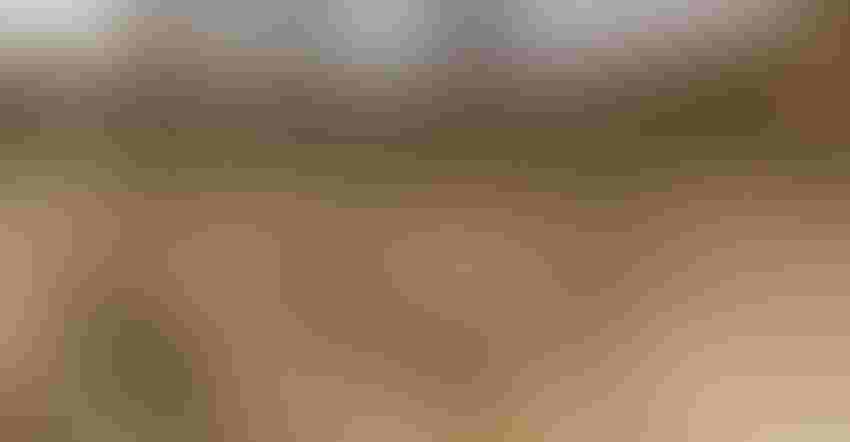 Millerton Lake in Central California was at 43% of capacity as of July 28, according to the California Department of Water Resources.
Todd Fitchette
Amid what has quickly become one of the West's worst droughts in history, a rather active monsoon season in the U.S. Southwest and the prospects of La Nina this winter offer the only trickle of hope for relief.
Monsoons this summer have created pockets of well-above-normal precipitation in Arizona and New Mexico and improved soil moisture in those areas, said Jon Gottschalk of the federal Climate Prediction Center. The rains haven't helped water storage, though; the West's two largest reservoirs, Mead and Powell, are about one-third full.
And the best hopes for an easing of drought conditions this winter are in the Pacific Northwest, as anticipated La Nina atmospheric conditions favor cold and wet storms coming in from the northern Pacific Ocean, Gottschalk and others said during a recent webinar hosted by the National Oceanic and Atmospheric Administration.
If La Nina conditions are strong enough, storms could help the snowpack that drains into Northern California's two main reservoirs – Shasta Lake and Lake Oroville, forecasters have explained.
But a higher likelihood of above-normal temperatures and below-normal precipitation through much of the fall means drought will likely persist or worsen for the remainder of the West and Northern Plains, Gottschalk said.
"About 14 months ago, most of the West was drought-free," said David Simeral of the Western Regional Climate Center in Reno, Nev. "The drought ramped up quite quickly in the summer of 2020 due to a really poor monsoon season in the southwestern United States. We had the driest June through September on record in the Four Corners states.
"Moving into the winter months, we had a snow drought," he said in the webinar, adding that higher-than-normal winter temperatures and a quick spring warm-up led to "poor runoff across drainages in the western United States."
Drought affecting growers
About 90% of the West is in some level of drought, the highest since the U.S. Drought Monitor started measurements in 2000, Simeral said. That includes all of California and Nevada, 80% of the Intermountain West and 59% of the Missouri River basin, he said.
The drought is already taking a toll on farm and ranch operations throughout the West. According to an American Farm Bureau Federation survey published this summer, over 85% of producers in 13 Western states rated selling off portion of their herd or flock as prevalent or higher, while 87% of respondents associated the drought to a rise in feed costs and 77% reduced their acreage.
The drought and extended forecast of above-normal temperatures "make securing enough feedstuffs to feed a cow herd very challenging," said Jeff Schafer, president of the North Dakota Stockman's Association. He added that producers are trucking in hay from the East Coast because it takes seven acres in the Northern Plains to get a bale of hay.
"Some of these crops get armpit high, but this year it's boot-high at best and sometimes you can see a gopher running across your cutting bar," he said.
Dan Keppen, executive director of the Family Farm Alliance, said drought and the inflexibility of water management of much of the West have forced growers to make difficult decisions about the future of their operations. For instance, the irrigation district in Talent, Ore., shut off water well before harvest, turning farmers' crops into a fire hazard, Keppen said.
"No water for farmers means no crops, no food and very limited ability for a farmer to take care of his family," he said during the webinar. "If producers can't fill contracts, those contracts are lost."
Subscribe to receive top agriculture news
Be informed daily with these free e-newsletters
You May Also Like
---