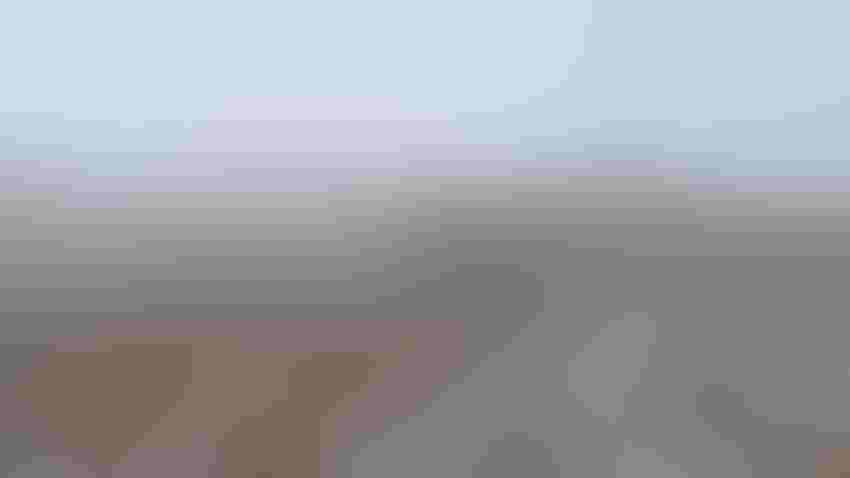 JUST A DUSTING: Snowfall was sparse during February 1968 in Minnesota. Northwest winds and bitter temperatures prevailed. Precipitation only fell over three days in many areas.
Korey Peterson/Getty Images
As we emerge from last year's drought and slowly take stock of the 2023 climate pattern across Minnesota, it may be well to remember that the driest February occurred in 1968, 55 years ago.
The statewide average precipitation that month was only 0.13 inches, remarkably low despite having one extra day as a result of leap year. Cold and dry was the prevalent climate pattern across the state that month, especially in western and northern counties.
Winds were dominantly from the northwest, with six low pressure systems crossing the state during the month. Only three brought light precipitation. The cold, dry air from Canada generated very little moisture. More than half of the days brought subzero morning temperatures, and few afternoons saw thermometer readings climb above the 20s (F). Though there were no blizzard warnings, several days brought wind chill values in the − 30s and − 40s .
The extreme temperatures for the month were 50 degrees F at Winona on Feb. 6 and -39 degrees at Crane Lake on the Feb. 10.
Many northern climate stations reported only a trace of precipitation for the entire month. Some very key agricultural counties like Watonwan, Faribault, Cottonwood, Fillmore, Brown, Lyon and Traverse reported less than a tenth of an inch of precipitation for the month. The largest one-day amount of precipitation measured in the state was 0.32 inches at Otter Tail on Feb. 25, and the largest total precipitation amount for the month was just 0.48 inches in Mahnomen County.
Snowfall, of course, was sparse. Far northern Minnesota saw some monthly snowfall totals exceed 4 inches, and just a couple of spots in Mahnomen and St Louis counties reported 5 inches. Elsewhere, most snowfall totals ranged only from trace amounts up to 2 inches. Soil frost depths were deep.
Dry climate pattern since summer 1967
The extreme dryness of February 1968 followed a dry climate pattern that had taken hold of the state in July 1967, leading to eight consecutive drier-than normal months. By the end of February, much of Minnesota was in severe to extreme drought categories, and farmers were a bit worried about drought dominating the 1968 growing season. However, this concern was alleviated by an abrupt shift in the weather pattern which brought the 10th-wettest March through June period in state history during 1968. Thus, all the drought worries were dissipated by late spring, as soil moisture deficits were replenished.
Seeley is an Extension professor emeritus of meteorology and climatology at the University of Minnesota.
About the Author(s)
Subscribe to receive top agriculture news
Be informed daily with these free e-newsletters
You May Also Like
---