Midwest farmers taking home the pigweed message
Midwest farmers taking home the pigweed message
During a recent tour of the Delta, Midwest farmers saw first-hand some of the weed control challenges Mid-South farmers face, particularly from glyphosate-resistant Palmer pigweed.The tour, along with several others during July, were arranged by Monsanto to help spread the word about managing resistance to areas where it has not yet become a widespread problem.Halls, Tenn., farmer Johnn Dodson told the visiting farmers to tell other farmers of the need to "change the way we do things."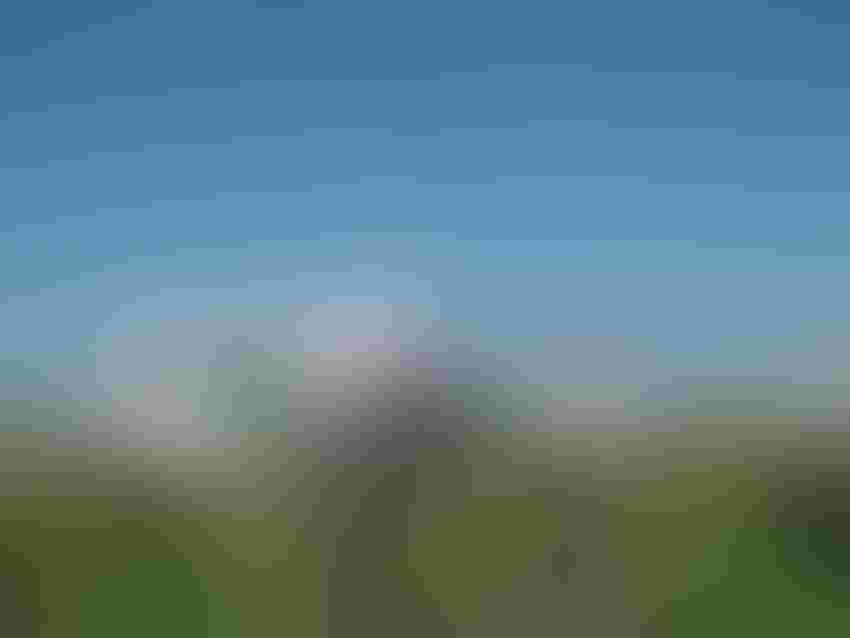 <p> HAYTI, MO., farmer Patrick Turnage told a group of touring Midwest farmers that pigweeds can infest a field despite a farmer&rsquo;s best effort to control them.</p>
If a tour of north Delta cotton, corn and soybeans farms in July didn't give a group of Midwest soybean and corn producers a severe case of pigweed paranoia, chances are nothing will.
The Midwest farmers, many of whom are leaders in their state soybean associations, saw first-hand some of the weed control challenges Mid-South farmers face, particularly from glyphosate-resistant Palmer pigweed. The tour, along with several others during July, were arranged by Monsanto to help spread the word about managing resistance to areas where it has not yet become a widespread problem.
Some of the fields on the tours were severely overrun with pigweed while others were relatively clean thanks to an intense weed control program. Midwest grower concern about weed resistance centers around horseweed (marestail), giant ragweed and pigweed cousin waterhemp.
Hayti, Mo., cotton producer Patrick Turnage told the Midwest producers that weed control had been so easy with Roundup Ready technology "that I bought a pontoon boat. But when resistant pigweed came along, I had to sell the boat and buy two sprayers."
Turnage also provided sobering comments about how weed control has changed with the spread of glyphosate-resistant pigweed. "The only way we can control this problem is with timely applications of our pre-emerge chemicals and overlapping those residuals. But I still have pigweed. The planter disturbs the soil, or the pigweeds are so thick you can't get good coverage, or you put down your pre-emerge and you don't get a rain. You can do everything right and still be wrong."
Host farmer and former American Soybean Association president Johnny Dodson of Halls, Tenn., told visiting farmers that pigweed "is as serious a pest to cotton and soybeans in this area as we've ever had. The Roundup Ready system works, and we've got to maintain its effectiveness as long as we can. We know we can make good yields, but we have to be able to manage resistant weeds, and we can do that by staying proactive and adopting a start clean and stay clean attitude."
Dodson told Midwest farmers that residual herbicides go out at burndown before he plants and over-the-top just after emergence. He said any pigweeds that escape his residual and Roundup agricultural herbicide program will be taken out either with hooded sprayers or a hoe.
Pigweeds will still find a crack in the system, noted Dodson. "Roundup still kills 80 percent of the other weeds out there. But this pigweed is prolific. If it rains for four or five days, and pigweeds get to be a foot tall, you're not going to kill them.
"We tried to adopt a zero tolerance policy with pigweeds, but we found out there is no such thing as zero tolerance. We have walked ourselves to death, chopped and pulled. We just put some seats on the front of the tractors for spot spraying.
"I appreciate what Monsanto is doing, bringing you guys in. I would like to see you guys go back home and tell other farmers that we have to change the way we do things."
For visiting farmer and Indiana Soybean Alliance member David Lowe of Jay County, Ind., the tour was an eye-opener.
"We have not had the problem with weeds like they have down here. But it is time to be aware of what is coming. Weeds that are not resistant today could be in a year or two. It is pretty easy to go out and spray Roundup only, but after today, we still have beans to spray and we will be using some residuals that we have not thought about using in the past."
"We certainly don't want Iowa to have problems like we've seen in the South," said Tom Oswald, Iowa Soybean Association member and farmer in northwestern Iowa. "I think it's only a matter of time before we have issues if we stay on the course of using simple weed control systems."
Jeff Wuebker, president of the Ohio Soybean Association and a west-central Ohio farmer, said he has always used a pre-emergence herbicide on his soybeans "and we try to rotate chemistries whenever we can. But when seed from resistant weeds blows in, like marestail, it makes it difficult."
Bob Montgomery with Monsanto said the purpose of tours "was to educate (Midwest farmers) on how big an issue this can be if you don't use the right control measures. We also want to educate these guys so they can go back into their community, and get that message out to growers in their states."
Subscribe to receive top agriculture news
Be informed daily with these free e-newsletters
You May Also Like
---