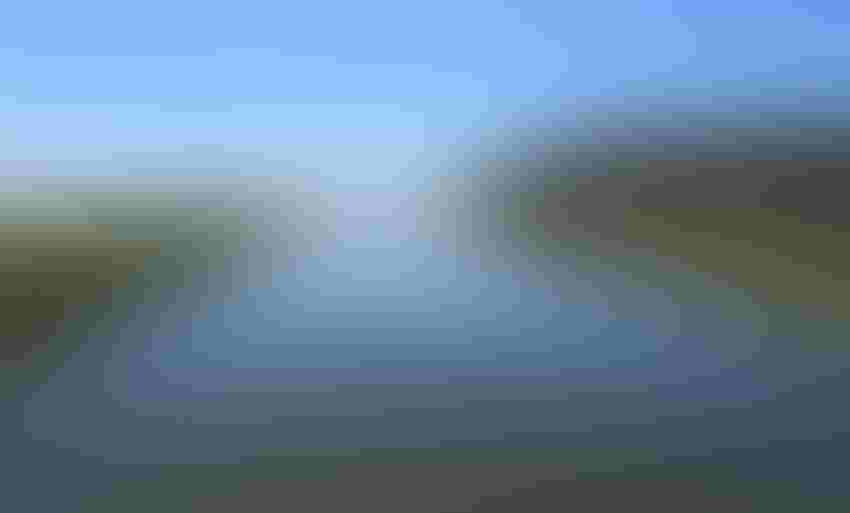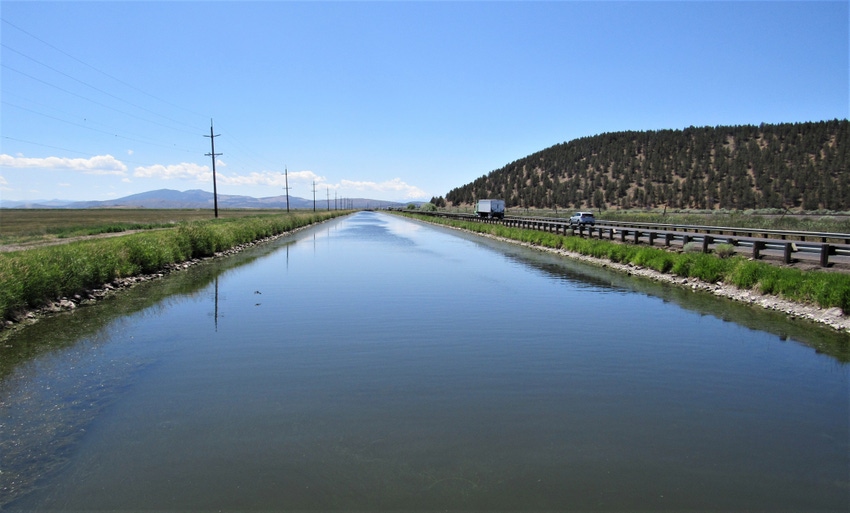 A Klamath Irrigation Project canal extends along Highway 97 in the Klamath Basin in Southern Oregon.
Tim Hearden
The Federal Energy Regulatory Commission has issued draft environmental documents examining the proposal to remove four hydroelectric dams from the Klamath River in Northern California and Southern Oregon.
The Klamath River Renewal Corp., which has been pushing removal of the dams for more than a decade to help endangered fish, is analyzing the environmental impact statement released as part of the National Environmental Policy Act (NEPA) review of the project, the group said in a statement.
KRRC officials say they're grateful the energy commission's staff recommends approval of their license-surrender application, concluding that the '"environmental and public benefits of the proposed action ... would exceed those of the no-action alternative (status quo)."
Related: FERC approves transfer of Klamath River dams
The release was cheered by a coalition that includes more than a dozen area Native American tribes and environmental groups, who argue the EIS shows that dam removal provides significant economic, environmental, and cultural benefits to the region. This conclusion is consistent with the findings of two other Environmental Impact Studies that evaluated dam removal over the past two decades, the groups say in a joint release.
"Once again, a thorough analysis by experts reveals dam removal as key for restoring Klamath fisheries and improving water quality," Yurok Vice Chairman Frankie Myers said. "Our culture and our fisheries are hanging in the balance. We are ready to start work on dam removal this year."
Removal of the dams has been under discussion among local, state and federal agencies for more than a decade and generated controversy among growers in the Klamath Basin, which straddles the California-Oregon state line. Though the dams don't provide water for irrigation, some growers and political leaders fear the dams' removal will drive up energy costs and perhaps lead to reductions in water for farms.
Related: Oroville builders given Klamath dam removal project
The KRRC is a private entity created by state and federal authorities and the dams' long-time owner, PacifiCorp, to assume ownership of the dams and restore the river's natural flows to aid downstream fisheries. FERC approved the transfer to the KRRC and the states of Oregon and California last year. Proponents went through the FERC process after failng to move dam-removal authorization through Congress by a 2015 deadline.
The dams set for renewal are the Iron Gate Dam and Copco dams No. 1 and No. 2 in California's Siskiyou County and the John C. Boyle Dam near Klamath Falls, Ore. Their deconstruction could begin next year.
Subscribe to receive top agriculture news
Be informed daily with these free e-newsletters
You May Also Like
---