Iowa Learning Farms webinars have something for everyone
Iowa Learning Farms webinars have something for everyone
Iowa Learning Farms: Weekly webinars cover many conservation topics with expanded presenters and audience groups.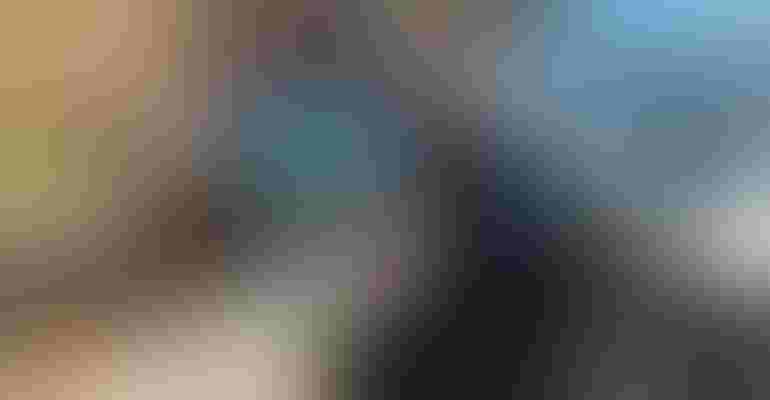 WEBINARS: Matt Helmers, professor of agricultural and biosystems Engineering at Iowa State University, hosts a webinar from his office in Ames.
Courtesy of Iowa Learning Farms
By Alena Whitaker
The Iowa Learning Farms conservation webinar series has been offering opportunities for online audiences to learn about the latest in research and implementation efforts of conservation-related practices since 2011. Matt Helmers, professor of agricultural and biosystems engineering at Iowa State University and host of the webinars, noted that the webinar series started out as a means to offer easily accessible professional development to professionals and partners, but over the past years has dramatically grown in content variety and popularity.
"When COVID hit, everything changed," Helmers says. "In March 2020, we brought production of the webinars in-house, went completely virtual — so presenters didn't have to come to campus, and accelerated to a weekly webinar cadence. Live at noon Central time every Wednesday, the webinars have become a staple for many."
The shift to weekly webinars certainly increased the quantity of topics, but it also significantly increased audience size. In previous years, live attendance was typically around 40. Since the weekly webinars started, some sessions have drawn more than 100 live attendees, and the average is 70 to 80. Closing out 2022 with webinar No. 240, the series has logged more than 64,000 total live and archived views.
"Another important aspect of the webinars is the archive of content going back more than a decade," Helmers says. "Sessions available include early research on cutting-edge practices to the deployment of those practices at field and farm scale years later. There are also a broad variety of topics regarding many aspects of conservation, water quality, farming practices and government programs."
Expanded presenters, viewers
The virtual format of the webinar series has opened many new doors in terms of webinar presenters. Drawing speakers from around the country has provided great opportunities to offer different perspectives and topics.
"In addition to the great work being done by researchers here at ISU, we have brought in an amazing breadth of speakers covering local, regional and global topics," Helmers says. "It is especially fun and rewarding to reconnect with people who have been at ISU and are now leaders in their professions and making an impact. It is rewarding to see where these former students and colleagues have taken lessons learned from their ISU experience and continued to research — and many, to implement and build on what they have learned — to add to the global body of knowledge in conservation, agriculture, water quality and our human existence."
Content areas covered in the webinars are in-field and edge-of-field practices, precision agriculture, biodiversity, alternative cropping systems, land stewardship, urban conservation, wetlands and watersheds, conservation planning and outcomes, sustainability, nutrient management, drainage, erosion, soil health, prairie, economics, livestock, tillage, carbon sequestration, pollinators, weed management and social science aspects of conservation. Upcoming and archived webinars can be found at iowalearningfarms.org/webinars.
"I am very grateful that each webinar presenter is willing to spend an hour with our audience and share a little bit of what they've done, and hope that many others will continue to use this very effective medium," Helmers says. "We plan to continue to offer these informative sessions for as long as we can maintain the quality and offer relevant content to our audiences."
Read Helmers' blog about recent favorite webinars.
Whitaker is an Iowa Learning Farms water and natural resources specialist.
Subscribe to receive top agriculture news
Be informed daily with these free e-newsletters
You May Also Like
---