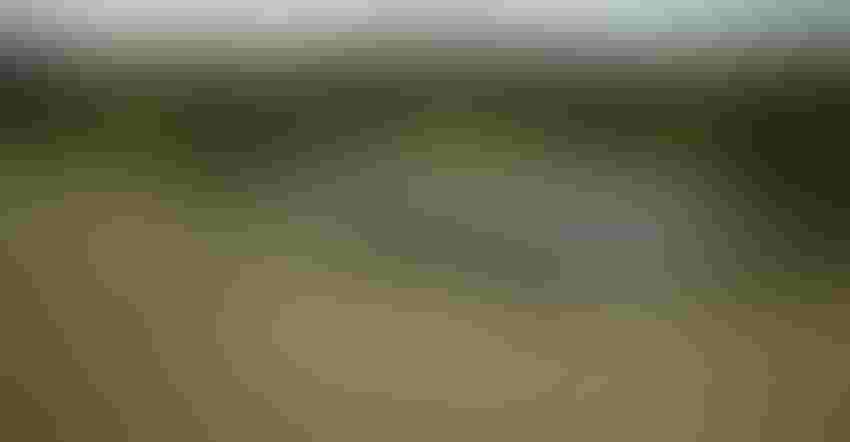 INCENTIVE TO PARTICPATE: Landowners will have the opportunity to implement in-field and edge-of-field practices with 75% cost share to reduce flood potential and decrease nutrient concentration in surface water.
By Jamie Benning and Adam Wilke
Watershed projects are underway across the state to implement practices to reduce flooding and improve water quality. The Iowa Watershed Approach is a five-year project that began in 2016 to minimize flood risk associated with flood disasters in Iowa.
The IWA project will also provide benefits of improved water quality by implementing conservation practices outlined in the Iowa Nutrient Reduction Strategy.
The project will work to achieve six goals:
• reduce flood risk
• improve water quality
• increase flood resilience
• engage stakeholders through collaboration, outreach and education
• improve quality of life and health, especially for susceptible populations
• develop a program that is scalable and replicable throughout the Midwest and the United States
Program focuses on 9 watersheds
IWA focuses on nine watersheds throughout the state, representing varying soil types, topographic regions and land uses. These watersheds were prioritized as regions that have been most impacted and distressed from previous flood events and have unmet recovery needs.

KEY WATERSHEDS: Nine watersheds throughout Iowa have been chosen for the Iowa Watershed Approach project. These regions have been most impacted and distressed from flood events.
The IWA is a vision for both rural and urban resilience, and three cities — Storm Lake, Coralville and Dubuque — are priority areas for the project.
Landowners will have the opportunity to implement in-field and edge-of-field practices with 75% cost share to reduce flood potential and decrease nutrient concentration in surface water.
The practices include wetlands, farm ponds, stormwater detention basins, terraces, sediment detention basins, floodplain restoration, channel bank stabilization, buffer strips, saturated buffers, perennial cover, oxbow restoration, bioreactors and prairie strips.
HUD Funds
The project is funded through a $96.9 million award by the U.S. Department of Housing and Urban Development. The National Disaster Resilience Competition provided $1 billion to communities that have experienced recent significant natural disasters, including Iowa's three flood-related Presidential Disaster Declarations in 2013. Iowans remember the devastating floods of 2008 and 1993, and some are still working to repair damage from September 2016 flooding.
This watershed project-based concept to address flooding impacts was piloted through the Iowa Watersheds Project in five watersheds throughout the state in 2010. By 2016, over 65 constructed practices, such as ponds, wetlands and terraces, were completed. 
Local community involvement
Projects that are a part of the IWA engage with their communities through Watershed Management Authorities (WMAs). These organizations allow for a broad range of stakeholders including scientists, state agencies, counties, municipalities, farmers and residents to organize and work toward the common goals of flood reduction and water quality improvement.
Stream gauges will provide data for the Iowa Flood Center to conduct hydrologic assessments in each watershed and allow researchers to assess risks associated with flooding and water quality, including developing and evaluating future scenarios to maximize results from project resources.
 WMAs will use these findings to best select eligible sub-watersheds at the HUC 12 (Hydrologic Unit Code) scale and prioritize implementation of constructed projects. Stakeholder inputs, watershed plans and hydrologic assessments will guide the WMAs in selecting the most beneficial practices and appropriate locations.
Solving water challenges
Project partners are the Iowa Economic Development Authority; Homeland Security and Emergency Management; University of Iowa; Iowa State University; University of Northern Iowa; Iowa Department of Natural Resources; Iowa Department of Agriculture and Land Stewardship; cities of Coralville, Dubuque and Storm Lake; and Benton, Buena Vista, Fremont, Iowa, Johnson, Mills, Winneshiek and Howard counties.
IWA builds on past projects that identified the value of working in watersheds with a variety of stakeholders to address water quantity and quality challenges. One of the most important pieces of completing such a large and complicated project is to ensure stakeholder engagement throughout the project. To attend a local project meeting or stakeholder outreach event, visit iihr.uiowa.edu/iwa.
Benning is a member of the Iowa Learning Farms team and the Iowa State University Extension Water Quality Program manager. Wilke is a former ISU Extension water quality specialist and current research social scientist with the U.S. Geological Survey.
Subscribe to receive top agriculture news
Be informed daily with these free e-newsletters
You May Also Like
---