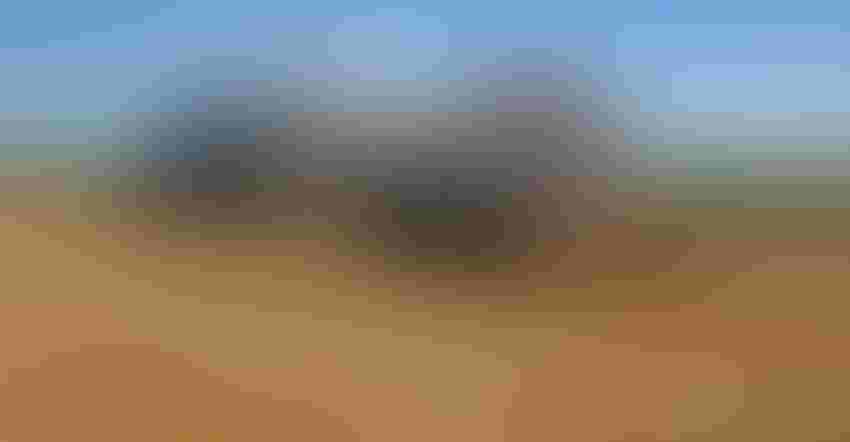 MONEY IN NUTRIENT MANAGEMENT: Under the Inflation Reduction Act, the Natural Resources Conservation Service will target funds into a new Nutrient Management Economic Benefits Outreach Campaign to highlight the economic benefits of nutrient management planning for farmers. The potential net savings to farmers who adopt a nutrient management plan is estimated to be an average of $30 per acre for cropland, according to USDA. It is estimated that there are 89 million acres of cropland (28% of total U.S. cropland) currently exceeding the nitrogen loss threshold. If all of those acres implemented a nutrient management plan, the average net savings would be $2.6 billion.
Paula Mohr
The recently passed Inflation Reduction Act provides $750 billion to address health care, taxes and climate, including $19.5 billion to support climate-smart agriculture.
More specifically, funds for the Natural Resource Conservation Service will support streamlined nutrient management planning by increasing program flexibility, expanding partnerships to develop nutrient management plans, and promoting the economic benefits that go along with improving nutrient management.
According to the NRCS, about 28% of U.S. farmland currently exceeds nitrogen loss thresholds, suggesting that improved nutrient management planning would lead to greater nutrient use efficiency while minimizing transport of nutrients to ground and surface waters. While it is unclear how its nitrogen loss thresholds were defined, the statistic is foundational to the agency's support for nutrient management as a conservation practice. Further, the economic and environmental benefits of improving nutrient efficiency are well-established.
The expanded flexible program will allow farmers the option of working with NRCS staff or a professional agronomist to develop nutrient management plans. In either case, recent advances in research on nutrient application practices and development of new fertilizer products suggest that the relatively rapid evolution we have seen in fertilizer practices in recent decades will continue. In other words, practices that worked in the past may need additional fine-tuning to maintain profitability going forward.
In announcing this new round of funding, NRCS is also acknowledging that 72% of farmland is NOT exceeding nitrogen loss thresholds. This is important.
Incremental changes, not massive ones
Many in the environmental extremism movement push for "massive" "systemic" changes (their words) to agricultural systems, which could jeopardize our food production system and leave many people vulnerable to food insecurity. Support for incremental changes to the highly successful system (my words) now in place moves us in the right direction, maintaining productivity, improving the environment and addressing climate concerns. The incremental change approach also provides ongoing opportunities for innovative farmers. Specialty crops and crops grown using preferred practices offer incentives and meet consumer desires. That's a good thing.
And these incremental changes at the system level are showing up in some relatively quick changes at the farm level. Conversations with farmers, agronomists, researchers and Extension specialists have changed dramatically in recent decades. In my opinion, the rate of change is getting faster, with a drive toward peak efficiency driven by both economic and environmental considerations. This NRCS initiative demonstrates an understanding of the need to partner with farmers in this effort.
To learn more about nutrient management planning, visit farmers.gov/global-food-insecurity Contact NRCS at your local USDA Service Center to get assistance with a nutrient management plan for your farm or ranch.
Formo is executive director of the Minnesota Agricultural Water Resource Center.
Subscribe to receive top agriculture news
Be informed daily with these free e-newsletters
You May Also Like
---