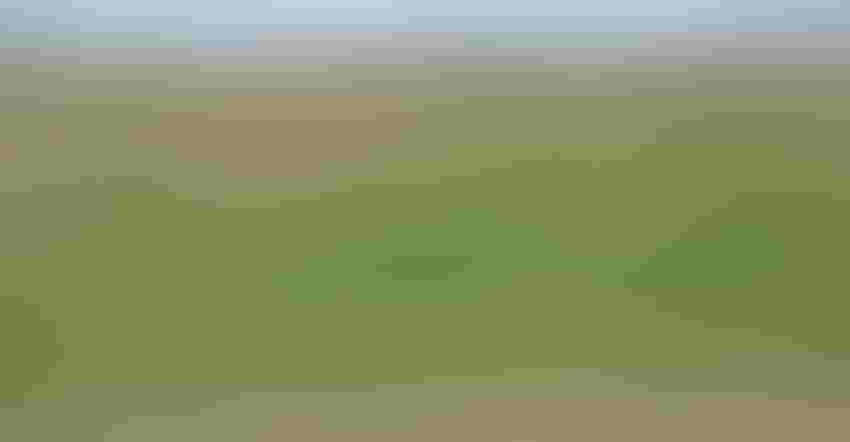 INCENTIVES FOR COVER CROPS? Farmers may have an opportunity to earn money for adopting practices such as growing cover crops in the future.
Tom J. Bechman
Check out these phrases: carbon neutral, reducing your environmental footprint, carbon credits, climate change, carbon offsets, producing products sustainably, sustainability. Unless you've been doing your best Rip Van Winkle impersonation for the past several months, it's virtually impossible to read much in the ag media without being bombarded with these terms, all under the umbrella of "sustainability."
Many major U.S. companies are putting significant time and effort into showing consumers that they're being "sustainable." Or in other words, they're reducing greenhouse gas emissions, water usage, water pollution and more — all in the interest of making the planet sustainable for the long haul against the effects of climate change.
Sounds like a big deal, and it is. But what does it mean for agriculture, your farm and its future?
Farm Progress recently talked with Jill Wheeler, senior manager of public affairs for Truterra, the sustainability business for Minnesota-based Land O'Lakes, and a farm owner herself. As one of the nation's largest cooperatives, Land O'Lakes is farmer- and retailer-owned and is well-positioned to know the sustainability movement inside and out, and how agriculture can respond effectively.
Here is an excerpt of that interview with Wheeler:
What is your definition of sustainability, and why does it matter? To Land O'Lakes, sustainability is like a three-legged stool: economic, social and environmental. In today's world, the environmental leg is getting the most attention, but sustainability really needs to encompass all three legs. For our business to succeed, we need profitable farmers and thriving rural communities, which are the social and economic legs.
And regarding why it matters, to farmers, it's always mattered because they want to pass that farm on to the next generation. But it also matters because most consumers today are far removed from the farm, but at the same time, have more questions about how their food is produced. That has since moved on to society at large, including companies, and has been accelerated by concerns over climate change and more extreme weather events.
What are the primary drivers for this emphasis on sustainability? In addition to consumers demanding to know more about how their food is produced, increasingly, questions are also coming from the investment community. Huge asset management companies are starting to ask questions of companies, like "Have you evaluated what your risk is from climate change?" "Are you taking steps to mitigate that risk?" or comments like "We are going to be evaluating you on those criteria." And if that could endanger your share price, it gets the CEOs' attention.
For your cooperative, is doing things "sustainably" an option or a necessity? It's increasingly becoming a necessity. We're in a very competitive marketplace, and we have to keep up.
Is sustainability just a fad, or is it here to stay? I believe it's here to stay, although it is already evolving, and will continue to do so.
Does this provide both opportunities and challenges for farmers? Yes and yes. Sustainability is one of the biggest revenue opportunities we've seen in the marketplace for some time. But the challenges are also myriad. Being more sustainable does require change, including more knowledge and resources. And we're not there yet. It's a process, not an event.
How much can farmers expect to make per acre if they sign up for the Land O'Lakes TruCarbon program, where farmers who use conservation practices that sequester carbon in the soil sell carbon credits to other companies to offset their emissions? It's hard to say at this point. It will depend on several factors, including what the overall carbon market is doing, the soil type and crop rotations on a particular farm, how many sustainability practices you're doing, and other factors. I don't know anyone who can look into a crystal ball and say, "In five years, here's how much you can make per acre." But hopefully it will be enough to help farmers make the transition to more sustainable practices, which will make their farms more resilient for the future.
One thing for sure, though, is that you must have good farm management data, whether from your own records, or through our Truterra Insights Engine, which provides detailed field-by-field data. If you don't have the data to prove what your sustainability practices are accomplishing, you can't even play.
Besides selling carbon credits, will there be other revenue stream opportunities? Yes, I think water quality is the next big one. I've seen some research that indicates that the potential marketplace for water quality credits could be larger than carbon, long term, if farmers can undertake stewardship practices and document what they're doing to keep nutrients out of the water. Potentially, there could also be other opportunities down the road.
Do you foresee a time when, for example, corn and soybean producers may have to show that those products have been "sustainably produced" to sell them? I don't see that coming for a while. But I think we could eventually get to the point where if you want to play in the market, you'll have to document that you are doing conservation practices or lose your preferred supplier status. And there may be a time when grain traders go out of their way to source more sustainably produced grain.
I also believe that consumer demands may become more specific — like, for example, that they may want products that come from a "small farm," or are produced in a specific way. And when the customer is "always right," the opportunities are going to go to those who can meet those consumer demands.
Recently, Land O'Lakes announced new on-farm sustainability commitments to be adopted by its more than 1,600 member-dairy farms by 2025, including more than 250 data points per farm. Does that mean Land O'Lakes dairy producers will have to meet certain criteria to continue selling milk to Land O'Lakes? For our Dairy 2025 program, all our dairy producers will have to complete an on-farm sustainability assessment by 2025.
Going forward, do you think sustainably efforts will be more incentive-based or mandated? I think it all depends on how well we do in the next 10 years. I certainly hope it remains voluntary. If the incentives are good enough, and if the market is allowed to do its work, I think we can stave off a situation where it becomes mandated. But if we don't do well enough, that may change.
Do you see the private sector or the public sector driving future ag sustainability programs? Definitely the private sector, because they're the ones who have investors.
Boone writes from Wabash, Ind.
Subscribe to receive top agriculture news
Be informed daily with these free e-newsletters
You May Also Like
---