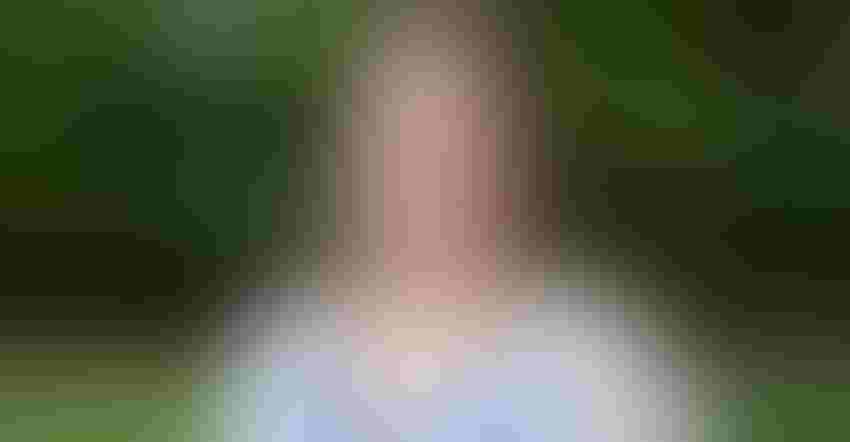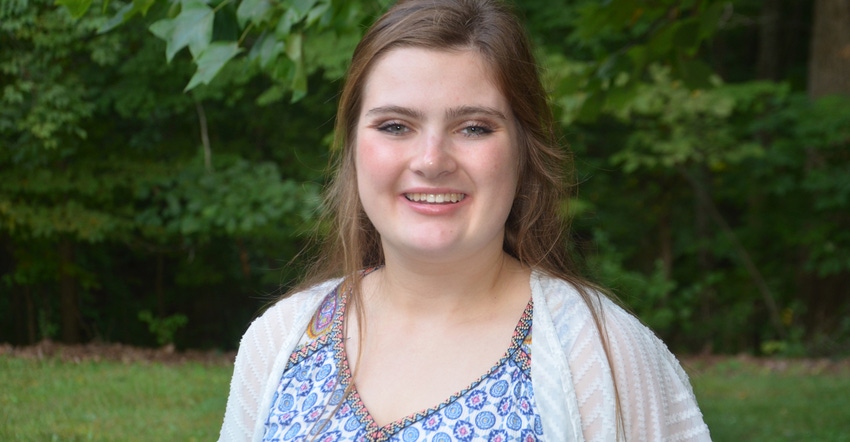 SERVING OTHERS: Jaden Maze began speaking about mental health during FFA speaking competitions. She promotes mental wellness today in her role as an Indiana FFA state officer.
Tom J. Bechman
For two weeks out of the year, the Indiana FFA state officers hit the road to visit FFA chapters across the state. Serving as state sentinel this year has given me the opportunity to interact with hundreds of FFA members, especially during these visits. This has been one of my favorite parts of the year, as each time I meet members, I am reminded of why I ran for state office.
Let's rewind to my sophomore year of high school for a moment. Two years earlier, my mom had been diagnosed with breast cancer. She was in remission, but I was still struggling with the aftermath of her cancer. As I continued with my high school career, I had to work through periods of depression and anxiety in my life.
Dealing with instability in my home life made God and FFA my saving grace. I knew that in order to have a future, I needed to stay committed to my faith and this organization that was offering me so much.
Speaking with a purpose
After COVID-19 hit, I started writing my prepared public speeches for FFA about mental health in rural America. I had spent nearly two years researching the topic and advocating for mental health through multiple media outlets before writing my first speech, "Stop the Stigma."
The day before I competed with my speech at the FFA district contest, it was announced that a junior high student at my school had died by suicide. Although I personally did not know the student, it was a heavy weight to carry when I walked into the contest room the next day.
After waiting a few months, I reached out to his family because I wanted to start a mental health club at my school to honor the student's life. After gathering a group of friends and working with administration, we were able to start the Western Boone Bring Change to Mind Mental Health Club. We didn't know what to expect at our first meeting, but when 87 members showed up, we knew we had started something that was going to help students who were struggling.
Step up to help others
Now that I'm serving as a state officer for Indiana FFA, I am seeing the effects of mental illness not only in my own community, but also across the entire state. My biggest concern while visiting chapters was seeing students who I could sense were struggling. My goal as a state officer this year is to spread hope to these students. If they stay involved in school and find the one thing they're passionate about, then they will accomplish things they never thought they could.
With every FFA member I meet, I see their potential. I believe in them, whether they believe in themselves or not. I look them in their eyes, and I see all that they could be. All they need is somebody to tell them that, and I want to be that person for them. If they use their struggles now to help other people, it might not seem like it is making a big impact. However, speaking from experience, they will look back later and see that it was all worth it.
Maze hails from Thorntown, Ind., and the Western Boone FFA Chapter. She writes from Trafalgar, Ind.
Subscribe to receive top agriculture news
Be informed daily with these free e-newsletters
You May Also Like
---