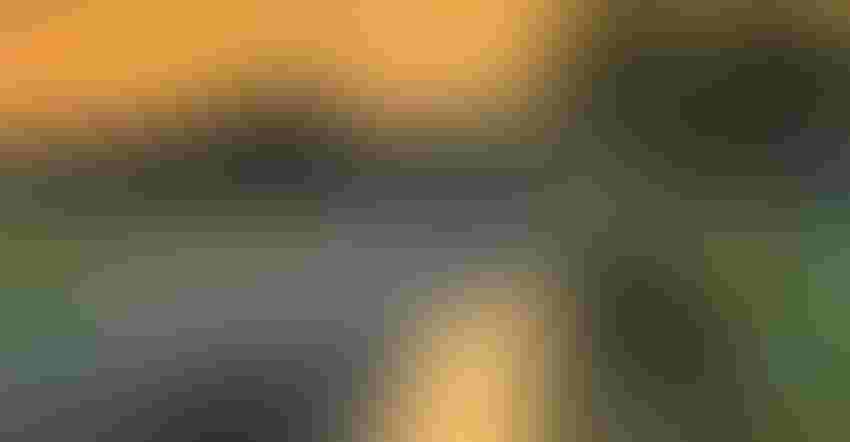 WATER AND THE FARM: The idyllic creek or farm waterway is getting more attention, with farms seen as a valuable tool for improving water quality.
Sokhamphou Vy/getty images
Let's be frank with each other. Conservation may be important, but you do have a farm to run. Engaging in new ideas for conservation or working with tried-and-true methods still takes time. Bringing new practices to the farm can be a challenge. But there may be help for the future.
We've run across some passion for conservation when talking to a group involved in helping farmers install edge-of-field programs on their farms. The driving force is urban areas seeking ways to reduce nitrogen flows, and it turns out that rather than looking at farms as the problem, they can be seen as the solution.
You know the headache. You want to install a saturated buffer or a wetland or a bioreactor. Starting down that road can bring paperwork, lining up a contractor and even concerns with taxes. Yet in counties around the state, officials are figuring out ways to engage farmers to get these structures installed.
And in my conversations with them I've found one common denominator — passion. The energy that comes out of a conversation with a water quality official in Polk County, or a conservation agronomist at a cooperative is almost a feel-good moment. These folks are making a difference, and they know it. But they're doing it with the help of farmers.
You know that a saturated buffer or some other structure can help reduce, significantly, the nitrogen that flows from the tile outlet. But what's your direct payback? Without being able to identify a payback, it's hard to justify that upfront cost. It turns out, however, that urban areas see value in you investing in those structures, and they're willing to work with farmers. In fact, they are reaching out to farms all the time to engage in that conversation.
Taking the call
This is where the challenge may come in. Who wants some "city slicker" coming in with their "high-falutin'" ideas about conservation? Turns out you might. If your farm is in a major watershed, it could be engaging conservation approaches that preserve water quality — and don't impact your farm at all.
That means having that meeting to learn more about these programs. In fact, one approach — called "the blitz," if available for your area — could bring conservation tools to your farm in a whole new way. The idea is to bring together a few projects at a time to install. It saves time, provides contractors the right level of work, and there are other benefits.
The challenge for a city manager in town is reaching out to farmers. Cooperatives and Extension people will be involved, so a familiar face may be part of the conversation. But this urban-rural partnership approach, which is expanding in Iowa, could offer just the conservation win-win the state needs to keep nitrogen out of the Mississippi River.
Subscribe to receive top agriculture news
Be informed daily with these free e-newsletters
You May Also Like
---