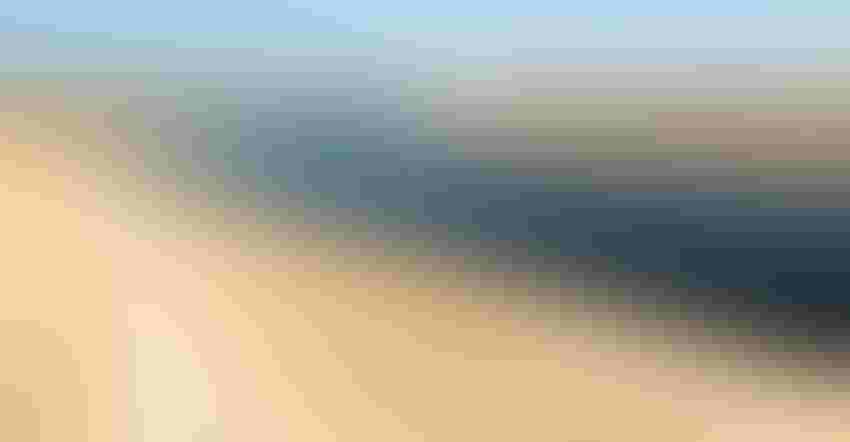 The Friant-Kern Canal carries water to farms in California's San Joaquin Valley. More than 200 farm and water organizations are pressing President-elect Biden and Congress to fix Western water infrastructure.
Todd Fitchette
More than 200 farm and water organizations from 15 states are urging President-elect Joe Biden and congressional leaders to address aging Western water infrastructure in any economic recovery package.
Groups including state Farm Bureaus, the Family Farm Alliance and Western Growers issued letters to Biden and lawmakers Wednesday saying existing canals and reservoirs were built more than 50 years ago and are in desperate need of rehabilitation.
Beyond financial support, the groups want the federal government to ensure the timely construction of water projects by streamlining the regulation and permitting processes, they said in a release.
"While many think of infrastructure in terms of highways, bridges and other transportation facilities, there is an equally compelling need for federal investment in water infrastructure across the West," said Dave Puglia, Western Growers' president and chief executive officer.
"Meaningful and timely federal investment in water infrastructure, along with a regulatory system that prioritizes efficiency and completion of projects, is necessary to preserve our farms and strengthen our rural communities in the West," he said.
The groups collectively represent $120 billion in agricultural production from Hawaii to Kansas – nearly one-third of all agricultural production in the country – and tens of millions of urban and rural water users.
Funding recommendations
The groups' recommendations include funding for:
Water recycling, reuse and desalination projects.

New water storage facilities, both surface and groundwater.

Watershed management, fish passage and recovery, and habitat restoration.

Federal financing mechanisms for water projects.

Loans for local districts operating and maintaining federally owned irrigation projects.

Water quality improvement for rural communities.
"Water is the lifeblood of the West," said Dan Keppen, the Family Farm Alliance's executive director. "Without reliable and affordable water supplies, every sector of our economy would suffer – from agriculture to manufacturing and high-tech to local community needs.
"As Congress and President-elect Biden consider an infrastructure stimulus package, it is of paramount importance that maintenance, rehabilitation and development of water infrastructure is a high priority," he said.
Limited water supplies
The letters come after nearly 60 growers and organization leaders spoke in a December online forum on getting the most from limited water supplies in the West. Speakers told the USDA's Natural Resources Conservation Service they'd like to see a stronger focus on groundwater recharge, fixes to crumbling infrastructure and the continuation of a federal Water Subcabinet.
President Donald Trump in October created the Subcabinet, a team of officials tasked with improving federal water infrastructure and prioritizing access to essential water supplies for Americans.
Written comments to the NRCS are being accepted through Jan. 19.
In their letters to Biden and Congress, the farm and water groups urged the federal government to invest in a diversified water management portfolio that keeps water flowing to Western farms while also serving urban and environmental needs.
"Federal investment in water projects will bring widespread benefits to the environment and throughout the American economy, and will provide jobs, both in rural communities throughout the West and in communities across the country where the equipment and materials for the projects would be produced," California Farm Bureau Federation President Jamie Johansson said.
Click here for the letter to President-elect Joe Biden and here for the letter to congressional leadership.
Subscribe to receive top agriculture news
Be informed daily with these free e-newsletters
You May Also Like
---