Increasing talk about extreme weather, and a growing interest in the role of carbon in the atmosphere may open the door to a new income stream. Corporate commitments being made to become "carbon neutral" will require companies to acquire carbon offsets. Agriculture could be a carbon sink providing those credits.
Mike Wilson, editor of Farm Futures, has found that this is a very complicated topic, one that can't be written in one story. So far, he's written six. It started with Will farmers get paid to save the planet? And he's expanded from there. We wanted to know more so we asked him to discuss the issue on this episode of the podcast.
One tactic that could be part of what farms do to boost carbon storage in the soil is to use cover crops. There are concerns that they're an added cost, but the latest National Cover Crop Survey shows some different results. We dig into the survey with Fran O'Leary, editor, Wisconsin Agriculturist.
Give this one a listen, because the carbon-on-the-farm discussion is really just beginning.
More podcasts and coverage
Beyond Around Farm Progress we've got more podcasts to share. Check out all our podcast links at FarmProgress.com/farm-progress-podcasts to keep up on not only Around Farm Progress but daily updates from Max Armstrong, and more.
And if you want quick access to top news from Farm Progress, sign up for our mobile text service by texting FARM to 20505. Note that there may be a text or data cost for using the service.
The podcast Around Farm Progress goes live online by 3 p.m. Central time each Friday and will engage editors from around the country. You can listen to this week's episode above and subscribe on Podbean at Around Farm Progress the podcast. And you can now subscribe through Spotify, Google Play and the Apple podcast app. Just search "Around Farm Progress" and subscribe so you don't miss an episode.
Farmers are getting their information in new ways. Farm Progress is a leader in reaching them as needed. From top magazines around the country to one of the first agriculture-focused mobile apps from Farm Futures, to the leading television presence with This Week in Agribusiness, the company covers all media for agriculture.
Comments or questions? Just send a note to [email protected]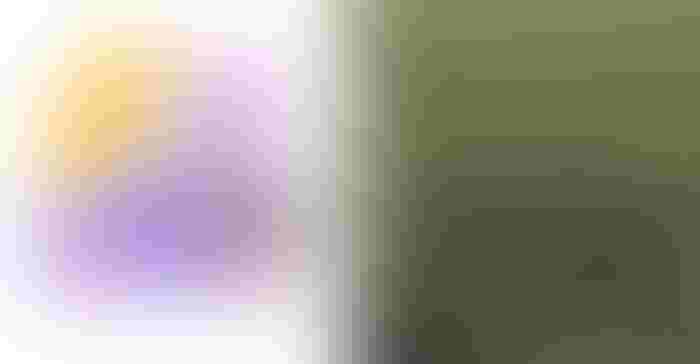 Industrial interest in cutting the carbon footprint may be an opportunity for farmers. For some it may involve simply adding cover crops to the mix.
Subscribe to receive top agriculture news
Be informed daily with these free e-newsletters
You May Also Like
---