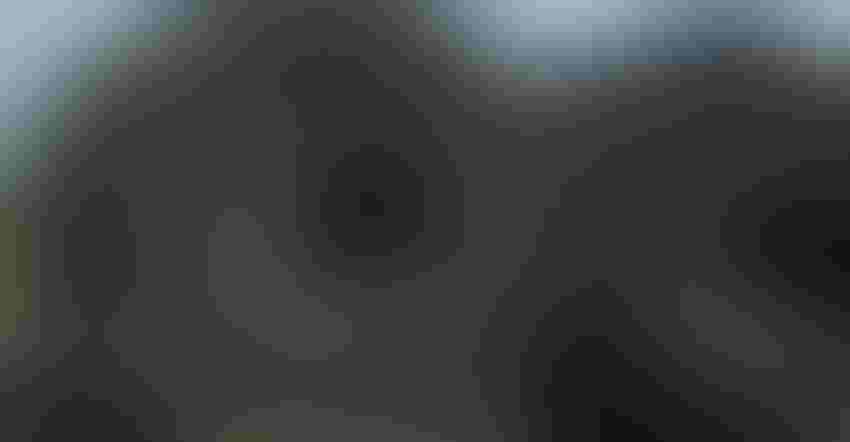 MORE THAN ONE REASON: Drainage systems, both rural and urban, can be used to address issues with water quality, flooding and even wildlife habitat.
Paula Mohr
Yes, multipurpose drainage is a thing.
I have briefly mentioned the Minnesota Board of Water and Soil Resources' multipurpose drainage management program in past articles, which has prompted some to ask, "How does that work?" This column will look at the program in more detail.
Somewhere between 60% and 70% of Minnesota cropland benefits from drainage, either through subsurface tile, ditching or both. Cities and roads throughout much of the state also benefit from drainage.
Many of the farmland drainage systems in place are aging and in need of repair or replacement. This provides an opportunity to use better technology, machinery and basic information to engineer or reengineer these drainage systems to improve crop production and reduce water impacts. The concept of multipurpose drainage involves evaluating drainage projects, both urban and rural, with consideration of land use, water quality, flooding and even wildlife habitat.
Most of the drainage systems in place are administered as public ditch or tile systems under Minnesota state law, specifically, Statute 103E. I'll remind readers that "public" doesn't mean public funding was used to build the system, only that a public process governs the system. The costs associated with building and maintaining the system are paid by the landowners who benefit from the system, whether they own farmland, homes or roadways.
Grants for environmental improvements
Recognizing that there are public benefits such as improved water quality or enhanced habitat that can be gained when a ditch project is underway, state law was changed a few years ago to allow public dollars to be used in drainage projects, but only for these environmental add-ons. Prior to this change, landowners were often hesitant to pay for the add-ons, while others would fight against drainage projects moving forward without consideration of downstream flooding or environmental impacts.
Several projects using the multipurpose drainage program have been completed, and many more are in the planning phase. Recipients include the Freeborn County Soil and Water Conservation District, which in 2019 was awarded more than $370,000 for a project that includes a 40-acre storage and treatment wetland, two cropped and altered wetland restorations of an acre each, conversion of 32 acres of cropland to perennial cover, and two grade stabilization structures. This project is expected to provide temporary and permanent water storage, and reduce nutrient and sediment transport downstream.
A full list of projects awarded Clean Water Funding for this and other programs can be found at bwsr.state.mn.us/clean-water-fund-grant-recipients.
Eligible projects receive partial funding through the BWSR, with the balance funded locally, usually by landowners benefiting from the drainage system. Expenses related to maintaining or improving drainage are not covered by the program — only those that reduce runoff volume, peak flow, erosion, sediment or nutrient transport. Activities that improve water infiltration or enhance wildlife habitat are also eligible for funding.
Multipurpose drainage grants are generally awarded to drainage authorities (counties and watershed districts) working with their local SWCD.
For more information, go to the BWSR website and search for "multipurpose drainage," or talk to your local SWCD contacts.
Warren Formo is executive director of the Minnesota Agricultural Water Resource Center.
Subscribe to receive top agriculture news
Be informed daily with these free e-newsletters
You May Also Like
---