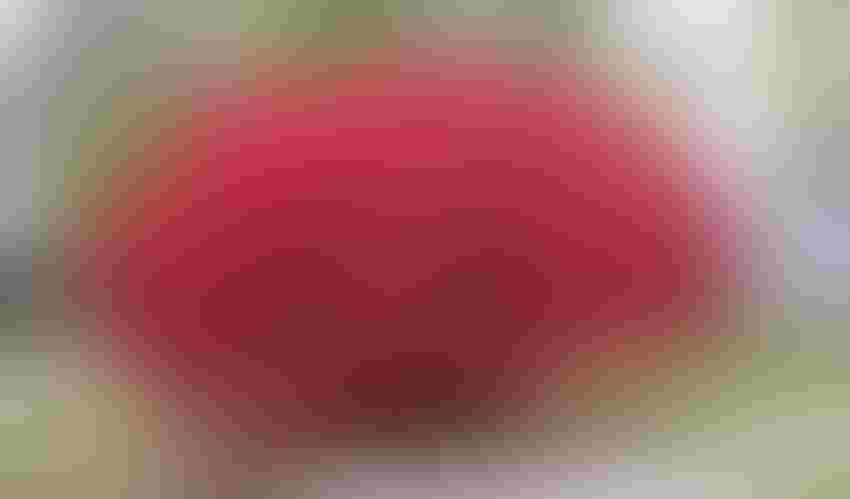 NEW INVASIVES: Even shrubs such as this beautiful burning bush can become an invasive if it is allowed to spread into woodlands and take over where it is not wanted. Some states, like New Hampshire, have prohibited the planting of burning bush.
gurineb/Getty Images
Just 30 years ago — or even more recently than that — shrubs such as barberry, autumn olive, privet or burning bush were popular landscape plantings to offer color and diversity into the architecture of land around the farm and ranch. In some places, these are still planted regularly.
However, buckthorn, honeysuckle and even multiflora rose are now considered to be invasives in many areas. Even trees such as Norway maple or black locust are invasives in certain regions, because they have a tendency — under certain conditions — to spread like wildfire and densely take over native growth.
Look at the purple loosestrife issues along the Missouri River near Niobrara, Neb., for instance. Purple loosestrife was introduced into the region as an ornamental because it was pretty to look at. Now, time and expense are being spent to irradicate it from the Missouri River Valley, because it has taken over. Even dandelions are nice to look at, but we don't want them taking over our lawn. The same could be said with invasive plants into our woodlands.
What can we do?
But what can we do to prevent this from happening? Here are a few options, gleaned from forestry agencies around the country, that can help in the fight against invasives in our rural private forests and tree plantings:
Plant native. Be picky about what types of plants, shrubs and forbs you plant around the farm and ranch. Just because it is available from the local nursery does not mean that it is native, or even that it should be planted locally. Native plants occur naturally in the region where they have evolved and adapted to local conditions. They save energy and water. They can survive winter conditions in that region, and they provide food and shelter for native wildlife, birds and pollinators. Some natives, such as eastern red cedar, can also be aggressive, so do your homework before planting.
Stop the spread. Stop invasives before they get started. Don't throw an old, dried-out bouquet of flowers into your woodlands or ditches. Even baby's breath can be an invasive, coming from that kind of activity. Make sure you keep landscape plants away from your forestlands. Don't dig up bulbs, cuttings or seed and allow them to spread into your forestlands or windbreaks. Make sure your shoes and shovels are clean of these types of seeds before working in the woods. If you are purchasing hay from out-of-state sources, be sure to monitor the forages for weed seed, because this is often how invasives get started, not only in pastures, but also in the woods.
Cut them out. Get on top of any invasive species you see in your woodlands right away. Cut them out and remove the plants from the woods. Dig up stumps and roots if possible. Monitor your woodlands regularly for invasives. Do your research to decide which native species are normal for your area and which ones are invaders. Often, for larger groupings of invasives, it is an uphill challenge, and it takes a combination of cutting and herbicides to rid the woods of the problem species.
Get help. If you need assistance in identifying problem invasives in your forestlands or windbreaks, contact the state forestry agency or local conservation district or natural resources district in your area for help.
Subscribe to receive top agriculture news
Be informed daily with these free e-newsletters
You May Also Like
---