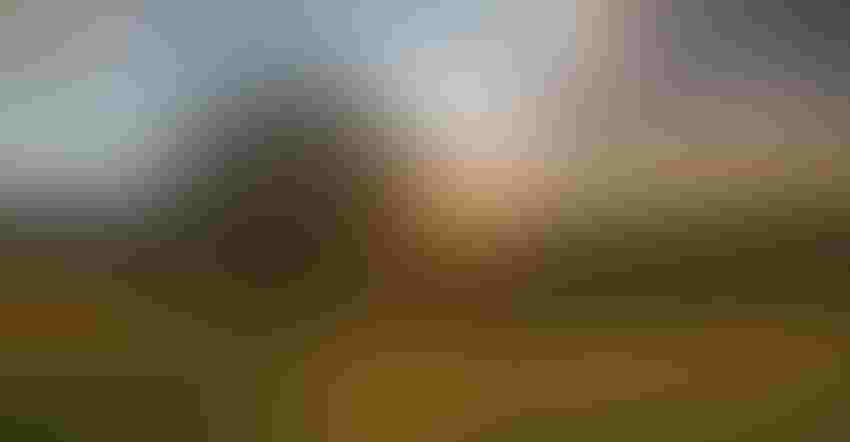 DO YOUR RESEARCH: Attorney Troy Schneider advises farmers to spend time researching and reviewing a carbon contract to make sure it is a good fit for your farm.
alexionutcoma/Getty Images
Carbon credits are making headlines and generating plenty of social media buzz, but how do you know what the best option is for your farm?
Attorney Troy Schneider, partner at Twohig, Rietbrock, Schneider and Halbach Law Office in Chilton, Wis., recently spoke during a Professional Dairy Producers webinar about what you need to know about carbon credit contracts. It's an area that is changing quickly, and Schneider notes it is important that you look before you leap into a long-term contract that could tie up your farm for years.
If an environmental broker has persuaded you to sign a long-term contract (usually 10 years or more), Schneider cautions, "You're not going to see that broker on your farm five years from now — they will be long gone — so make sure what they are telling you is being put in writing in the contract."
Involved parties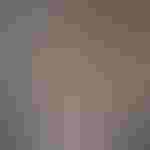 Schneider (pictured) says there are four parties involved in a carbon credit contract:
broker — puts the contract together

verifier — makes sure you are abiding by your contract commitments

purchaser — purchases the credits
It's still very much the wild, wild West out there when it comes to carbon credit contracts. Schneider advises farmers to spend time researching and reviewing the contract, and make sure it is a good fit for their farm.
"There is no government regulation on what these contracts look like," Schneider says. "I've seen this in the solar world and the [manure] digester world. There are some similarities, but they are all very different, so you have to analyze the numbers behind the contract."
He recommends farmers learn what various carbon contract terms involve:
Additionality. Companies are only interested in farmers who are putting new green practices in place like growing cover crops, planting no-till crops, installing buffer strips, etc. They are not interested if you already are doing these practices.
Carbon market. This is a voluntary program where brokers serve as an intermediary between companies seeking carbon credits and farmers who are willing to generate those credits.
"In the carbon market, the farmer agrees to undertake certain practices, and the company pays the farmers to do that," Schneider explains.
Carbon practices. These are the things a farmer has to do to sequester carbon. These include things like no-till farming, planting cover crops, leaving buffer strips, idling land and practicing regenerative grazing.
"These are all practices a farmer may get paid to do," Schneider says.
Carbon credit. This is the measurement used to quantify the amount of carbon that is being sequestered. "Typically, 1 carbon credit is equal to 1 metric ton of carbon that is being sequestered," Schneider says.
Carbon sequestration. This is the process of capturing carbon from the atmosphere so scientists can measure how much carbon is being saved or sequestered based on the practice the farmer is doing.
Stacking. This refers to a producer enrolling the same land for multiple carbon credit practices. Some contracts prohibit stacking.
Verification. This happens to make sure carbon sequestration practices are indeed happening at the farm.
"In a typical carbon credit contract, the income the farmer receives is based on a calculation," Schneider says. "Usually in that calculation, they measure the metric tons of carbon that will be sequestered then they multiply it by the going rate for carbon credits and they subtract commissions and verifier costs."
Schneider advises farmers to be ready to negotiate details in the contract.
"I think farmers sometimes get into the mindset that these items are non-negotiable," hesays. "You are selling something here and you have to be mindful of the market you have. Just because a company has approached you doesn't mean they are the only company out there that will approach you. Be careful not to take the first date that walks in the door."
Schneider says it is difficult sometimes to determine when to jump on board and when to wait.
"It's a difficult business decision farmers have to make because nobody wants to be wrong," he says.
Schneider cautions that just because your neighbor signed a carbon credit contract doesn't mean it is a good idea for you.
"Some of these things are very long-term obligations, which could hurt the future salability of your farm," he says. "You have to be careful. Typically, these green energy or carbon contracts are long-term contracts. That's to protect the buyer. Hopefully, there's a way to negotiate into your contract some ways to bring the parties back to the table if the marketplace changes and you are on the back end of a bad contract."
Opportunity costs
Schneider says you have to analyze if the money you are receiving from the contract is a true offset for what you are giving up for signing that contract.
"You have to ask yourself if there are other green uses for the land that are more beneficial. For example," he says, "a solar farm near an electric substation would be great."
On the surface, a contract may look good because the company is promising a nice sum of money for not doing much.
"But it could be a lot more than you think because you may be giving up some future opportunities," Schneider says. "Any new owner of the land would be obligated by the contract. That could change the value and appraisal of your land."
Schneider says it is important that a carbon credit contract spell out payment terms.
"Some companies fail," he says. "You have to have default payment clauses in your contract, and if they are late with a payment, make it hurt. Give yourself the right to terminate the contract if they are late with a payment. You hold more power than you think you do."
Subscribe to receive top agriculture news
Be informed daily with these free e-newsletters
You May Also Like
---