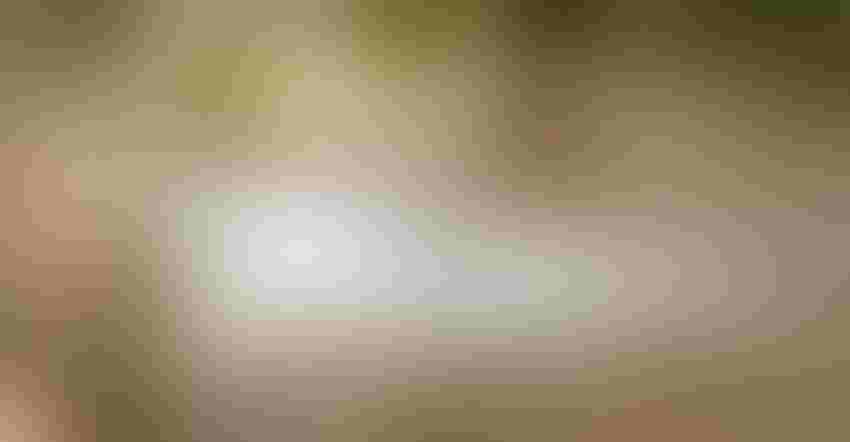 Farmers in the Turlock Irrigation District breathed a collective sigh of relief as district management announced they will still deliver the balance of their promised water this season after the State of California curtailed water rights and diversions from state streams and rivers. Farmers who can flood irrigate and have a remaining allocation, can take delivery of TID surface water through the end of the season.
Todd Fitchette
Hughson, Calif. farmer Donny Hicks was relieved to hear that he will receive the balance of his district water allotment to irrigate his post-harvest almond orchard. Hicks saved nearly two-thirds of his district allocation for his post-season irrigation and aquifer recharge efforts.
Hicks was not alone. Farmers up and down California with surface water allocations, including those in Turlock Irrigation District (TID), became rightly concerned when the California State Water Board ordered water rights dating back to 1880 curtailed in the wake of abnormally low rain and water conditions.
TID growers were assured this week by district management that the water stored in Lake Don Pedro remains available for delivery to farmers.
"There will be no impacts to the current irrigation season," said TID General Manager Michelle Reimers during an Aug. 10 public board meeting.
While this is a bit of good news to growers who at the beginning of the season were promised 34 inches of surface water from the district via its senior rights to the Tuolumne River, questions abounded from an early August state water board meeting where the curtailments were announced. In a unanimous vote, the state water board ordered all water diversions with rights dating back to 1880 be curtailed because of unavailable water.
The last time the State of California issued a blanket water curtailment like this, water users sued. That case is pending in federal court after a lower court ruled California did not have the authority to take water rights that way.
TID stores Tuolumne River water in Lake Don Pedro east of Turlock, which provides water and power to the northern part of the San Joaquin Valley.
Board members during the public meeting, which was carried live and online, praised the hybrid attendance and participation.
"I see you're all here today to support the state stealing our water," TID Chairman Rob Santos joked at the outset of the meeting.
Directors heard reports on district hydrology, which is not good, and about separate efforts to complete maintenance projects on the hydroelectric facilities in the dam, which are limited because of the ongoing maintenance needs. Don Pedro Dam can generate clean, carbon-neutral power for 37,000 homes, according to the district's website.
Like elsewhere in the state, water supplies in the Tuolumne River watershed are down significantly on the year. About half the annual average supply came from rain and snowmelt this season, according to Olivia Cramer, TID utility analyst for hydrology. Still, district officials managed the 2.4 million-acre-foot reservoir to provide district farmers with a 34-inch water allocation while maintaining respectable end-of-season storage.
Early August storage at Lake Don Pedro exceeded 1.1-million-acre feet, or just under half its capacity. Cramer said the lake should end the year with about 900,000 acre feet of total storage.
Curtailment update
The district's legal counsel, Art Godwin, told board members that state officials did not want to consider TID data or understanding of the watershed ahead of its curtailment order. Godwin argued, as did several on the board, that TID's understanding, and management of the Tuolumne River watershed exceeds the knowledge and understanding of state officials in the region. Several times during the meeting California officials were chastised for their "mismanagement" of reservoirs like Lake Oroville and the State Water Project in general.
Questions about the curtailment order remain from districts throughout the state. While TID is confident it will end this season without cutting water deliveries to growers, as was experienced elsewhere in the state, district officials ask, "what happens next year" with respect to the curtailment order and district desires to fill lakes for storage.
Because TID operates Don Pedro Dam, the sentiment appears that district officials will capture whatever runoff is available for storage and later use by the district.
Godwin also highlighted for the board and public the original design and purpose of various water projects in the state, and how California has mismanaged those to include practices such as salinity control in the Delta, drinking water, and fish habitat that were not part of the original design certain water projects.
TID and other districts are looking into legal options to stop state enforcement of their curtailment order, or to challenge it altogether, he said. The difference this time over the last curtailment order can be seen in how the state took a slightly different approach at ordering the curtailment. Still, districts with senior water rights, like TID and neighboring Oakdale Irrigation District, remain concerned that the state once-again overstepped its authority to take a property right codified in California water law.
Subscribe to receive top agriculture news
Be informed daily with these free e-newsletters
You May Also Like
---