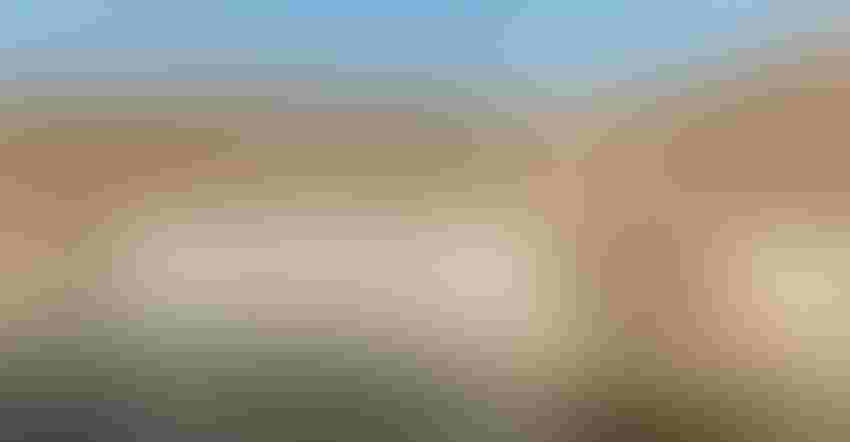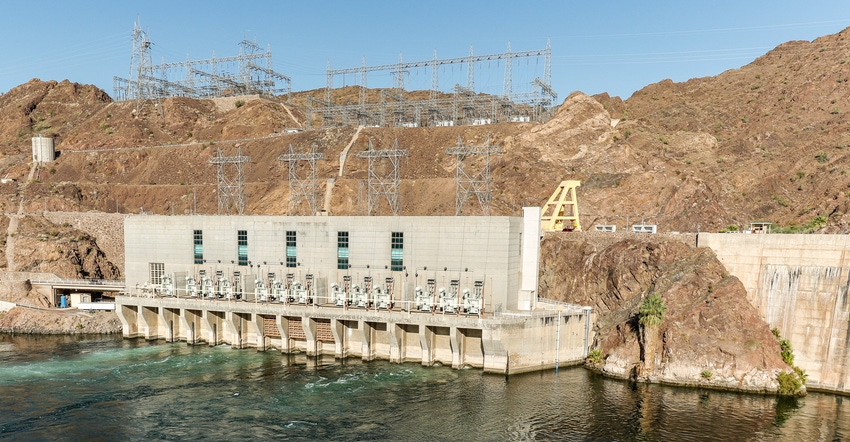 The Bureau of Reclamation delivers power to the western grid from dams along the Colorado River. Those facilities have seen significant reductions in generating capacity because of declining reservoir levels. The facility at Parker Dam, seen here, helps power Metropolitan Water District of Southern California pumps that move Colorado River water to the Los Angeles area.
Todd Fitchette
Federal water managers are attempting a balancing act in this drought. How to keep the lights on in the West becomes a more challenging question as reservoirs near dead pool status.
The 17 generators at Hoover Dam need water to fuel the western grid. As the water level in Lake Mead declines, so too does the efficiency of the hydroelectric facility at the dam. Electrical output from Hoover Dam is down 35%, according to Leonard Schilling, area manager of the Lower Colorado River Dams Office for the Bureau of Reclamation. Schilling is directly responsible for Hoover, Davis, and Parker dams.
Schilling told a group of water industry leaders in Tempe, Ariz. recently that output at Hoover Dam is about 1,330 megawatts, far below the design capacity of 2,074 megawatts. California receives 55% of the power generated there. Nevada receives about 25% of the power; the balance goes to Arizona.
"The more water we have pushing down on the turbines, the more power we can make with that same amount of water," Shilling said.
The challenge is a matter of physics. It now takes more water moving through hydroelectric turbines at Hoover Dam today, with Lake Mead at 28% of capacity, to make a megawatt of power than it does when the lake is full. That power deficit must be made up elsewhere, which is more costly, Schilling says.
Prior to the drought, energy production at Hoover Dam was about 4,500 gigawatt hours per year, enough to power about 450,000 homes. The decline in Lake Mead has dropped that capacity about 35% to about 2,940 gigawatt hours, which can power about 294,000 homes.
Schilling expects these numbers to decline further and could fall well below 2,500 gigawatt hours by 2025, or 65% of design capacity.
Hoover Dam is a peaking plant, meaning electrical generation there can instantaneously be increased to meet demand by moving more water through large turbines at the base of the dam. Water deliveries through Hoover Dam annually can vary, but average about 9.2 million acre-feet. This is important because the average inflow into Lake Powell on the Arizona/Utah border is about six million acre-feet. More water is being used each year than is being supplied by rain and snow.
A balancing act
Water deliveries from Hoover Dam are based on monthly orders, Shilling said. These water orders are converted to megawatt hours. Power customers must schedule energy deliveries to meet their monthly targets. Weekly adjustments can be made.
Earlier this summer Hoover Dam's power generation was purposefully cut for scheduled maintenance. That four-hour scheduled cut on power generation one evening came at the same time temperatures in the region were above 100 degrees, which forced WAPA to find more expensive and alternative power sources. Schilling said officials with WAPA were not pleased.
"We get it, and we try to continue to work with WAPA to maximize hydro power," Schilling said.
This balancing act of moving available water to customers while maximizing power considerations will only become more critical as reservoir levels continue to decline, he said.
Schilling also manages operations at Davis and Parker dams, two smaller, but nonetheless critical pieces to the West's power puzzle.
Davis Dam, which creates Lake Mohave about 70 miles downstream from Hoover Dam, operates five generators with a total capacity of 255 megawatts. It is based primarily on water deliveries. Lake Havasu is a wide spot in the Colorado River that is backed up by Parker Dam. That facility was funded by Metropolitan Water District, which takes water from the river and conveys it to southern California. Half of the electricity generated at Parker Dam is used to power MWD's operations at Whitsett Pumping Plant.
Water flow reductions at Davis and Parker have reduced power generation by about 11%, Schilling said.
"The reservoirs do not fluctuate like Hoover Dam does through the year, so we don't have the capacity impacts at Parker and Davis that we do at Hoover Dam," he said.
About the Author(s)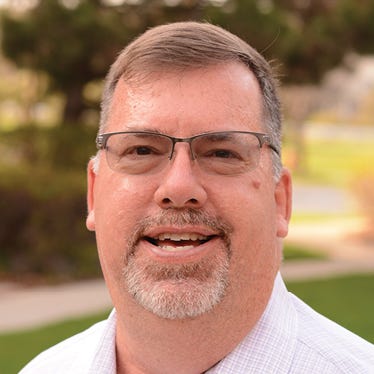 Associate Editor, Western Farm Press
Todd Fitchette, associate editor with Western Farm Press, spent much of his journalism career covering agriculture in California and the western United States. Aside from reporting about issues related to farm production, environmental regulations and legislative matters, he has extensive experience covering the dairy industry, western water issues and politics. His journalistic experience includes local daily and weekly newspapers, where he was recognized early in his career as an award-winning news photographer.
Fitchette is US Army veteran and a graduate of California State University, Chico. 
Subscribe to receive top agriculture news
Be informed daily with these free e-newsletters
You May Also Like
---