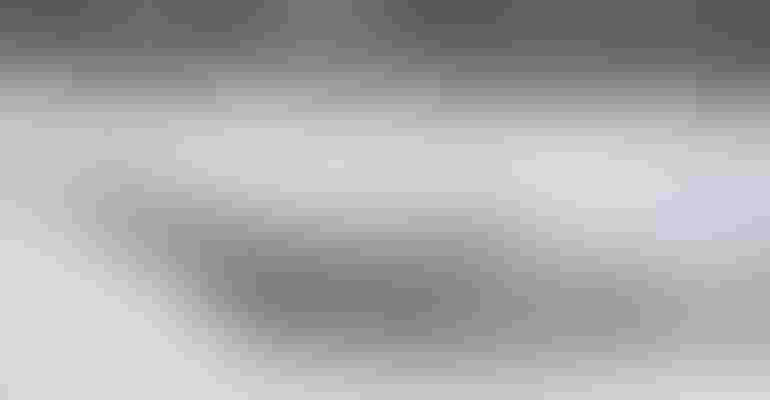 Snowmelt from recent storms washes into a creek near Lake Tahoe. Many reservoirs in California still have ample room for storm water runoff, even as some communities are experiencing flooding.
Calif. Department of Water Resources
U.S. Rep. Jim Costa, D-Calif., long an influential Democrat on the House Agriculture Committee, is calling for state and federal water managers to boost conservation of surface water from this winter's prolific storms in California.
In a letter to Gov. Gavin Newsom and other officials, Costa called for more pumping from the southern Sacramento-San Joaquin River Delta plants that serve federal Central Valley Project and State Water Project contractors.
He said the move would replenish depleted reservoirs and leave more water for future use.
Related: Fast start, but how long will it last?
"Community drinking water systems, agriculture, and listed species that occupy managed wetlands alike would benefit from an increased supply of stored water for use during the next dry period," Costa wrote. "If the 2022 water year is any indication, that could come as soon as next month. It makes NO sense to miss the opportunity created by the extraordinary wet conditions California is now experiencing."
In addition to Newsom, Costa's Jan. 11 letter was addressed to U.S. Interior Secretary Deb Haaland and state Natural Resources Secretary Wade Crowfoot.
Costa's appeal comes amid a relentless parade of storms that have caused flooding, rock slides and other problems blamed for the deaths of at least 17 people, according to The Associated Press.
Flooding concerns
With another storm approaching this weekend, flooding concerns remain in places like Monterey County, where a swelling Salinas River was threatening to close highways in and out of the Monterey Peninsula, making the popular tourist destination a virtual island, the San Francisco Chronicle reported.
However, there's still ample room for water in reservoirs, as statewide reservoir storage is still just 82% of average for this time of year. The San Luis Reservoir west of Los Banos, Calif., was at 41% of capacity and 61% of average as of Jan. 12, according to the state Department of Water Resources.
Shasta Lake, the CVP's centerpiece, was at 44% of capacity, while Lake Oroville, the SWP's chief reservoir, was at 49%, according to California's water agency.
The State Water Project is "actively capturing runoff" from the recent storms to the extent that regulatory requirements allow, DWR spokeswoman Mary Fahey recently told Farm Press. "For example, Lake Oroville continues to increase storage while releasing minimum flow requirements to the Feather River," she said in an email.
Related: Will current storms be an opportunity lost?
In the Delta, Banks Pumping Plant is pumping at significantly higher rates than earlier in the winter to pick up unregulated storm flows and store it in the San Luis Reservoir, she said.
But water managers are limited in how much water they can put in reservoirs at this stage of the winter because of flood control concerns, DWR drought manager Jeanine Jones recently told reporters. They can't change flood control reservations until about March, she added.
The federal Climate Prediction Center now foresees greater-than-average chances of above-normal precipitation throughout the West over the next month.
Subscribe to receive top agriculture news
Be informed daily with these free e-newsletters
You May Also Like
---