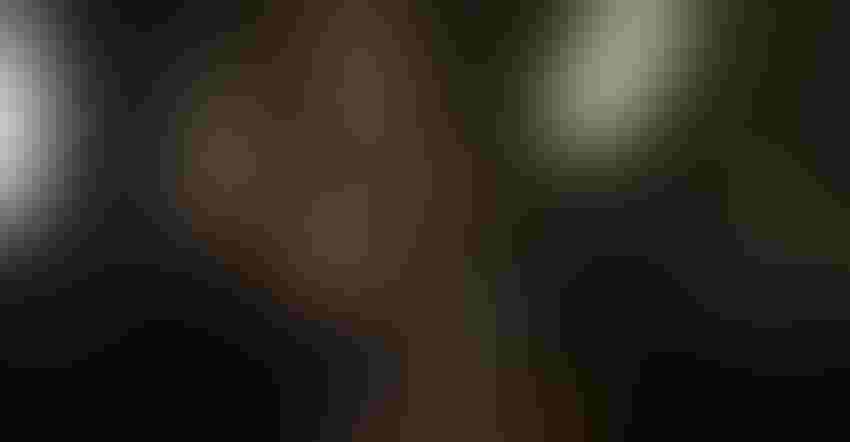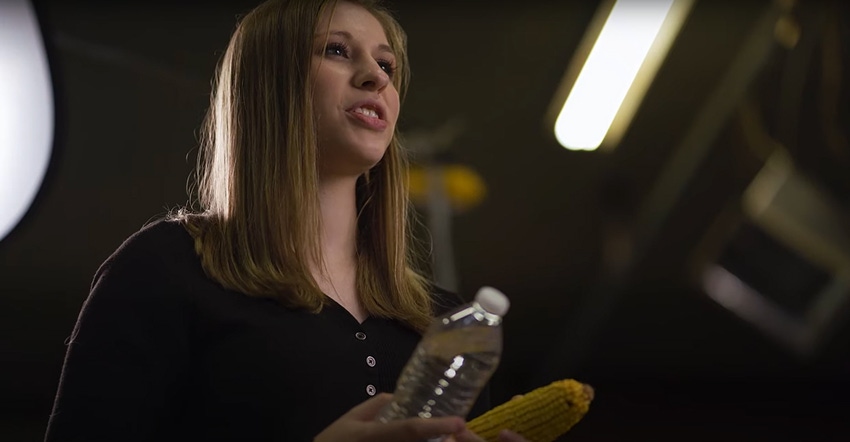 WELL SAID: Waterloo, Ill., farm kid Alexis Hartman says it's really hard to believe she was in a Super Bowl commercial. "I'm still kind of shellshocked!"
Courtesy of Illinois Farm Families
What happens when you're an Illinois farm kid and you wind up in a Super Bowl commercial? Your phone blows up with a million text messages.
"Was that you?" "Were you in a Super Bowl commercial?" "Did I just see you on TV?!"
That's exactly what happened to Waterloo, Ill., native Alexis Hartman, a recent college graduate who filmed a 2019 docuseries video that was remade into a Super Bowl commercial and aired Sunday during the 2022 Super Bowl. The ad featured corn as a bioplastic solution to the pollution that occurs from oil-based plastic water bottles.
Hartman's career has taken her to California where she works on a ranch owned by Disney, so she didn't get to see the ad in real-time since it only aired in Illinois. But her friends back home made sure she knew when it showed up on television.
"It's so hard to believe," Hartman says, laughing. "Who knew I'd be in a Super Bowl commercial?"
A couple of weeks before the Super Bowl, IL Corn let her know it was repurposing the video and that it would air in Illinois. The original video was shot during the fall of her senior year at the University of Illinois and features scenes from Mumford Hall and Turner Hall, the crop sciences building.
Hartman says the "Today Show" came to visit their farm in early 2019 to talk about trade and economic impacts on the farm. They interviewed her dad, 2021 Master Farmer Kenny Hartman, and when they wanted someone to appeal to a younger audience, they put her on camera, too. The folks at Illinois Farm Families saw the segment and recruited her for a portion of the docuseries they were developing at the time.
Illinois Farm Families is a group effort to improve consumer messaging by IL Corn, Illinois Soybean, Illinois Beef Association, Illinois Pork Producers, Illinois Farm Bureau and Midwest Dairy. Based on research into what creates positive feelings about Illinois agriculture and food production, they created a docuseries of 13 three- to four-minute videos highlighting sustainability efforts of different sectors of Illinois agriculture. Hartman starred in one on bioplastics, and that's the one IL Corn selected and whittled down to 30 seconds for the commercial.
"It blows me away how popular that video still is and how much people get from it," Hartman reflects.
"I hope people see it and realize how good agriculture is for the environment. Ag isn't just tractors and crops, it's science and engineering. We're trying to make renewable products. To think that made it into a Super Bowl commercial is amazing," she adds.
Getting it on TV
IL Corn placed the ad to strategically reach consumers with a positive message about the environment and corn's role as a sustainability solution, says Lindsay Mitchell, communications and marketing director for IL Corn.
"The key to this project is that people watch the Super Bowl planning to watch the commercials," Mitchell explains. "Our farmer-members are asking us to invest in ways that will build relationships and understanding between farmers and non-farmers."
And lest you think this was one of those multimillion-dollar Super Bowl ad buys, it wasn't. Mitchell says they bought a regional time slot in five downstate markets:
They couldn't afford Chicago, she said, so they're serving the ad in digital markets throughout Chicago, specifically targeting women 24 to 39 years old with children in their household.
The airtime for both the regional Super Bowl ad placement and the targeted digital Chicago ads came to $73,100 — a far cry from the $6.5 million it cost to run a nationwide Super Bowl commercial.
And instead of a celebrity, the ad featured Hartman, who's both well-spoken and relatable.
So, if you're keeping track at home, IL Corn recycled a video project with a positive message about Illinois corn production and got it on air in front of a million or so people for a hair over $73,000. A budget project with a big payoff, Mitchell says.
Kind of sounds like something a bunch of farmers would do.
Subscribe to receive top agriculture news
Be informed daily with these free e-newsletters
You May Also Like
---