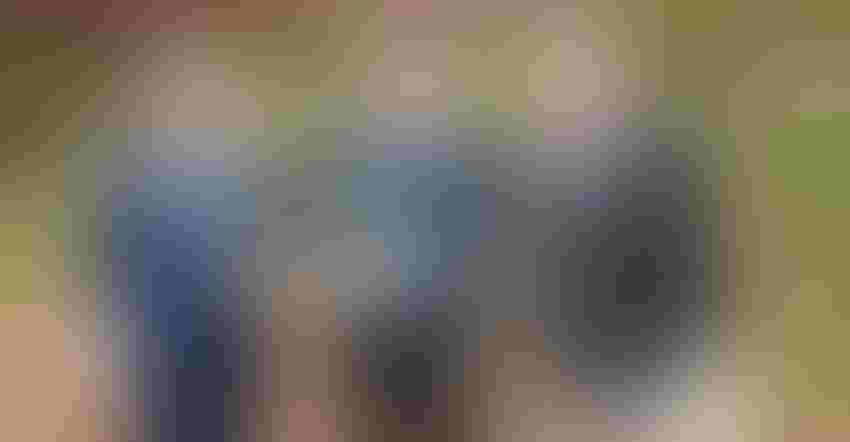 READY TO PLANT: Monarch habitat will get a boost as CHS accepts the Monarch Challenge from BASF. From left, Carl Casale, president and CEO, CHS; Scott Kay, vice president, U.S. Crop, BASF; and Gary Halvorson, vice president, retail agronomy, CHS. All are ready to plant the first milkweed into a new butterfly garden at CHS headquarters.
Last year BASF fired up the Living Acres program in an effort to help slow a growing problem - loss of key habitat for monarch butterflies. The idea was that farmers would turn unused areas of the farm - quiet non-cropped corners, field edges and other spaces into planting areas for milkweed and other butterfly-friendly crops.
Now CHS, the ag cooperative is "accepting the challenge" as noted in its announcement this week. The cooperative, which has extensive facilities across the "monarch corridor" is going to work to plant butterfly friendly areas at its 550-plus co-op-owned facilities, according to Gary Halvorson, vice president, retail agronomy, CHS.
At a media event, Scott Kay, vice president, U.S. crop, BASF, noted that farmers are stewards of the environment. "The monarch butterfly is an iconic insect," he said. "Over the last several years the Monarch has seen key habitat take a significant hit."
The monarch corridor is essentially right up Interstate 35 from Texas to northern Minnesota - but the boundaries are as far east as Wisconsin and as far west as North Dakota. CHS has facilities along the entire route, and this commitment to the Living Acres Monarch Challenge will help stem the decline of monarch habitat. CHS is the first corporate partner to take on the challenge, Kay said. "We have worked at BASF to put in butterfly gardens, and we have a program working with farmers," he said. "This is our first corporate partner to become involved."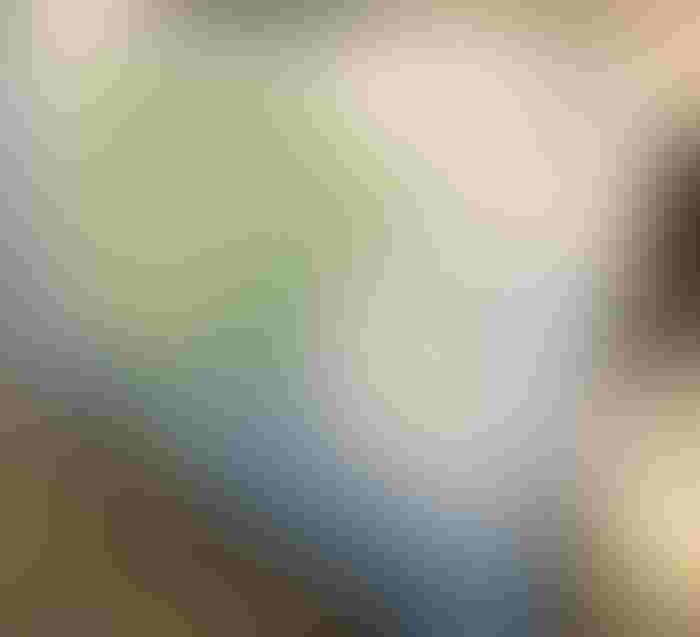 WORKING THE CORRIDOR: The
Carl Casale, president and CEO, CHS Inc., noted that he was planning to put butterfly friendly plants in his own garen. And during the media event he donned gloves and planted milkweed at a new location at CHS headquarters. "We talk a lot about sustainability. For us sustainability starts with the farmer," he said. "It's a natural partnership and we just happen to be right along the major flyway for the monarch."
Halvorson said that the cooperative would be pushing the planting of butterfly gardens at its locations. "It takes four lifecycles for the monarch to go from Mexico to the Canadian border and back down to Mexico again, so this habitat is vitally important for the long-term sustainability for this pollinator group," he said.
Halvorson added that locally owned co-ops will be encouraged to put in butterfly gardens as well. He noted that local cooperatives could use the gardens to help educate local communities on the importance of pollinators, and the cooperative's role in helping preserve habitat.
Kay noted that monarch-friendly habitat has been disappearing for several years, and that the population of the insect has declined significantly in recent years. Most is due to loss of habitat. "We don't have to interrupt the ground farmers use today to raise high yield, we can plant habitat for the monarch butterfly on adjacent ground," he emphasized. "Over the last few years about 165 million acres of monarch habitat has been lost. We have a lot of work ahead of us."
Added Casale: "From urban areas to rural communities, we are excited to play a role in creating habitats across the CHS footprint as part of our sustainability efforts."
Subscribe to receive top agriculture news
Be informed daily with these free e-newsletters
You May Also Like
---