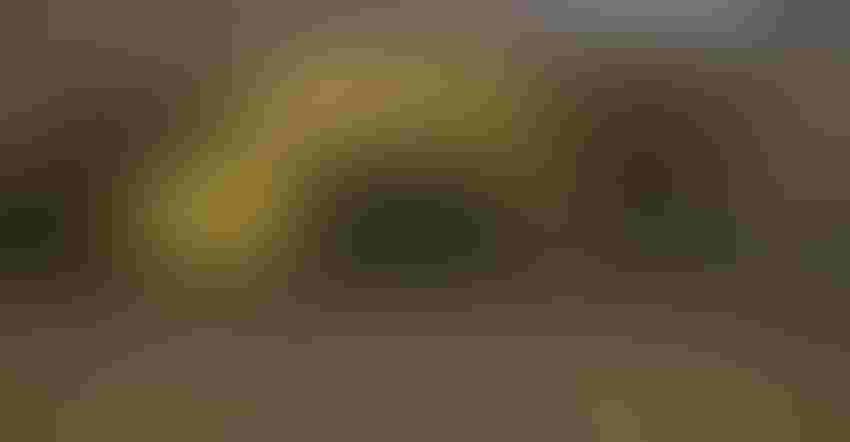 CLEARING TREES: Getting rid of woody brush, especially eastern red cedar trees, improves lesser-prairie chicken habitat. Once an area is cleared with mechanical means and fire, regular controlled burning will keep it clear.
The lesser-prairie chicken has been the subject of controversy as environmental groups have pushed for listing the birds as a threatened species — a move most ranchers and oil producers oppose.
Now, researchers from Kansas State University and the U.S. Geological Survey have empirical data that shows one of the greatest threats to lesser-prairie chicken habitat is the infestation of grasslands by eastern red cedar trees.
The encroachment of wood plants, especially red cedars is one of the greatest threats to the overall health of the prairie, turning it from open grasslands to a closed-canopy forest in as little as 40 years if left unchecked.
Researchers already were aware of that, as well as that infestations of red cedars greatly increased the risk of uncontrolled wildfire. A new study now shows that LEPCs avoid nesting in areas where there are trees.
Researchers placed GPS transmitters on 58 female LEPCs for two years and tracked their movement on 35,000 acres of private land in south-central Kansas. The idea was to measure the birds' response to trees 3 feet or taller, 80% of which were eastern red cedars.
They found that the birds did not nest in grasslands where there was more than one tree per acre; they avoided trees by about 1,000 feet when selecting habitat and nesting sites; and they stopped using grasslands altogether when the tree density reached three trees per acre.
Researchers speculated that the strong aversion to trees could be a response to trees providing perches and cover for raptors, who are the major predators of LEPCs, as well as providing a way for mammalian predators such as coyotes and bobcats.
A report on the research, titled the lesser-prairie chicken Initiative Science to Solutions Series, says that removing red cedar trees provides a better habitat for prairie wildlife and for domestic livestock production.
Red cedars use a tremendous amount of water and cause a shift of habitat from warm-season grasses to cool-season grasses.
In fact, in the aftermath of the Anderson Creek wildfire in 2016 which destroyed thousands of red cedar trees, springs sprang back to life, creating streams in places that had been devoid of surface water for more than 30 years.
The researchers suggested that controlling red cedar invasion with targeting cutting and burning is a cost-effective to rapidly restore open grasslands and improve the habitat that encourages grassland bird species to thrive.
Choosing restoration in areas with low infestation and adjacent LEPC habitat makes it possible for the birds to move quickly into the improved habitat.
About the Author(s)
Subscribe to receive top agriculture news
Be informed daily with these free e-newsletters
You May Also Like
---