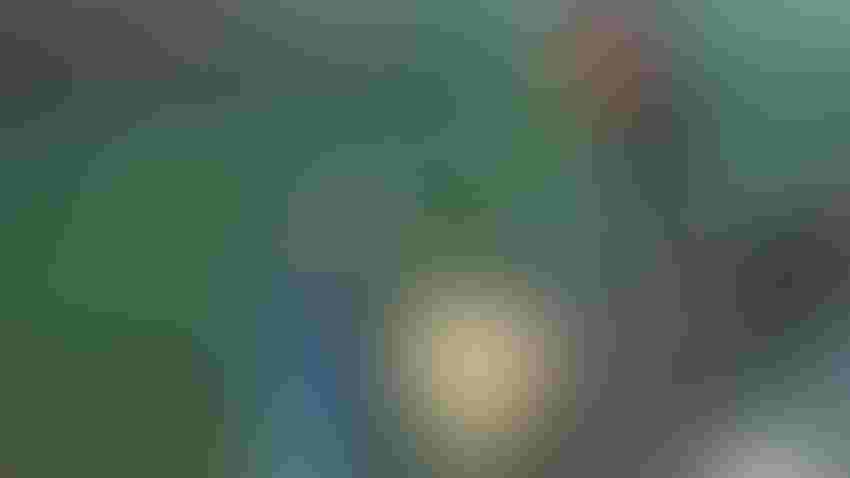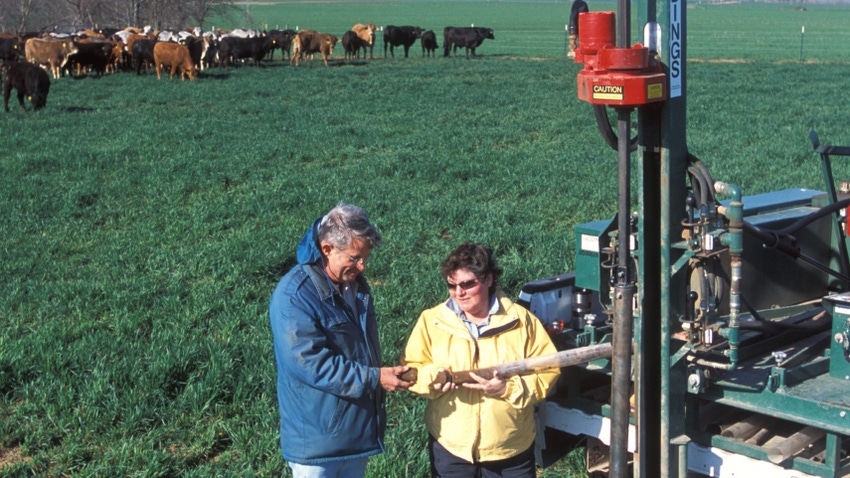 Scientists measure soil moisture.
USDA ARS
California's agriculture agency has released a report on below-ground biodiversity that includes recommendations to enhance soil health and conserve biodiversity, which helps the environment and food production.
An advisory committee of soil scientists authored the report, led by Kate Scow, Distinguished Professor Emeritus of Soil Science and Microbial Ecology at University of California, Davis: Eoin Brodie, Deputy Director of the Climate and Ecosystem Sciences Division at Lawrence Berkeley National Laboratory; and Margaret Smither-Kopperl, Manager, Lockeford Plant Materials Center, United States (US) Department of Agriculture, Natural Resources Conservation Service.
A 2020 executive order by Gov. Gavin Newsom emphasized the significance of soils in hosting over a quarter of the world's biodiversity, and called on the state Department of Food and Agriculture to enhance soil health and biodiversity. 
"The state of California contains more than 2,500 types of soil – they host a wealth of life that makes vital contributions to the global food supply," Scow said. "Improved understanding of belowground biodiversity is essential to achieving a carbon-neutral future and tackling climate change."
The report provides recommendations including using soil biodiversity as a key metric for assessing and prioritizing soil health and multi-functionality, integrating a soil biodiversity assessment into CDFA's Healthy Soils Program, and developing an adaptive management framework that incorporates soil biodiversity assessment.
"We are thrilled to receive this body of work from the Belowground Biodiversity Advisory Committee," said CDFA Secretary Karen Ross. "This report makes it clear that biodiversity is essential for soil health, climate resiliency, food production, and nutrition security.  I am so grateful for the work of the committee and the Science Advisory Panel for making the report a reality." 
CDFA will consider the recommendations in the report and share it with sister agencies, technical assistance providers, and researchers in pursuit of the enhancement of soil health and biodiversity, and to implement near- and long-term actions to accelerate the natural removal of carbon and build climate resilience in our agricultural soils.
The report may be viewed here.
Source: California Department of Food and Agriculture
Subscribe to receive top agriculture news
Be informed daily with these free e-newsletters
You May Also Like
---