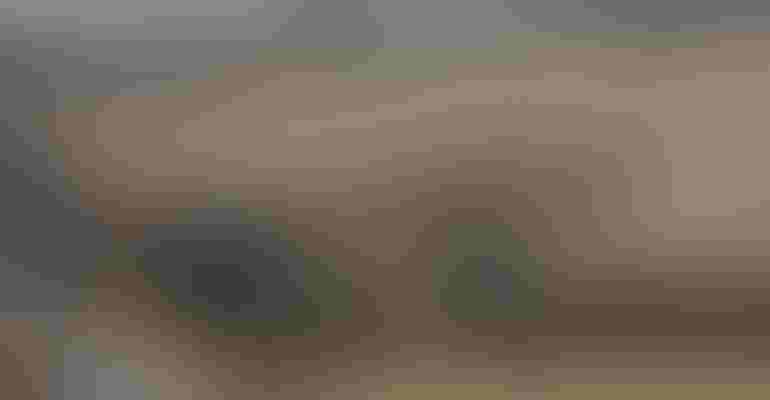 DarcyMaulsby/iStock/Thinkstock
As the cattle industry continues to grapple with the spread between what cattle producers receive and consumers pay for beef, new legislation could offer additional transparency on what packers are paying and offer producers more knowledge for negotiating their own contracts with the creation of a cattle contract library.
Following up on a House Agriculture Committee hearing on livestock issues, in action by the committee Oct. 21, the U.S. House Agriculture Committee unanimously passed the bipartisan Cattle Contract Library Act of 2021 (H.R. 5609). The bipartisan bill was introduced by ranking member of the Livestock & Foreign Agriculture Subcommittee Dusty Johnson, R-S.D., and is the result of nearly a year of work with producers and industry leaders following the release of USDA's July 2020 Boxed Beef & Fed Cattle Price Spread Investigation Report, which recommended the creation of a cattle contract library.
The bill comes as Congress begins to lay out what it hopes to include in the Livestock Mandatory Reporting bill set to expire Dec. 3.
"As this Committee has seen firsthand, there are a lot of competing ideas on how to address the challenges facing the cattle industry. I appreciate the efforts made to navigate those complex and competing ideas in pursuit of what I view as a very pragmatic middle ground," says House Agriculture Committee ranking member Glenn "GT" Thompson, R-Pa. "We have heard loud and clear the desire for more market transparency. Hopefully, with more market knowledge about the types of contracts offered, producers stand a better chance of negotiating beneficial terms to sell their own cattle."
Related: Cattle market consensus still eludes Congress
The bill introduced by Johnson along with Rep. Henry Cuellar, D-Texas, would create a library for cattle contracts within USDA's Agriculture Marketing Service Department. Currently, cattlemen are unaware of contract terms being offered by packers, leading to a decline in leverage for smaller producers during price negotiations, Johnson says.
Currently, USDA maintains a pork contract library, and following significant volatility in the cattle market and the release of USDA's report in July 2020, the creation of a library was recommended by experts and stakeholders.
"Producers have been asking for increased transparency and leverage in the cattle market for years. The Cattle Contract Library Act will provide granular data in near real time, ensuring producers understand the value of marketing agreements," says Johnson. "Data drives marketing decisions and a contract library will provide much-needed leverage for independent producers."
Support growing
The cattle contract library is widely supported by industry groups and lawmakers on both sides of the aisle, and the introduction of this legislation comes after more than a year of the National Cattlemen's Beef Association pushing for the creation of the library. The bill is also supported by the American Farm Bureau Federation, U.S. Cattlemen's Association, National Farmers Union and Livestock Marketing Association.

"After more than a year of upheaval, facing everything from extreme drought to supply chain disruptions, many cattle producers have been backed against a wall. We need to act urgently to provide them with relief," says NCBA President Jerry Bohn. "There is no single silver bullet solution to the wide variety of needs among our diverse membership, but lawmakers can start by focusing on viable solutions that have broad-base support across the industry. The cattle contract library is one such solution, and it will help our producers command more leverage in negotiations with the packers."
Earlier this month, NCBA Vice President and South Dakota rancher Todd Wilkinson testified before the House Agriculture Committee and underscored the need for greater transparency in cattle markets. One of the solutions he advocated for was the creation of the cattle contract library, as well as full reauthorization of Livestock Mandatory Reporting. 
Meanwhile, the North American Meat Institute withheld support for the bill until it knows further the implications of its requirements.
"Members of the Meat Institute are still analyzing the bill and how it might affect their operations," says Julie Anna Potts, president and CEO of the Meat Institute. "More time is needed to consider how the bill will affect livestock producers, feedlot operators and packers and processors. And due to the limited time allowed to consider the legislation, we ask the House to pause and include packers in the conversation, since the packers would bear the burden of complying with this new government mandate."
R-CALF USA is the only cattle industry group to not support the bill as approved by the committee. R-CALF USA's board of directors reviewed the bill and determined it does not address the competition-disrupting leverage that the highly concentrated beef packers now hold over the cattle market and that new methods of cattle procurement in use today by the largest beef packers may fall outside the scope of the bill.
"The problem with our broken market is not that we don't know the details of the contracts that confer market leverage to the packers, the problem is there are too many contracts and because of that, our price discovery market is being destroyed," says Iowa cattle feeder and R-CALF USA Director Eric Nelson.
Nelson says the 50/14 bill, S.949, introduced by Sens. Chuck Grassley, R-Iowa, and Jon Tester, D-Mont., addresses this serious problem by increasing the volume in the price discovery market and decreasing the volume of contracted cattle.
"I want to continue selling cattle in the price discovery market, but only if Congress preserves it will I have that chance. Putting a contract library ahead of taking action to preserve our price discovery market sends a signal that more contracts are good and more producers should try to access them. This is not what is needed," Nelson said.  
The bill must be approved by the full House and would also need Senate consideration before it could be signed into law.
"Producers want action – they want more transparency in the cattle market – this bill is a step in the right direction," says Johnson following the passage out of committee. "The Cattle Contract Library Act ushers in greater transparency and competition to an industry that desperately needs it. I'm grateful to the farmers and ranchers for their critical input to come to a consensus, and I'm glad the committee answered this request. I'm going to fight like hell to get this bill passed out of the House."
About the Author(s)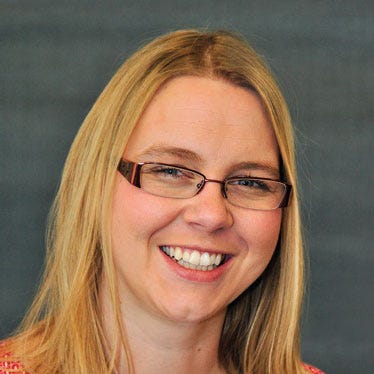 Policy editor, Farm Futures
Jacqui Fatka grew up on a diversified livestock and grain farm in southwest Iowa and graduated from Iowa State University with a bachelor's degree in journalism and mass communications, with a minor in agriculture education, in 2003. She's been writing for agricultural audiences ever since. In college, she interned with Wallaces Farmer and cultivated her love of ag policy during an internship with the Iowa Pork Producers Association, working in Sen. Chuck Grassley's Capitol Hill press office. In 2003, she started full time for Farm Progress companies' state and regional publications as the e-content editor, and became Farm Futures' policy editor in 2004. A few years later, she began covering grain and biofuels markets for the weekly newspaper Feedstuffs. As the current policy editor for Farm Progress, she covers the ongoing developments in ag policy, trade, regulations and court rulings. Fatka also serves as the interim executive secretary-treasurer for the North American Agricultural Journalists. She lives on a small acreage in central Ohio with her husband and three children.
Subscribe to receive top agriculture news
Be informed daily with these free e-newsletters
You May Also Like
---