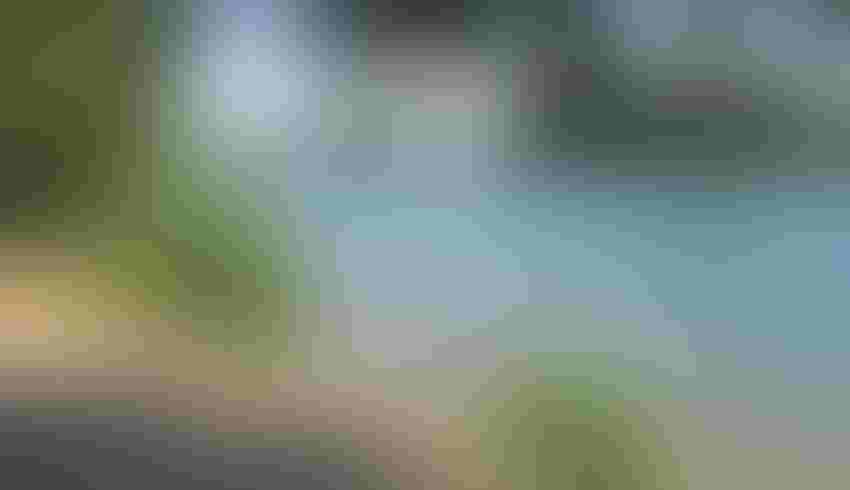 The Sacramento River in California drains into the Sacramento-San Joaquin River Delta, where many landowners have pre-1914 water rights.
Tim Hearden
California's State Water Resources Control Board has signaled it may soon approve a drought emergency regulation curtailing diversions within the Sacramento-San Joaquin River Delta region for landowners with pre-1914 water rights -- the most senior of rights in the state.
The board will consider during its Aug. 3-4 meeting issuing the notices throughout the vast Delta watershed to protect water supplies necessary to meet human health and safety needs, preserve stored water needed to prevent salinity from the ocean from intruding into the Delta and to minimize impacts to fish and wildlife, according to state officials.
The regulation would curtail all pre-1914 appropriative water rights in the San Joaquin River watershed, and would affect diverters in the Sacramento River watershed with a priority date of 1883 or later, the California Cattlemen's Association explained in a bulletin to members  Some water rights with earlier priority dates may also be curtailed within certain Sacramento River tributaries, according to the CCA.
Related: California's Delta an oasis amid arid farmland
The proposed regulation covers around 5,000 users in the Delta area, with exemptions only for human health and safety and non-consumptive uses. A majority of growers within the Delta itself have pre-1914 rights and have been managing to bring their crops to harvest.
Ashley Lorenzo of Great Valley Poultry near Manteca, Calif., recently told Farm Press that if diversions were stopped and the farm couldn't find another water source, it could be forced out of business.
"As it stands right now, everything seems to be OK," Lorenzo said in late June. "We try to conserve as much as we can."
Ramping up restrictions
The move would come as the state board has ratcheted up restrictions on water use in recent weeks, issuing stop-diversion notices in June to about 4,300 junior rights holders in the Delta, Russian River and Scott River watersheds and expanding curtailments in the Scott and Shasta river watersheds in mid-July.
If shutoff notices are issued to senior rights holders, the landowners would have seven days to certify in writing the actions that they have stopped drawing water, the CCA notes. The organization adds that curtailment orders wouldn't implicate water already diverted to storage in stock ponds and other reservoirs.
Related: 4,300 junior water rights holders told to stop diverting
While curtailment notices would be mailed, landowners must either subscribe to the Delta Drought email distribution list, or frequently check the SWRCB's drought webpage to receive updated information regarding water diversion curtailment and reporting orders and water unavailability, the CCA advises. A list of water rights for which water is unavailable under the emergency regulation can be found here.
The water board was holding an informational workshop Tuesday, July 27, and is accepting written comments through noon Thursday, July 29. Comments must be submitted to [email protected], with a copy to [email protected].
Next week's meeting will be held in person, with the public and perhaps some board members participating virtually.
Subscribe to receive top agriculture news
Be informed daily with these free e-newsletters
You May Also Like
---