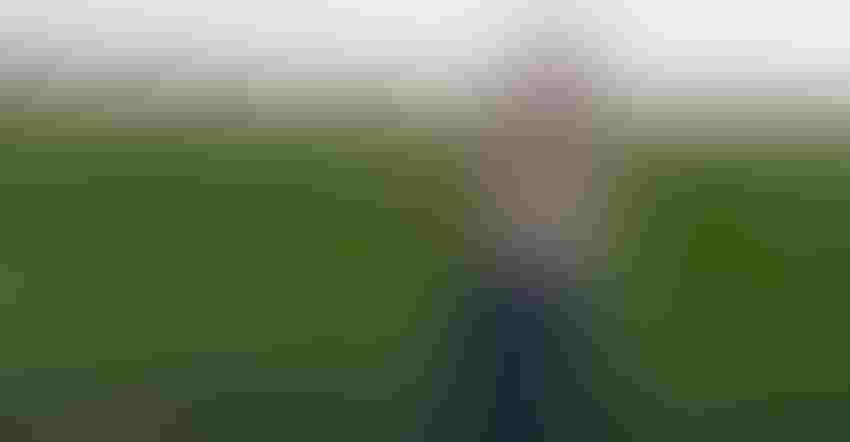 Rob Wilson, director of the University of California's Intermountain Research and Extension Center in Tulelake, Calif., will face a season of zero water deliveries from the Klamath River as drought continues its chokehold on the West. The loss of water means research will cease on many projects at the station.
Todd Fitchette
California farmers aren't the only ones suffering with zero water allocations this season. The research efforts they rely upon from Extension programs will also be hurt as two University of California research stations have been told not to expect surface water deliveries and others may suffer similar water woes this year.
The Intermountain Research and Extension Center at Tulelake, Calif., and the Westside Research and Extension Center near Five Points, Calif. will both experience irrigation water curtailments this year. For the Westside REC, this is nothing new as at least four times in the past decade, Central Valley Project deliveries through Westlands Water District have been at or near zero.
Though the Westside REC has an ag well, it is not currently working, according to Bob Hutmacher, Extension center director. He expects repairs to the well to be complete by the end of May. If so, some research projects will continue. If not, it's going to be a long summer for extension agents with no crops to study.
Such will be the case for research at Tulelake, a 140-acre farm amidst the volcanic tablelands in northeastern California. The center butts up against the Oregon border and provides researchers with the ability to study crops including onions, peppermint, small grains, and alfalfa. Like the Westside center, they also grow rotational crops to "even out" the soil of nutrient loads prior to beginning new research projects in the small plots.
"We can't do anything with zero water," said Rob Wilson, director of the Intermountain REC.
Without an ag well on site, researchers are unable to conduct any trials at Tulelake.
Related: Drought hitting home in California, Arizona
The Tulelake center relies solely on Klamath River water. Those supplies were curtailed to the station and to area farmers by the Bureau of Reclamation as drought conditions tighten across the West.
Wilson said it's not just that they cannot grow crops at the station under such conditions, but the loss of research opportunities and perhaps even grants to sustain research projects, which will be in jeopardy.
Hutmacher said much the same thing.
Researchers looking to do multi-year projects will have to think long-and-hard about water availability going forward as drought conditions across the West seem to be in a long-term holding pattern.
"This is nothing new for us," Hutmacher said of the repeated low water allocations through the irrigation district.
For Hutmacher it reenforces the tough decisions commercial growers face. He's quick to point out that as bad as things might seem for him or the researchers at the Extension center because of the zero-water allocation, he hears and sees how these impacts are affecting the commercial growers who rely upon Extension research. For the commercial grower, the loss of water and inability to plan because of unreliable water resources is lost money.
Related: Drought takes hold in West after second dry winter
Still, the unreliable water deliveries year-over-year brings inconsistency to the planning efforts of university researchers seeking consistency for their multi-year projects and grant planning efforts.
Though the Westside station has an ag well, its water quality is challenged by high boron and salinity. For that reason studies on certain crops, including almonds and vegetables, cannot be undertaken solely on well water.
It's a similar story for farmers across the western edge of the San Joaquin Valley who have access to well water. District water continues to be the preferred source of high-quality irrigation water in many Central Valley locations.
Other Extension sites
Thought drought conditions across California do not discriminate, some of the other REC locations in California and the UC Davis campus will fare better, at least in the short term.
Hopland REC near Ukiah, Calif. may also lose its supply of irrigation water this summer, according to Director John Bailey. That decision has not yet been confirmed.
Khaled Bali, director of the Kearney REC south of Fresno says his center is in better shape right now as groundwater supplies for the station are still good.
The nearby Lindcove REC, which does citrus research and is home to one of the nation's Citrus Clonal Protection facilities, has onsite wells it can rely upon if surface water supplies are curtailed.
Jairo Diaz, director of the Desert REC near Holtville, Calif., says his station is still in good shape, despite cutbacks from the Colorado River system that will hurt Arizona farmers and is promising to hit Nevada and Arizona residents hard.
Related: Klamath Basin faces more water cutbacks amid drought
The South Coast REC in Irvine, Calif., and the Hansen Agricultural REC at Ventura will likewise fare okay. South Coast receives 100 percent of its irrigation water from reclaimed tertiary treated sewer water allocated only for agriculture and public landscapes, while the Hansen center uses well water.
Fresno State
Mark Salwasser, farm manager at Fresno State, said he's been told to expect just one month of surface water deliveries from Fresno Irrigation District (FID). That message was the same to commercial farms who rely upon FID water – expect just 30 days of deliveries this summer then be prepared to pump the rest from wells.
Salwasser says discussions are ongoing as to which crops may receive a full complement of irrigation water and which ones – such as the livestock pastures and olives – can afford to be cut back upon.
"The olives are pretty drought tolerant," he said.
About the Author(s)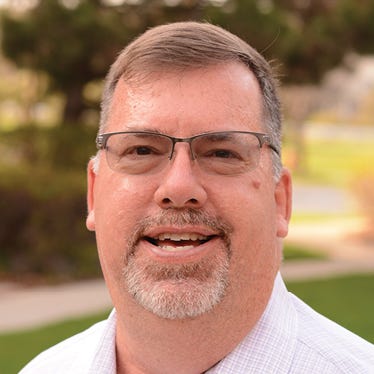 Associate Editor, Western Farm Press
Todd Fitchette, associate editor with Western Farm Press, spent much of his journalism career covering agriculture in California and the western United States. Aside from reporting about issues related to farm production, environmental regulations and legislative matters, he has extensive experience covering the dairy industry, western water issues and politics. His journalistic experience includes local daily and weekly newspapers, where he was recognized early in his career as an award-winning news photographer.
Fitchette is US Army veteran and a graduate of California State University, Chico. 
Subscribe to receive top agriculture news
Be informed daily with these free e-newsletters
You May Also Like
---