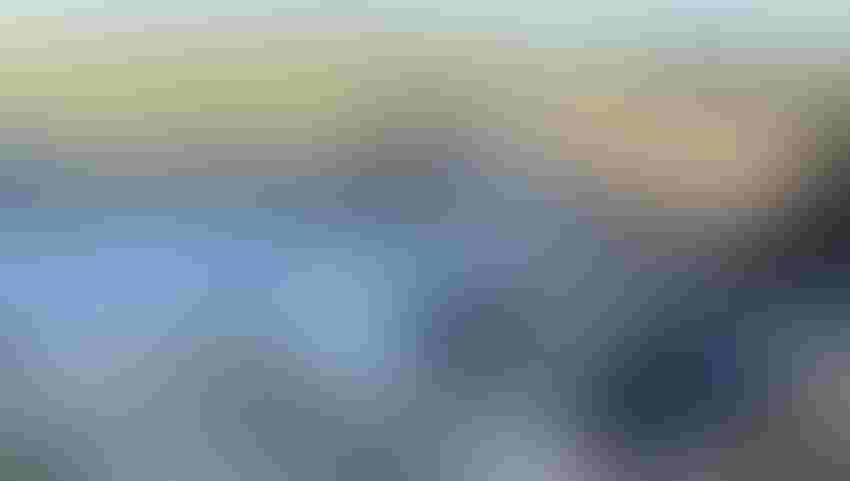 A water delivery gate to a farm.
Khaled Bali/UCANR
An energy infrastructure bill that passed a key U.S. Senate committee this week includes $8 billion for water conveyance and other Western needs.
A coalition of more than 200 farm and water groups that has been pushing this year for Western water fixes to be included in any infrastructure legislation is urging senators to bring the Energy Infrastructure Act to the floor.
The more than $100 billion bill is a bipartisan compromise promoted by centrist Sen. Joe Manchin, D-W.Va., who has insisted any bill receive Republican support. Manchin chairs the Senate Energy and Natural Resources Committee, which voted 13-7 on July 14 to favorably report out the package after adding 48 amendments.
"On behalf of Western farmers, ranchers, businesses and residents, we commend Chairman Manchin and the Senate ENR Committee for their commitment to drafting and passing a balanced infrastructure package that includes resources for critical Western water supply needs," Family Farm Alliance Executive Director Dan Keppen said.
Related: Farm groups seek $49 billion for Western water, forests
According to the coalition, the bill includes the following Western water provisions:
Aging Infrastructure: $3.2 billion, includes $100 million for certain Reclamation projects suffering a critical failure and $100 million for repairs to certain Carey Act dams

Water Storage, Groundwater Storage and Conveyance: $1.15 billion, includes $100 million for new 25% grants for small surface/groundwater storage projects

Water Recycling: $1 billion, includes $450 million for new authorized large water recycling project grant program

Desalination: $250 million

Drought Contingency Plan: $300 million, includes $50 million for Upper Basin States

WaterSMART: $400 million, includes $100 million for natural infrastructure projects

Cooperative Watershed Management: $100 million

Aquatic Ecosystem Restoration Program: $250 million

Watershed Enhancement Projects: $100 million

Colorado River Endangered Species Recovery and Conservation Programs: $50 million
Click here for the latest coalition letter to Manchin and Ranking Member John Barrasso, R-Wyo.
About the Author(s)
Subscribe to receive top agriculture news
Be informed daily with these free e-newsletters
You May Also Like
---