Award-winning Iowa Learning Farms, Water Rocks team still going strong
Award-winning Iowa Learning Farms, Water Rocks team still going strong
The Iowa State University College of Agriculture and Life Sciences presented the Iowa Learning Farms and Water Rocks team with the team award for their work to educate Iowa residents about conservation.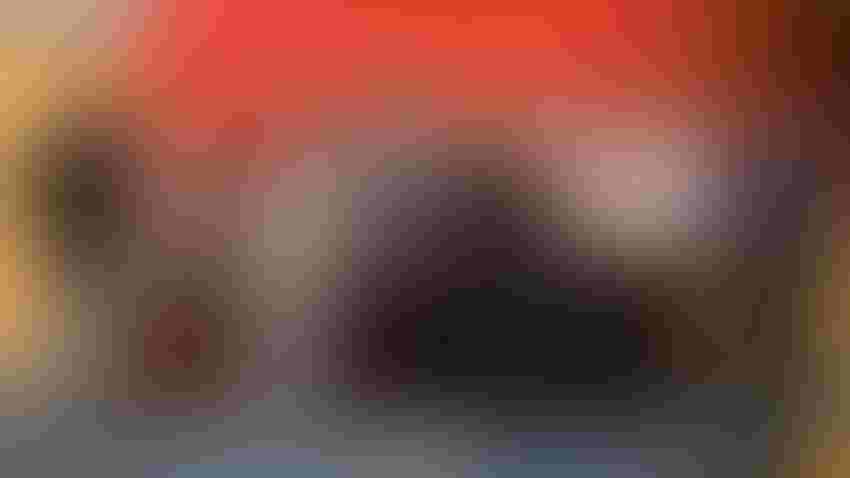 WINNING TEAMS: The Iowa Learning Farms and Water Rocks team were presented the ISU College of Agriculture and Life Sciences team award recently by Daniel Robison, CALS endowed dean's chair; and David Acker, CALS associate dean, global engagement. From left are Acker, Ann Staudt, Nathan Stevenson, Jacqueline Comito, Adam Janke, Elizabeth Ripley, Alena Whitaker, Kay Stefanik, Matthew Helmers, Hannah Preston, Mark Licht and Robison.
Courtesy of Iowa Learning Farms
by Ann Staudt
The team behind the Iowa Learning Farms (ILF) and Water Rocks! programs from Iowa State University Extension and Outreach was honored with the ISU College of Agriculture and Life Sciences (CALS) Team Award in March 2023. Adding to a roster of regional and national accolades, this award highlights the breadth and depth of creative work and impact delivered by this small but effective team.
Under the direction of Jacqueline Comito, an anthropologist, educator, artist and musician, ILF and Water Rocks comprise a unique interdisciplinary team that innovates and delivers outstanding content, resources and programming to multiple audiences. ILF provides education and outreach to the farming and conservation communities, while Water Rocks delivers award-winning educational programming to K-12 students across the state.
"We are honored to receive this award from the college, as it reinforces that we are continuing to deliver on our goals to help create a culture of conservation among Iowans of every age and background," Comito says. "Each member of the team deserves credit for bringing their experience, skills and perspectives to the table every day, helping us continue to innovate and deliver science- and research-based information and education in the areas of conservation, water quality, natural resources, biodiversity and agricultural practices to a diverse set of audiences."
The programs draw on best practices and the latest research coming from CALS, while also contributing to the research portfolio of the university, conducting and reporting on research regarding cover crops, wetlands, water quality, monarch butterfly populations and numerous other topics.
Named in the award are Comito, Matthew Helmers, Mark Licht, Adam Janke, Kay Stefanik, Ann Staudt, Elizabeth Ripley, Nathan Stevenson, Alena Whitaker and Hannah Preston.
"This team runs the gamut, from primary research to delivering outreach and education addressing the needs of groups ranging from farmers and landowners to schoolchildren to the general public attending fairs and festivals — and they do it with enthusiasm and professionalism every place and every day," says Matthew Helmers, ILF faculty adviser and ISU professor of agricultural and biosystems engineering. "Whether at a farmers market staffing a Conservation Station trailer or visiting a school classroom to teach young people about pollinators, our team members consistently earn high marks and praise."
Conservation activities
Major elements of Iowa Learning Farms include a robust schedule of field days — both virtual and on the farm; a successful weekly webinar series; community outreach with the Conservation Station trailers; publication of numerous guides, reports and infographics for farmers, landowners and conservation professionals; and collaboration with a range of complementary organizations and agencies. ILF also produced and continues to enhance its Whole Farm Conservation Best Practices Manual, a decision tool designed to aid in making conservation practice decisions that has also received national awards.
Water Rocks keeps squarely focused on inspiring the next generation of farmers, decision-makers and leaders to understand and stand up for water quality and natural resources. Programs include classroom visits (in-person and virtual) and school assemblies, the Rock Your Watershed game, the Water Rocks Teacher Summit, and partnering with ILF on the Conservation Station trailers. In addition, the program offers an extensive library of video and music resources that support youth education in entertaining and sometimes quirky ways.
New in 2022 was "Water Rocks: The Musical," an original scripted and scored musical production that tells the story of water through the eyes and voices of four young people. Water Rocks offers schools and community groups a full production kit for the musical free of charge.
Common to both programs is a robust water resources internship program that reinforces staffing during the busy summer months, but also gives emerging professionals hands-on experience with research and outreach. To date, some 73 young people have served as interns for ILF and Water Rocks, many of whom have gone on to successful careers in related scientific and educational sectors.
Learn more about ILF at iowalearningfarms.org and Water Rocks at waterrocks.org.
Quick facts
Here are some by-the-numbers statistics about Iowa Learning Farms and Water Rocks:
Since 2010, the Conservation Station trailers have appeared at 905 total events, engaging with some 116,410 Iowans.

ILF has produced more than 240 webinars, and the series has logged more than 64,000 total live and archived views.

Since 2012, Water Rocks has worked with some 157,000 young Iowans.

Water Rocks has visited 293 (90%) of Iowa's 327 public school districts, in addition to many of Iowa's private and parochial schools.

15 Water Rocks Summit workshops have reached a total of 282 teachers and 62 Extension and natural resource educators from six states.
Staudt is director of Water Rocks and a conservation outreach specialist with Iowa Learning Farms.
Subscribe to receive top agriculture news
Be informed daily with these free e-newsletters
You May Also Like
---