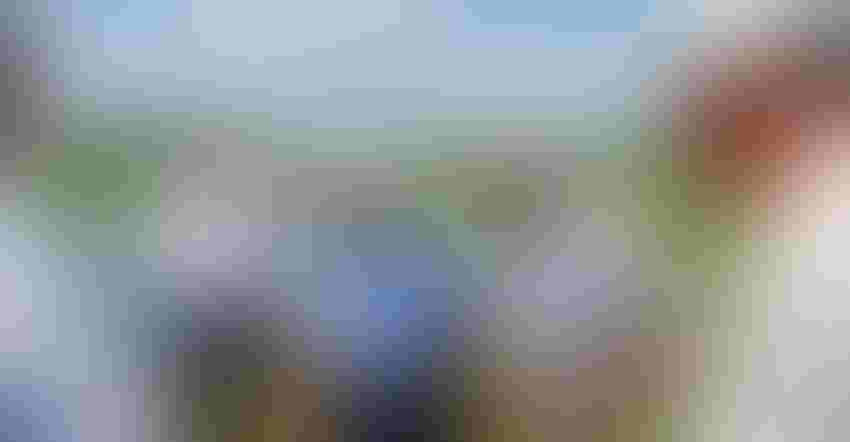 MAY 19 DEADLINE: Financial assistance is now available for soil conservation and water quality research and demonstration projects in Iowa. Apply for the new round of state funding before May 19.
The Iowa Department of Agriculture last week announced the State Soil Conservation Committee Research and Demonstration Fund has financial assistance available for research, education or demonstration projects focused on reducing nonpoint pollution. Funds are available to collaborative teams of scientists, farmers, institutions, soil and water conservation districts, and educators.
Applications must be submitted to the State Soil Conservation Committee by May 19. A July 1 start date for selected projects is anticipated.
"Projects should be focused on sustaining and improving the environmental quality of our soil and water," says Iowa Secretary of Agriculture Bill Northey. "We all recognize that we still have a lot to learn about protecting and improving our soil and water, and these funds are targeted toward projects that will improve their sustainability."
Successful projects should be focused on sustaining and improving environmental quality or the natural resource base on which agriculture depends. Applications should also explain how the projects would enhance the quality of life for farmers, rural communities and society as a whole. Expected outcomes for the project and how they will assist in working toward these objectives, how project outcomes will be evaluated, and the impact of projects should all be clearly explained in the application.
"We are looking for projects that help us continue towards our mission of better soil conservation and water quality protection," says Dale Farnham, chairman of the State Soil Conservation Committee.
Funding level for the grant program is established by the committee and it is anticipated that $150,000 will be available this year. Individual grants can't exceed $50,000 total over a three-year period.
Information about applying for assistance are at iowaagriculture.gov; click on "Conservation" at the top of the page. Interested applicants can also contact Jim Gillespie with the Iowa Department of Agriculture and Land Stewardship at 515-281-5851 or [email protected]. The State Soil Conservation Committee has operated this program for several years, and there are currently seven active grant projects.
Conservation Collaboration Grant proposals
In other conservation news, USDA's Natural Resources Conservation Service announced it is seeking proposals for Conservation Collaboration Grants to help address Iowa's most pressing natural resource concerns. Proposals are due March 31.
NRCS will select proposals that leverage USDA and partner resources and effectively implement projects. Successful proposals will address at least one of the following:
• building soil health
• improving economic and environmental performance of grasslands
• providing habitat for local wildlife as identified in the Iowa Wildlife Action Plan
• reducing net emissions of greenhouse gasses associated with agriculture
• supporting the Iowa Nutrient Reduction Strategy
An emphasis will be placed on projects that build technical capacity of NRCS and partner field conservation employees; use local watershed groups to develop and implement projects; and leverage non-federal and nongovernment resources. The maximum amount per grant is $2 million.
For more information about the proposal process, including the official announcement, go online or call Judy Martinson at 515-284-4370.
Source: Iowa Department of Agriculture
Subscribe to receive top agriculture news
Be informed daily with these free e-newsletters
You May Also Like
---