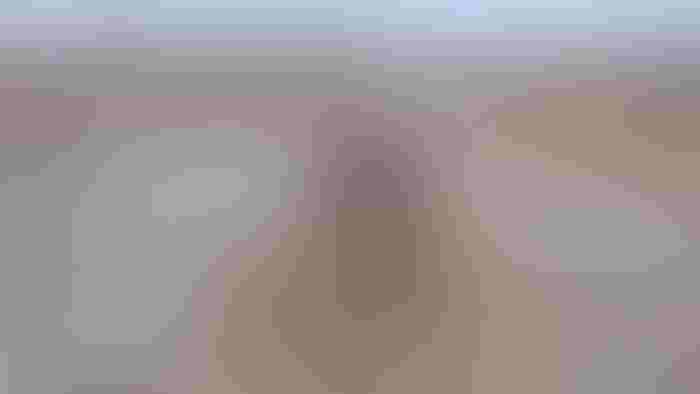 In 2020, Al Martens and his wife, Bev, of Waupun, Wis., purchased a 110-acre farm in western Fond du Lac County near their home in Alto Township. In 2021, Martens asked the Fond du Lac County Land and Water Conservation Department for help squaring up fields and turning half of the farm into wildlife habitat to give him, his family and his three dogs some land to hunt on. He and his dogs enjoy hunting ducks, pheasants and grouse.
Martens contacted Erv Lesczynski from the conservation department in Fond du Lac to learn about conservation programs his farm was eligible for. Lesczynski introduced him to Wisconsin Pheasants Forever staff and their new Pheasants Forever initiative in the Glacial Habitat Restoration Area (see map in slideshow).
"The nice thing is, when you contact one of them, then they immediately put you in contact with all the other people to work with you," Martens says.
Mapping it out
The conservationists mapped out the Martens farm, squared up a couple of triangle-shaped fields, and added six ponds, three scrapes and several grassed filter strips along the headlands of the Rock River, which cuts through the farm. They also identified an 11-acre field where Martens can plant oak and hickory trees in the spring of 2024 to create an oak savanna. That field plus another 5.7 acres are enrolled in the Conservation Reserve Program.
Nearly 43 acres will remain crop acres, which Martens rents to a neighboring dairy farmer.
Another 19 acres are enrolled in the Conservation Reserve Enhancement Program, and 1.3 acres are enrolled in the State Acres for Wildlife Enhancement (SAFE) initiative.
CREP is similar to CRP but pays qualifying landowners more money per acre and is used to protect surface water quality, including in the Rock River Watershed.
The Glacial Habitat Restoration Area SAFE initiative includes parts of Winnebago, Fond du Lac, Dodge and Columbia counties. There are four additional SAFE areas scattered across the state. The Monarch SAFE area includes the southern two-thirds of the state. SAFE practices include establishment of shallow water areas for wildlife, wetland restorations, cool- and warm-season grasses, tallgrass prairies, and oak savanna. Existing grass cover can also be included.
"The goal of the SAFE acres is to establish a mosaic of grasslands and wetlands in a predominately agricultural landscape, resulting in more favorable habitat conditions for waterfowl, pheasants and grassland songbirds," explains Josh Bendorf, Pheasants Forever precision ag and conservation specialist.
To be eligible for placement in a SAFE CRP practice, land must be:
cropland (including field margins) that is planted to an ag commodity of the previous crop years from 2012 to 2017. Some existing hay land may qualify.
physically and legally capable of being planted in a normal manner to an ag commodity

located within a designated SAFE area
Land does not need to be determined to be highly erodible for enrollment.
Conservation benefits
This isn't the first farmland the Martenses, who are both veterinarians, have purchased and enrolled in CRP. Before they bought their 110-acre farm three years ago, they purchased four additional parcels of farmland in Alto Township totaling 175 acres. Between 1985 and 1995, they enrolled most of that land in CRP and planted grasses and wildflowers to improve habitat for songbirds and pollinators. The balance is leased to area farmers or is woods.
"CRP and the other conservation programs are a great way to deal with unproductive areas on a farm," Martens says.
Lesczynski agrees, adding, "It improves water quality and reduces sediment going into the Horicon Marsh."
Martens also likes such programs because he is paid between $210 and $230 per acre for land enrolled in CRP, CREP and SAFE.
"We're going to have some good hunting ground, and I get paid well for this," he explains.
In addition to the annual payments, landowners get a one-time signing incentive and a one-time practice incentive for signing up.
"Grass and wildflower seed is not cheap," Lesczynski notes. "The one-time payments offset between 30% to 60% of implementation costs."
Martens says he is paying for about half of the costs of all of the conservation practices being implemented at his newest farm.
"I sat down and did things based on what I wanted for hunting," he says. "I'm going to get paid less for putting these ponds in than if I had left them out. Farmers enrolling in these programs want to improve their farmland. I want to see the ducks on the ponds and my dogs splashing in the water with a kid sitting next to me — that's my main goal."
Work is progressing on the Martenses' ponds and scrapes this winter while there is frost in the ground.
"In June, they are going to plant grasses and wildflowers," Martens says, "and I will plant the oak and hickory trees in 2024."
Bendorf encourages landowners wanting to create wildlife habitat for hunting to keep some farmland as cropland.
"For really good hunting land, I like to see 50% to 70% cropland so there is a balance," he explains. "The productivity of the cropland increases the value of the CRP, CREP and SAFE rental rates."
Start small
Farmers interested in enrolling land in CRP, CREP or SAFE do not have to enroll a whole farm or even a whole field, Bendorf says.
"You can enroll as little as an acre if you like, or 3 or 4 acres in one field and a few acres in another field that aren't productive at all," he says. "This is a great way to deal with unproductive areas on your farm. All of these programs are trying to farm the best and leave the rest."
If you are interested in learning more about conservation programs available in your area, call Lesczynski at 920-979-8507 or Bendorf at 920-709-3010, or email him at [email protected] or Travis Wilder [email protected].
About the Author(s)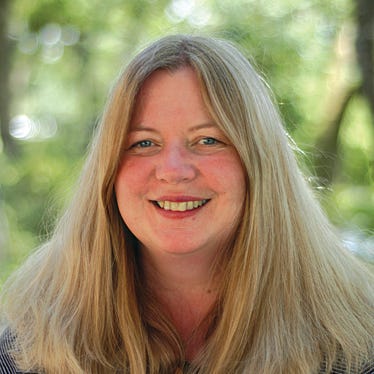 Wisconsin Agriculturist Editor
Even though Fran was born and raised on a farm in Illinois, she has spent most of her life in Wisconsin. She moved to the state when she was 18 years old and later graduated from the University of Wisconsin-Whitewater with a bachelor's degree in journalism.
Fran has 25 years of experience writing, editing and taking pictures. Before becoming editor of the Wisconsin Agriculturist in 2003, she worked at Johnson Hill Press in Fort Atkinson as a writer and editor of farm business publications and at the Janesville Gazette in Janesville as farm editor and feature writer. Later, she signed on as a public relations associate at Bader Rutter in Brookfield, and served as managing editor and farm editor at The Reporter, a daily newspaper in Fond du Lac.
Subscribe to receive top agriculture news
Be informed daily with these free e-newsletters
You May Also Like
---