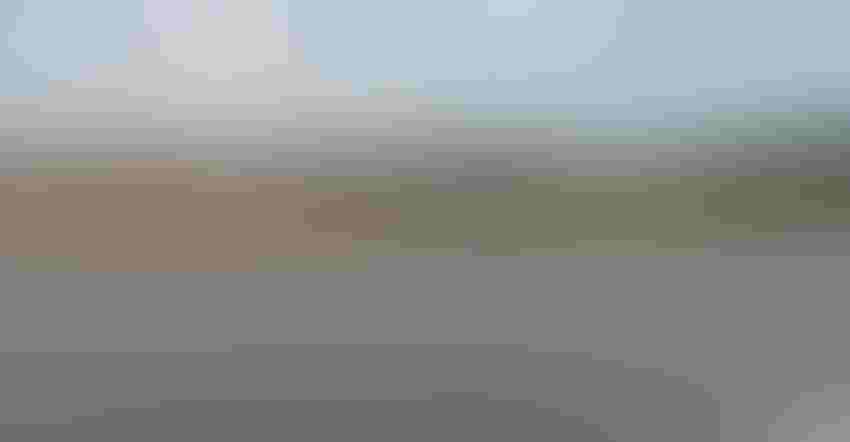 LOST FARM: Construction equipment is busy turning what was once a farm along Route 422 outside Annville, Pa., into a warehouse. Making farmland more affordable for young people wanting to get into the business might prevent more warehouses from being built on prime farmland.
Chris Torres
I recently interviewed Hayley and Stephanie Painter for a Young Farmer podcast. If you don't know them yet, you need to get to know them.
They are part of the multigenerational Painterland Farms in Westfield, Pa. But they are also budding entrepreneurs. Last year, they started making organic Skyr yogurt, using milk from their family's farm, as well as milk from neighboring farms.
They are now selling their Painterland Sisters yogurt in Giant grocery stores across the state and are planning to expand to other stores in the future. What a job they have done getting this business going.
There are many other young farmers like them who have a passion for the business, but we need more of them if farming is going to survive.
In a recent report by American Farmland Trust, "Farms Under Threat 2040," it was revealed that more than 2,000 acres of farmland or ranchland were developed each day in the U.S. in 2001-16. Without significant changes to land-use planning or policy, the report states that the U.S. could convert 18 million acres of farmland and ranchland to development by 2040, an area the size of South Carolina.
The good news is that Northeast and Mid-Atlantic states are ranked high for their approaches to land-use planning, ag land protection and programs linking prospective farmers to existing landowners.
The bad news is that two states in our region ranked in the top 12 states — Pennsylvania at No. 7 and Ohio at No. 11 — for number of acres converted to development in the 15-year period from 2001 to 2016. More than 347,000 acres in Pennsylvania were developed and 312,000 acres in Ohio. And the two states ranked Nos. 6 and 7 in "nationally significant" farmland developed during that same time.
I don't have to go far to see development taking up farmland in my area. Near my father-in-law's farm, there have been no less than five large warehouses built within a mile of the farm over the past five years. I know one of those farms sold because the next generation wasn't interested in keeping it, so they sold out to the developer.
Farms get developed for many reasons. Bad land-use policy is one of them. Personal reasons are another. If your son or daughter aren't interested in taking over, selling out to a developer can be tempting.
Affordability is another reason. Land values have gotten out of control for younger people wanting to get into the business. A June 5 article on Lancaster Online showed farmland in Lancaster County, Pa., was selling for more than $30,000 an acre, and in some cases, as much as $60,000 an acre.
How can anyone compete with a developer when land values are that high, especially in a business where farmers have historically been price takers, not price makers?
We need to protect our farmland, but farming must be more accessible for people who want to get started.
Great programs — Pennsylvania FarmLink, The Seed Farm and others — already exist and can work with young farmers to make connections with farmers who want to lease or sell their farms.
You can't make anyone passionate about farming, but the next generation deserves a chance to hone it. A combination of creating proper policy and rethinking what farming can be in our region would be a start.
Subscribe to receive top agriculture news
Be informed daily with these free e-newsletters
You May Also Like
---