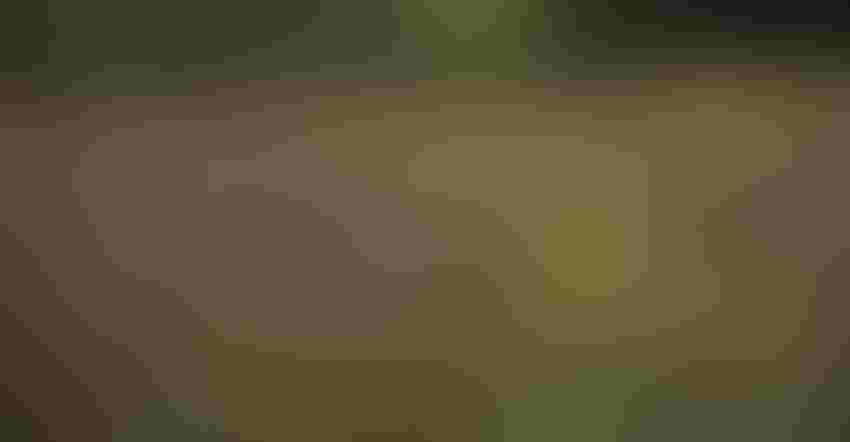 LEAVES DROPPING: This soybean field on a farm in Berks County, Pa., looks like it could have used some extra rain this season. It's been a hot, dry summer across the Keystone State, with some areas experiencing major yield loss.
Chris Torres
The September USDA Crop Production Report shows the damage done by this summer's dry, hot conditions across the region.
Corn and soybean yields are down significantly from last year, and overall production is down by double-digit percentage points in some states in the Northeast.
Check out the graphic below to see the most recent data from the report.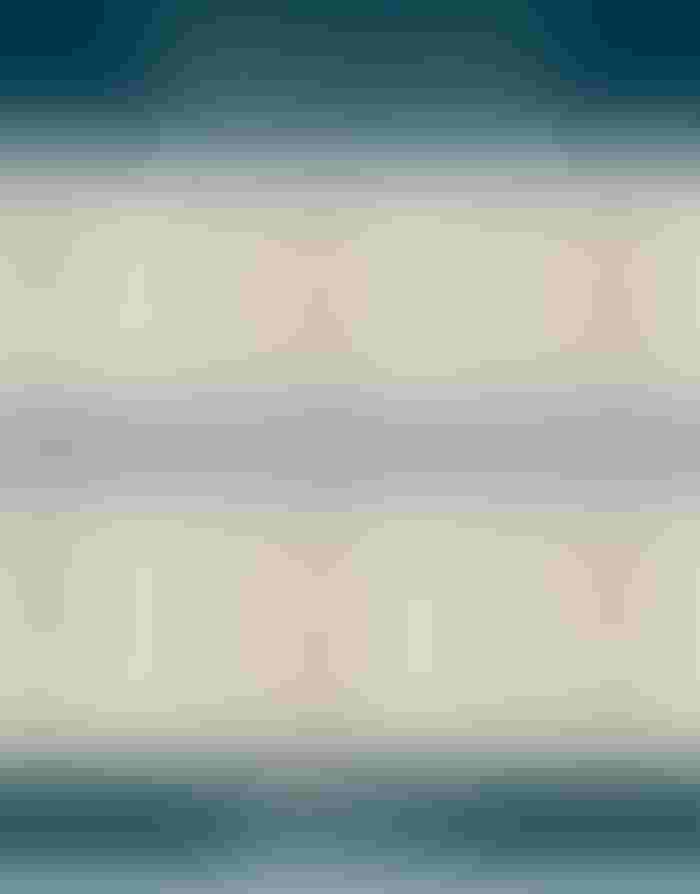 Officially, most of the region is clear of the severe drought conditions that have affected parts of the West, but don't tell that to farmers in Pennsylvania's northern tier, parts of New Jersey and into New England. Even in south-central Pennsylvania, where I live, I've seen some fields with corn that's barely above knee-high.
A recent Penn State crop conditions tour that evaluated 88 fields across the state confirmed this.
Many Extension agents reported smaller kernels, shorter ears, more tip dieback and more aborted kernels than normal. A report in Extension's Field Crop News stated the effects were worse in fields that were hot and dry during pollination.
The average corn yield was 154 bushels per acre, 4 bushels more than the USDA average, but regionally there were big differences. While the western part of the state averaged 175 bushels per acre, the same as last year, the central part of the state saw a 55-bushel-per-acre drop to 108 bushels per acre. The range was 55 bushels to 142 bushels per acre.
The southeast, where the bulk of corn and soybean fields are, averaged 172 bushels per acre, lower than the 207-bushel-per-acre average of last year, but the range was between 117 and 228 bushels per acre.
Soybeans were in better condition, according to the report. The average number of pods per acre was up from 5.1 million to 5.3 million pods per acre. Like corn, the west looks best as the number of pods was higher compared with fields in the central and southeast parts of the state.
The central region saw a 500,000-pods-per-acre reduction from last year, and some fields might see yields drop 50%. Southeast fields are expected to yield close to normal.
In any year where yields are bad, or very good, it's always good to keep things in perspective. I remember a conversation I had with an Extension educator in Lancaster County earlier this summer who told me that even though it was hot and dry, it was nothing compared to the late 1990s drought in Lancaster County, when corn yields barely made it to 80 bushels per acre.
That conversation inspired me to do some research on 10-year-average corn and soybean yields to see how this year's averages compare. I looked at four states — Pennsylvania, Maryland, Ohio and Michigan — as those are the leading field crop states in our region. New York state also has significant corn acres, but fewer soybeans.
Pennsylvania
Last year was the highest average corn yield in Pennsylvania the past 10 years — 169 bushels per acre. This year's 150-bushel USDA average — Penn State is 154 — might look paltry, but the average the past 10 years, not counting last year, is 144 bushels per acre. The lowest yield the past 10 years was 129 bushels in 2016.
Soybean yield, barring any adjustments in later reports, will be the lowest in 10 years at 43 bushels per acre, but again, it's not much worse than the 10-year average of 46.9 bushels. Last year's yield of 53 bushels per acre was the highest in 10 years.
Ohio
Last year's 193-bushel-per-acre corn yield was the highest in 10 years. If you take last year out, though, the average 10-year corn yield is 164.5 bushels per acre, so this year's 186-bushel-per-acre yield is still well above average, at least so far. The lowest yield in 10 years was 120 bushels in 2012.
This year's projected 56-bushel-per-acre soybean yield is slightly lower than last year's record-breaker of 56.5 bushels. The lowest year was 45 bushels per acre in 2012. The 10-year average is 51.75 bushels.
Michigan
Like Ohio, Michigan's best corn year was last year, at 174 bushels per acre. The average the past 10 years, minus last year, is 153.2 bushels, so this year's 168-bushel average is very good. The lowest year, 132 bushels, was in 2012.
The 10-year average soybean yield is 45.9 bushels per acre, so this year's yield is above average. Last year's 51-bushel average was record-breaking. The lowest year was 2019 at 40.5 bushels per acre.
Maryland
South of the Mason-Dixon line, Maryland is projected to average 172 bushels per acre, which is slightly below last year's record-tying year of 175 bushels per acre, which was also achieved in 2014. The lowest year was 122 bushels in 2012.
Soybean yield is below last year's record-breaking 53 bushels per acre, but if you don't include last year's total, the average 10-year soybean yield is 44 bushels per acre, the lowest year being 39.5 bushels per acre in 2013.
All this shows that even in a relatively bad year for yields, especially in Pennsylvania, barring an incredible weather setback, this year will still be relatively OK.
Maybe it's better hybrids, or maybe it's the fact that widespread drought, like what's being experienced in the West, is relatively rare in this part of the country. And you can't discount better crop management by farmers either.
It's a combination of all these things, really. So keep that in mind when you're ordering seed and planning for 2023.
Subscribe to receive top agriculture news
Be informed daily with these free e-newsletters
You May Also Like
---