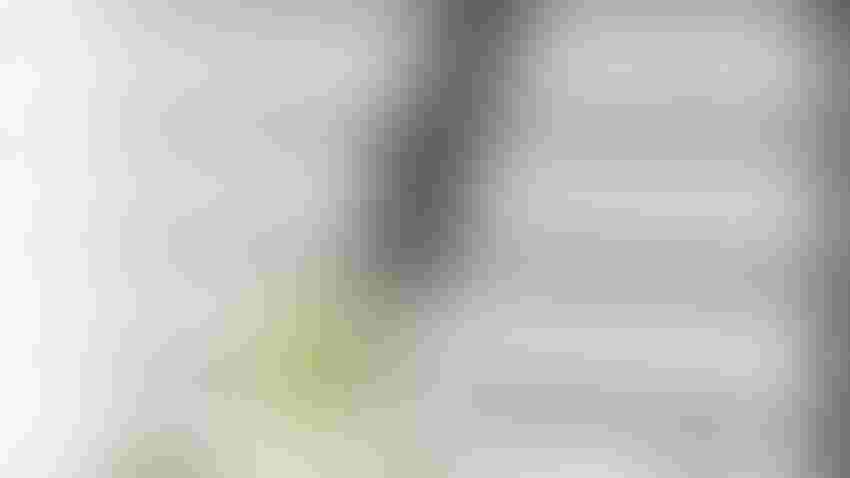 DO BETTER: We all have the ability to conserve and protect our water resources — this World Water Day and every day. Even something as simple as fixing that leaky kitchen faucet can add up.
Art Wager/Getty images
I have a leaky kitchen faucet right now, and it's causing me all sorts of angst and guilt.
You see, I live in southwest Kansas. If you look at a recent U.S. Drought Monitor map of my state, that big angry dark red blob in the corner there is us. And that big angry dark red blob is why a tiny kitchen faucet drip is causing me angst.
Out here, every drop has to count. There's no difference between a leaky kitchen faucet and someone watering their sidewalk with a misplaced sprinkler nozzle. Both are irritating wastes of a resource.
We can do better.
World Water Day
Today, March 22, is the 30th annual World Water Day. A day that the United Nations has marked to remind us all that water is essential to our life on this planet.
No matter where you live, you are facing some sort of water quantity or quality issue. Here in western Kansas, it's drought and a declining Ogallala Aquifer that's affecting crop production. Across the globe in some developing nations, it's just simple access to clean drinking water for families that won't cause them debilitating illness.
Believe me, as an American, I know how privileged I am to be able to turn on my kitchen tap and have a clean, readily available, source of drinking water — even amid a multiyear drought. I've traveled to nations where that was not the case.
What's frustrating to me is that there are workable solutions that could help us ensure this very basic human need is met for everyone. But we all have to be willing to give a little to do better for our neighbors here, and abroad.
Wastewater
Take, for example, America's wastewater. The EPA estimates that U.S. wastewater treatment facilities process about 34 billion gallons of wastewater every day, removing nitrogen, phosphorus and other contaminants before releasing it into local water bodies.
Upgrading the decades-old equipment in some municipalities would result in much cleaner discharged water, but that would cost money. So, we limp by and hope the next generation will have the resources to fix it.
If you're reading this on your farm in the country, you likely are one of the 20% of U.S. households that use septic systems to treat your wastewater. Did you know there's actually an operational life span for a septic system? About 10% to 20% of septic systems fail at some point, due to aging infrastructure, bad design or improper use. So, ask yourself: How old is my septic system?
Wastewater treatment is a critical point in our water ecosystem. Everyone points to farm use of fertilizers in algae blooms and waterway contaminations, but no one wants to talk about wastewater's role in them as well.
We can and should do better.
Water conservation
When I think of water conservation, my first thoughts are of my farmer friends. Agriculture has taken great strides in the past 30 years toward making every drop of water count, using technology and research.
But we could do better here in the cities, where local regulations or home owners associations discourage commonsense conservation tools for one reason or another.
I can hear you ask now, "How much can a gallon saved here and there really count to the whole water cycle?" Well, I struggle with those questions myself. There is a point of diminishing return for every action, I know. In years past, it was OK to waste a little here and there in the name of economic or social benefits.
But I'm afraid we're past that point. We need to all learn how to do better by our neighbors when it comes to our own water use. Afterall, the Ogallala Aquifer doesn't stop at the field's boundary, nor does the Colorado River stop at the state line. Frankly, the water policy of tomorrow is going to ask for a lot of cooperation from of all of us, urban and rural.
As for that leaky kitchen faucet? It'll be fixed shortly. But until then I'm capturing the drips and using them to water my houseplants. It's my little action to try to do better.
Subscribe to receive top agriculture news
Be informed daily with these free e-newsletters
You May Also Like
---