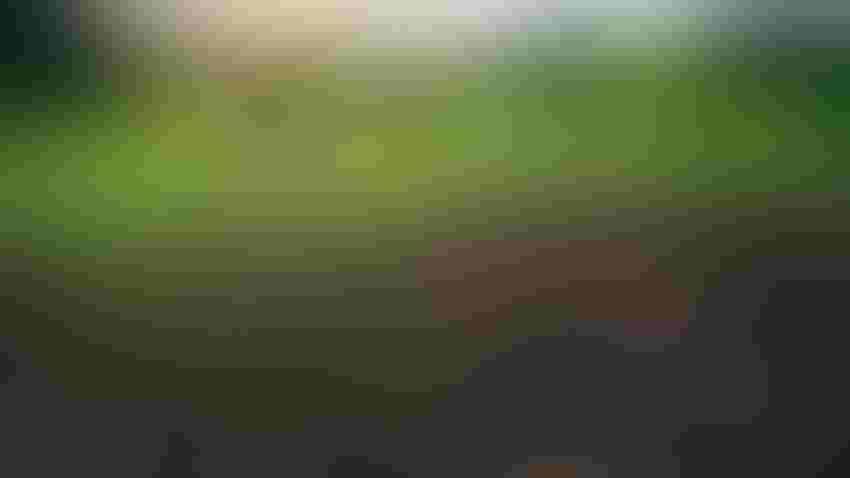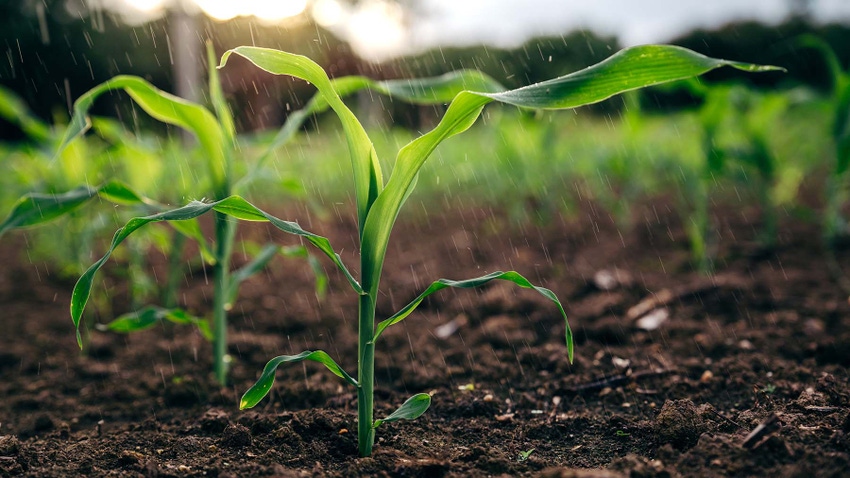 A major shift in forecasts for the El Nino weather cycle was the latest bit bad of news to weigh on corn prices last week, pressing December futures to new six-month lows. Coming on the heels of a bearish monthly USDA report, the transition in ocean temperatures and atmospheric conditions in the Pacific raised hopes for a favorable growing season this summer following disappointing corn yields three of the past four years.
But closer examination of the data suggests the forecast doesn't eliminate the threat of weather risk – and market rallies. Indeed, while the ebb and flow of the El Nino/Southern Oscillation, as it's technically known, is a powerful influence on weather around the world, it's far from a slam-dunk crystal ball for predicting prices. Actual correlations with rallies and yields aren't especially strong due to the massive complexity of weather influences that make even specific predictions out just a few days problematic.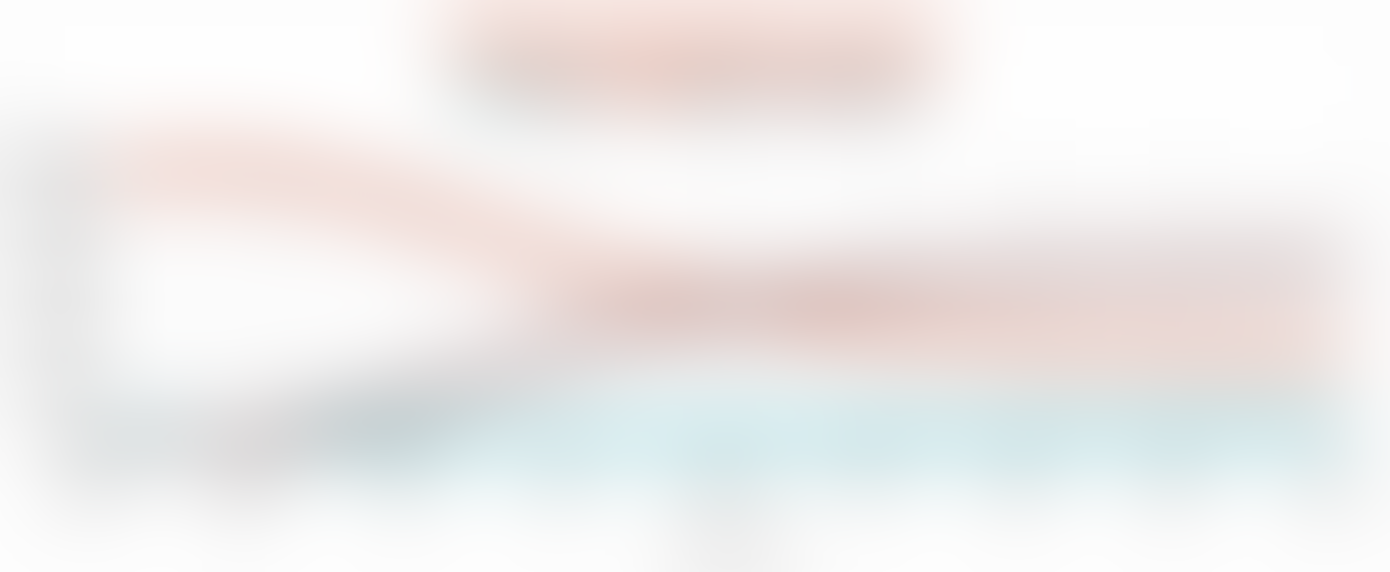 El Nino looms
The latest twist in the ENSO in the monthly update from U.S. meteorologists actually wasn't a surprise. Previous forecasts the past few months had predicted the end to La Nina cooling of the equatorial Pacific, which extended into 2023 for a rare third consecutive winter. The official March forecast out last week declared the La Nina was over, with the ENSO in neutral.
How long that will last before a shift to El Nino warming was less certain because forecasts made in the spring are less accurate than those at other times of the year. Last weeks' notice said the potential for El Nino was 48% during the June-August quarter, increasing to 56% for July-September.
The ENSO cycle is of particular interest for – and soybeans too – because it's correlated with yields. El Nino summers tend to feature average temperatures and abundant precipitation in much of the Midwest, with warmer and drier conditions seen when La Nina prevails.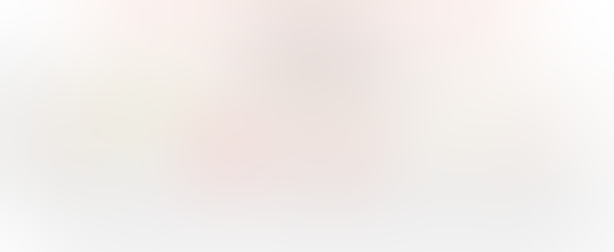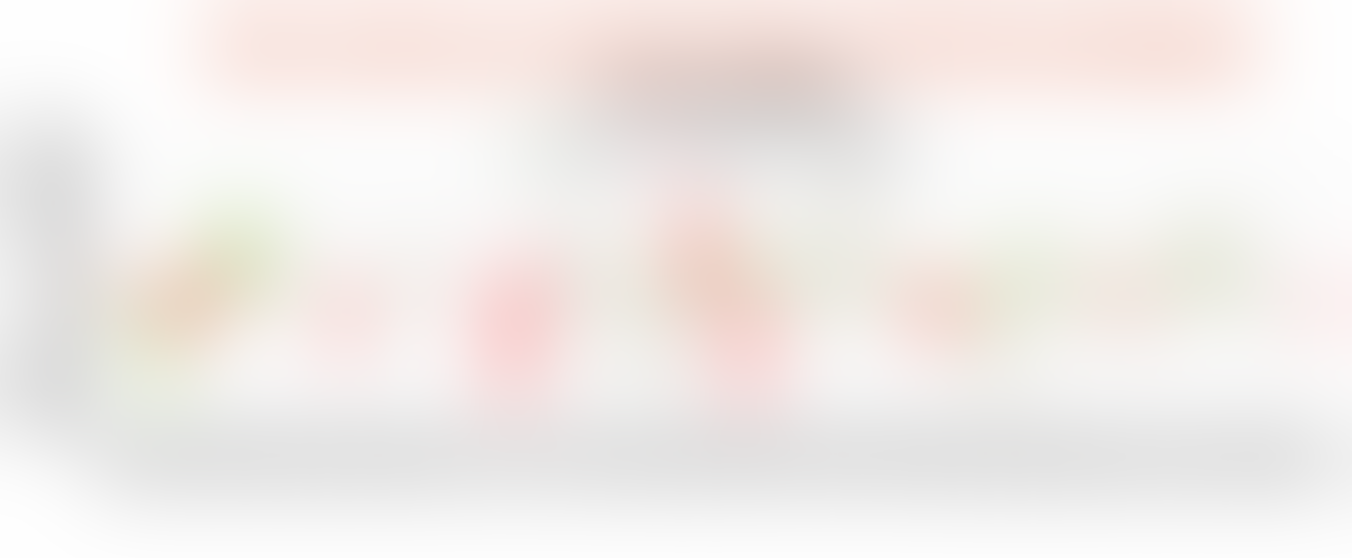 Neutral, kind of
Still, neutral readings in June-August aren't unusual – that's the state of the cycle more than half the time since 1950. Neutral conditions overall don't show much if any correlation to rallies or yields, though yields tend to be above average around 70% of the years when there's neither El Nino or La Nina.
However, the this year's pattern comes with an asterisk. Transitions from La Nina to a neutral summer, as predicted for 2023, aren't frequent – only one in every three neutral years features such a move. But these unusual years are associated with volatile yields and bigger market moves, especially for corn. When yields fell, both crops suffered losses greater than 10% of normal. Midwest growers will remember some of these years, especially 1983 and 2012, which produced two of the worst crops in U.S. history.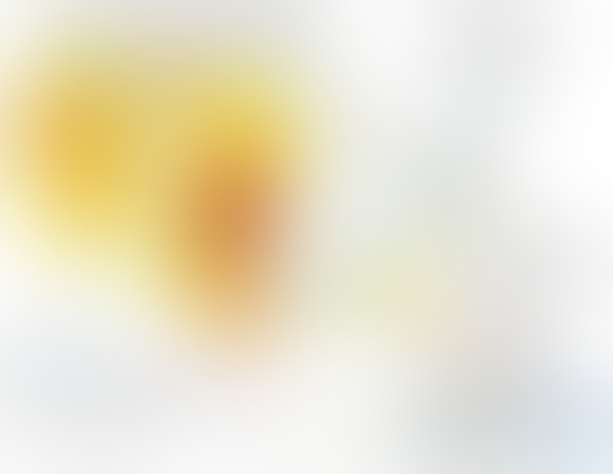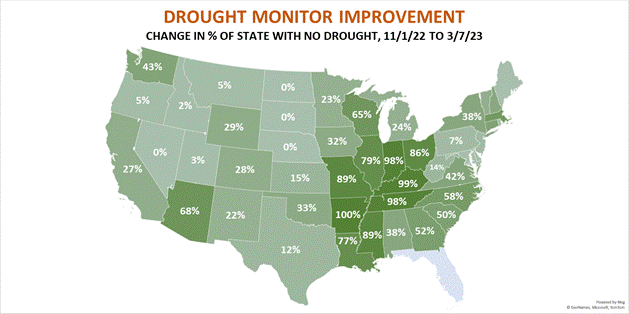 Less Midwest drought
While historic drought in the western U.S. extended into the heart of the Corn Belt last fall, conditions are improving overall. Much of the Plains remains affected, but the latest Drought Monitor showed none lingered in the once-dry strip from Illinois through Ohio, and other states including Minnesota, Iowa and Missouri noted improvement.
Updated seasonal outlooks are due out March 16, but some models suggest above average precipitation for much of the growing region this spring, though likely not enough to trigger planting delays that could affect corn yields. Neutral spring conditions for the ENSO in spring tend to produce faster than normal planting progress, though the correlation only accounts for about 20% of the variance – leaving plenty of room for other results.
La Nina's demise may also be helping what started out as a very challenged winter wheat crop. Weekly nationwide crop ratings don't resume until April, but condition reports from key states stabilized in March on average. Colorado and Kansas continue to deteriorate, but other areas mostly offset those losses. Vegetation Health Index ratings last week also showed a crop that's a little below average, but much better than the disaster once feared.
While weather and the USDA report grabbed last week's headlines, look for acreage to dominate the back and forth in prices headed into the government's March 31 planting intentions estimates. Then it should be back to weather as the market's main barometer, barring a meltdown on Wall Street.
Knorr writes from Chicago, Ill. Email him at [email protected]
The opinions of the author are not necessarily those of Farm Futures or Farm Progress. 
Subscribe to receive top agriculture news
Be informed daily with these free e-newsletters
You May Also Like
---